This topic contains 10 replies, has 4 voices, and was last updated by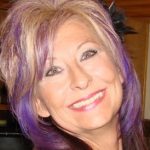 Trisha Miller 1 year, 2 months ago.
September 15, 2017 at 00:39

#445292

I've been off the Photigy grid for a while being so busy with my job and business, so I decided it was time to start submitting work again for some critiques. I know it's not jewelry, but I was feeling creative with this gemstone that has some amazing colors.

Any suggestions and recommendations are highly appreciated.

1/60, ISO-100, Canon EOS80D, 100 Macro Lens with Circular Polarizer

September 15, 2017 at 00:51

#445294

September 15, 2017 at 01:26

#445297

September 15, 2017 at 08:46

#445299

Thank you for the feedback! My eyes must be tired to not have seen it wasn't in focus. I will definitely work on it. I appreciate the tutorial!

Trisha

September 16, 2017 at 02:13

#445316

Here is my next attempt I focus stacked 17 shots. Although there is room for improvement, I can definitely see the difference. My eyes start to cross during post production with so many colors! I think I'm going to keep at it a bit. I'm not really satisfied with the closest edge. It still seems a little blurry to me. Thoughts?

September 16, 2017 at 02:17

#445317

September 16, 2017 at 19:13

#445321

No, really. I mean it this time.

Not an expert, still great job Trisha.
You must be logged in to reply to this topic.