This topic contains 7 replies, has 3 voices, and was last updated by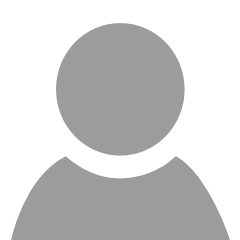 Jean Eichenlaub 8 months, 2 weeks ago.
I'm a student of the Beginners Product Photography class and I'm also a graphic designer specializing in packaging design, reason I'm taking the class. I attempted to take a picture for a job with my New Canon 100mm Macro / 2.8. Using the basic set up as I'm learning on class , 1/200, ISO 100 but I put my aperture to the maximum (F32). It doesn't matter how much I try to focus, the images does not look crisp and I get a lot of noice when you zoom in. Notice the shots, I even attempted focus stacking in Photoshop.

Is it the lens? is it the camera? or the settings?

Please let me know. Thanks.

Attachments:

You must be

logged in

to view attached files.

That might the mix of two: the camera and too closed aperture. Because of f32, you get too much diffraction, meaning you loose sharpness and degradation of the quality of the whole image. Long story short, on many lenses after f14-f16 you can see a quality loss, no matter how good a lens is. That's physics which apply to any lens.
The sweet spot for Canon 100mm f2.8 (I have one) probably laying between f8-f11, if we're talking about relatively closed aperture values.

Also, the sensor of the camera may influence as well. Resolution of the lens might be too much for entry-level DSLR (combined with closed aperture), the full potential of that lens could be disclosed on Canon 5DMK IV.
That's the point of focus stacking, btw, you merge shots taken with f8 or similar aperture with relatively small DOF to create a crisp final image.

Thank you Andrey, I will try your suggestion and see if it works now, I have a lot to learn on the technical side. Thanks for your time on this.

My camera is a Canon EOS 7D, is that consider an entry level camera??

Hi Josue,

As mentioned above, the sweet spot for that Lens is about f11. The 7D is a crop sensor, i have the 7D mi II. The crop sensor makes th camera act as if it is closer to the subject than the actual physical distance, the closer camera is to subject the shallower the depth of field. Back your camera away from the subject, try double the distance you originally were and use f11. Start with that and adjust distance between camera and subject until you get what you want.

I will try that, of course if I double the distance the final product will be smaller because Im trying to get it as big as possible and the lens I have is a fix lens, so I can't get further away and zoom in to make it look larger. I will try it either way, the size might be OK. Thanks.

I have Canon EOS 7D, but not use it a lot nowadays. They discontinued it a few years back, it's an old horse but works well.

You crop the resulting image to the size you want. If you want some specific instruction about doing that send me a direct email.
You must be logged in to reply to this topic.