This topic contains 0 replies, has 1 voice, and was last updated by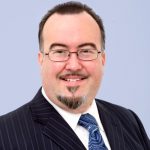 Paul E. Destocki 7 months, 3 weeks ago.
Hello All,

My name is Paul E. Destocki. I am both a Phase One Certified Professional (POCP) and Photigy Certified. I am seeking work as either a photographer or a Digital Tech in either Long Island or NYC.

I look forward to discussing opportunities with you.

Sincerely,
Paul E. Destocki
You must be logged in to reply to this topic.