This topic contains 7 replies, has 3 voices, and was last updated by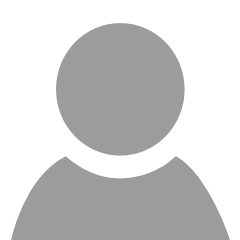 Jude 7 months, 4 weeks ago.
Hello Alex ,

I finished to watch this very interesting course and I'm very anxious to start practicing with a trigger, as since now, I was doing my high speed shoots manually. During the course you said that pluto is the best trigger you tried, but as I am an android user and pluto's app is very bad rated (only 2,9/5), I was also considering miops as an option. As I supposed you tried it, which is better and why between miops and pluto?
Any comments from other users experiences are also welcome. Thanks.

Hello Xoan,
I did not try MIOPS, but from what I've read about it, it should be a pretty good trigger for what we do here. So, I do not think you'll be wrong to use it for this setup.
thank you!

Hi Xoan, if you do try MIOPS I'd be grateful to hear of your experiences with it here. I looked at their setup just for water drops (they also do one for other – sound etc). I also have Android.

If anyone is interested, I finally bought the miops trigger and it works great with my android (huawei P10) phone. I Didn't tried all options yet, but I have done some high speed photos and it works fine. As my strobes are not very fast, I use the shutter speed to freeze with the elinchrom transmitter pro in HS mode and everything works fine. I could syncronize at 1/4000s without problem using the miops and transmitter pro.
The Miops trigger is easy to use and the phone is not really necessary as it have an LCD screen, but it makes it more comfortable to use.

Great! Many thanks!
My only remaining concern (sorry!) is that in a recent Photigy live video about splash effects, Alex was dropping products into a tray of shallow water and doing things manually because, I think, he said that there is not enough (?) delay to use the trigger with a mirrorless camera (which is what he was using).
Before spending the cash, I'd really like to feel confident that the setup works – and if I can't get the results, it is my fault and not that of the technology!
I have Android and mirrorless…at the moment….
You must be logged in to reply to this topic.