This topic contains 3 replies, has 3 voices, and was last updated by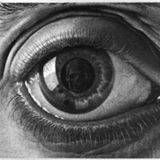 [email protected] 9 months, 4 weeks ago.
hey guys i have been following photigy on facebook for almost a year now
and learning so much about product photography yet somehow this is the first time i enter the forums

i have product shots that i will be so happy to upload for reviews, but i don't have bts as i didn't take it
when i did the shoot.

is it ok by the rules of the forum to upload without bts ?

another question is if there is a forum where you share your website for review as a photography business ?

thank you so much

kfir

Hey Kfir,

You can upload shots without BTS, however, it will be more difficult to provide suggestions on improvements.
We provide private consultations if you need a feedback for your portfolio, send me a message if you're interested in that.

Take care,
Andrey

Hi Kfir,
The best way to get your work (and a website) reviewed is to join Pro Club and post in Pro Club special forum for such review. This is where it will be reviewed for sure.

guys thank you very much for your answers, wow it's impressive your availability.
You must be logged in to reply to this topic.