This topic contains 2 replies, has 2 voices, and was last updated by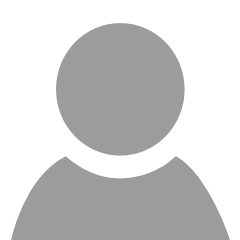 jerome 8 months, 1 week ago.
September 11, 2018 at 15:34

#468522

Hello,

I'm a bit confused about the gear I need for the Certification program (and after it). In the recommended gear section, and in the video on the same page, I understood that you could make product photography with basically 3 speedlights (and all modifiers, stands… around). I've already got 2 Nikon ones.

But to be a bit better prepared, I had decided to acquire real studio strobes. Elinchrom makes "affordable" starter kits, including 2 studio strobes (D-Lite RX One) (power: 100Ws, flash duration: 1/2200s).

But I watched another video (Friday talk of November 10, 2017) and at the end of it, Alex gives the specs for a good studio strobe for product photography: 500Ws, 1/5000s for the flash duration. That's where I don't understand anymore: how can I reach this power and flash duration with a basic speedlight? This seems impossible. And even the Elinchrom strobe, more powerful than a speedlight, is not powerful enough… And don't want to invest in a studio strobe that will become useless in the future.

So, I guess there is something I don't understand here. Could someone help? Did I seriously underestimate the jump from speedlights to studio strobes?

Here are the studio strobes' brands I can find in my country:

Elinchrom
Phottix
Profoto and Broncolor (too expensive)
Godox (not too sure they are really reliable)

Don't tell me about Paul C. Buff, I know it's cheap and cool but I'm a European and they only sell in the US :(

If you can help, that would be much appreciated.

Thanks!
Jérôme

September 12, 2018 at 12:18

#468566

Basically, strobes are much more powerful than any speedlite. The main benefit of speedlite compared to a regular strobe is a short flash duration, so you're able to freeze fast-moving objects in mid-air. But to compensate lake of power, you have to increase ISO or aperture, which sometimes not acceptable (depends on your goal, of course). If you want to have simultaneously power and short flash duration, you have to pick up an expensive gear.

100Ws is really weak for a studio strobe, for example put into stripbox and add a diffusion material, you already loose around 2.5-3 stops of exposure. So I wouldn't recommend anything below 400-500Ws.
Take a look at Godox QT400 https://goo.gl/3jzLub or something similar, quite fast for its price.

September 12, 2018 at 16:28

#468576

Thanks for your answer! So, it's not really possible to make the certification course for beginners with speedlights right? Or it is, but you are very limited in what you can do?

Apart form Godox, have you ever tried Phottix? They seem to be of acceptable quality but it's hard for me to have an opinion.
I also found this flash, easier than Godox to find here:
Elinchrom Compact BRX 500 (430€ / $):
– 500Ws
– Flash duration: 1/1900s

Question: is 1/1900s for flash duration a bit low? If so what is an acceptable flash duration for a studio falsh in product photography?

Thanks again!
You must be logged in to reply to this topic.