This topic contains 4 replies, has 2 voices, and was last updated by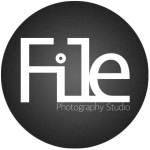 File Photography Studio 6 years, 2 months ago.
April 28, 2013 at 09:20

#40469

Hi, Alex and fellows photographers of photigy!!

This is my new Tutoriar about studio splash liquid photography.

It is my first tutoriar in English and for that i would like your clemency!!

You can see my other tutorials in my YouTube channel, or you can add a comment to my Blog.

YouTube: https://www.youtube.com/user/MariosKarampalis

Blog: http://www.filephotography.gr/?page_id=195

Video Link:

Thanks!

Marios Karampalis | Athens Greece

Marios,
Wow, this is awesome! Thank you for posting this.

Marios,

I sent you an email, did you get it?

Yes just read it and I'll reply soon!! 
You must be logged in to reply to this topic.