This topic contains 8 replies, has 6 voices, and was last updated by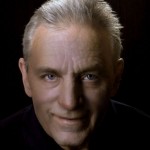 Paul Williams 1 year, 7 months ago.
Linda I'm not seeing the image post are you seeing it? We have been working thru some issues with a new update to website.

Yes, there is an issue with images showing not to everyone. IT team is working on this.

I see the post just fine. However, I had another post of a water glass from the beginners refraction lecture that I can't seem to locate. But then I am a newbie and maybe just confused….I seem to have a bit of trouble navigating this site….it seems like it should be easy and I've had no trouble navigating other online lecture sites, but for some reason I'm just not getting this one….

I too am not seeing images posted. Both on this post and others, but I have posted screen shots of other missing images and I can view my screen images.
Hope I am not being too redundant with my posts on this error.
Thank you

Hi Linda
I have had a little mess with your image to see if I can help.
I duplicated the image and set the top layer to screen. This started to make it pop I then created a new stamp layer to work on.
I cleaned the blemishes on the left had side of the glass where the light is and cleaned a few blemishes on the rim of the glass.
I boosted the yellow colour on the lemon with hue saturation. The sharpened with unsharp mask

I have attached the image.
I hope this helps a little.

Paul

Attachments:

You must be

logged in

to view attached files.

Paul,
Thank you so much for your time and mess about with my image. I messed with it some more as well with your suggestions and am pleased. I have a question though as to what you did to clean the rim of the glass? When the dust and scratch filter didn't seem to work I tried the spot healing brush and healing brush as well as the clone stamp and burn tool but it just looks tacky to me….could very well be my inexperience and lack to patience with the tools? Just wondering how you tackled it. Again, thanks for your time.
Linda

Hi
Sorry for the delay in answering
I added a new layer on the top of the others and used the paintbrush very soft and selected my colour very close to the part I was going to paint over, and then paint away, also did a little with the clone tool. I just messed about between the 2 tools. If you do them on new layers then you don't damage the main layer.
Good Luck
Paul
You must be logged in to reply to this topic.