Jewelry Photography Expert Vadim Chiline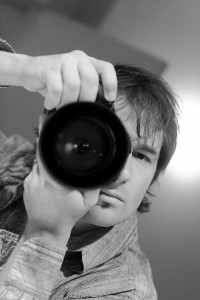 My Name is Vadim Chilline
 I've always been a self-taught person. I've learned by trial and error, by reading books, online forums, tutorials, etc. In the world of commercial product photography, especially jewelry, back 8 years ago, there was little if anything out there available to me. I had to learn this the hard way. Site's like this one didn't exist. The photography part was one thing to learn, the other was the retouching. Both are hidden secrets.
Vadim Chiline is a commercial photographer and videographer specializing in jewelry advertising working out of Montreal, Canada. His company, EpicMind Studio has clients throughout the world, including The Royal Canadian Mint, Birks & Mayors, Reeds Jewelers, Goldstar Jewelry and many more. Having been working with jewelry exclusively for over 8 years, he has made his mark with ability to design looks and feels unique for each client.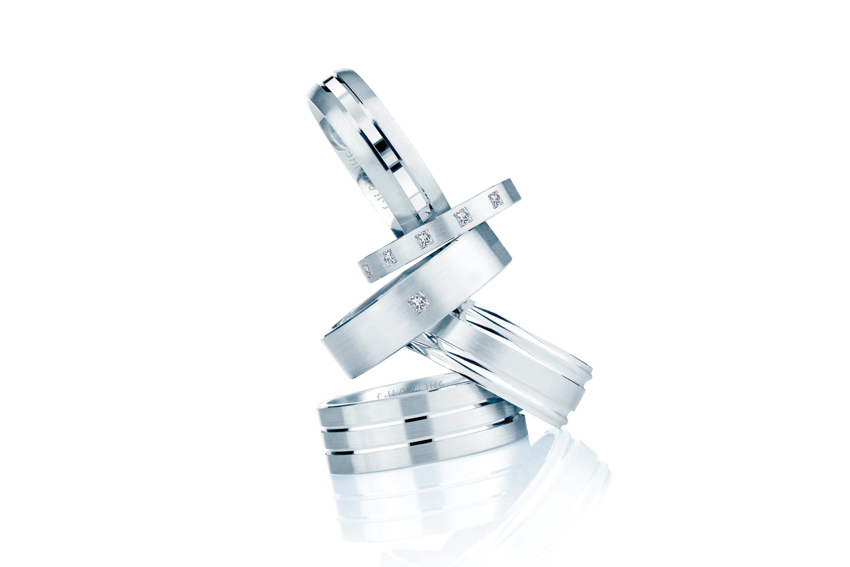 Photigy Exclusive Interview with Vadim Chilline 

From your bio on your personal website, you stated that you transitioned from web development/IT to creating a photography business. Could you tell us a little more about that transition? Did you gradually make a change to working full time in photography?

My career path lived through a couple of changes before I settled now into mostly jewelry photography. It all began with Anatomy and Cell Biology at McGill University – I was doing an undergraduate degree hoping to perhaps venture in Dentistry or Med school.
Reality set-in quickly after my first grades came in. Sadly, those dreams went up into smoke. I got side tracked by with many extra-curricular activities that is an important part of who I am. I developed my department's student society's first website; joined a student run computer "taskforce" that maintained and promoted the use of computers and opened access to the internet to everybody in the science faculty of McGill.
I quickly realized that I was always in love with technology and computers. Back then, my hobbies were music with some photography (mostly nature/wildlife). I thought I about applying to the McGill Conservatory of Music for composition, but played it safe and went into Computer Science.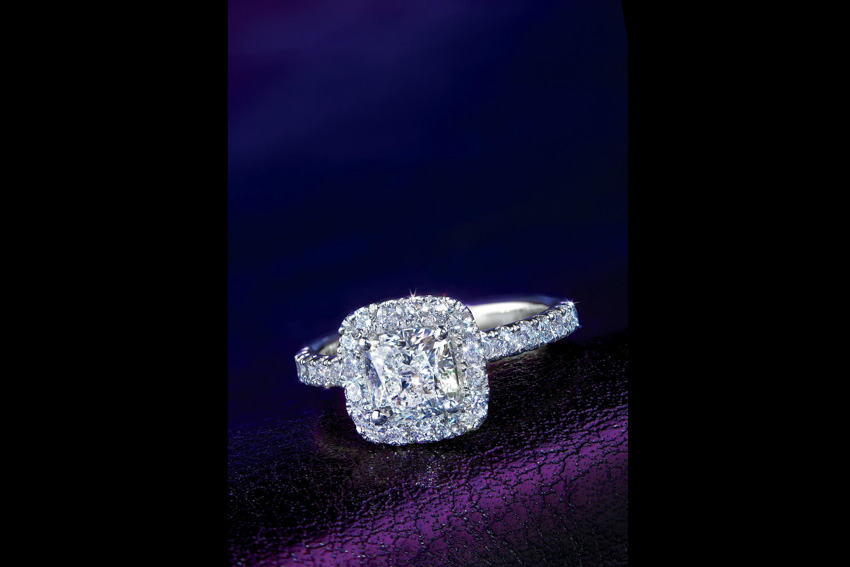 That path lasted 3 years, during which my involvement in side projects increased substantially: I started my own company developing websites, I was around 21 years old, and became vice-chair/president of the Computer Task force mentioned earlier. Alongside a few friends, we developed the university's first online virtual classroom. By then, school was becoming a bore and I was focused on making money, and so I left school to work on my business. Being very young, naïve, and perhaps over-confident, I didn't run this business to well, and I decided to seek employment as a web developer at a software company.
Working for this company, I was quickly noted for my good eye in graphical user-interface design and overall esthetics. I was also hired as company event photographer doing parties, conventions, and even doing stock photo for magazine publication. With this, I was shooting weddings on the side, and a little of anything that gave me some experience and revenue.
Then came a day when I did a free job for a friend. It was a masquerade ball where I was introduced for my first contact in the jewelry industry. I was asked "Have you shot jewelry before?" – My response: "Of course!". Those two words are what got me started with it all. My first jewelry photo took 6 hrs to shoot one simple men's engagement band, never mind retouching it. The client was overall pleased. So began this relationship that continues over 8 years later.
In the meantime, I was still employed at the IT company. I had been delegated to the Marketing department by the VP's request, and was in charge of the company's website and intranet's general design and maintenance. Sadly, I had a tendency to want to automate everything, and by doing this, reduced my workload substantially, leave me bored, and unchallenged. Luckily, I spoke to my boss, the marketing director, if I could maybe work part time so I could start working more on my photography business. She agreed, and this allowed me to convert my parent's garage into a fully functional photo studio. A few months later, I would quit my day job, and take on commercial photography as my full-time career.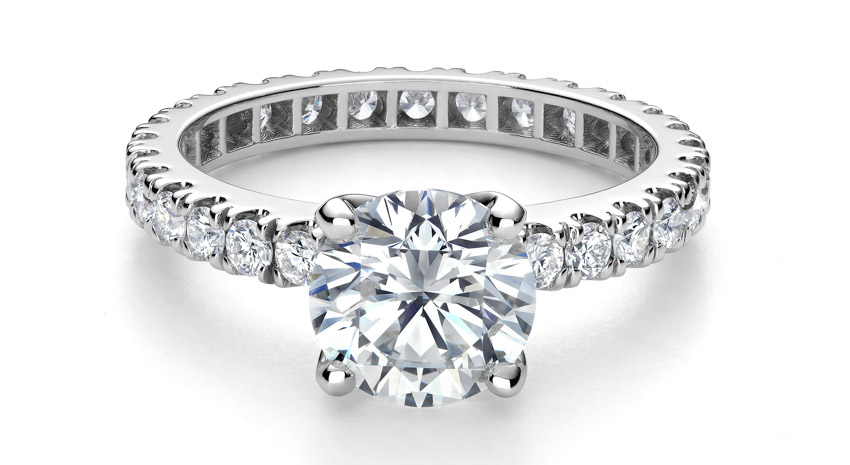 Vadim, your photographs are technically clean and beautiful. Did you have any formal training in photography?

As mentioned earlier, I was trained in biology and computer programming. I've always been a self-taught person. I've learned by trial and error, by reading books, online forums, tutorials, etc. In the world of commercial product photography, especially jewelry, back 8 years ago, there was little if anything out there available to me. I had to learn this the hard way. Site's like this one didn't exist. The photography part was one thing to learn, the other was the retouching. Both are hidden secrets.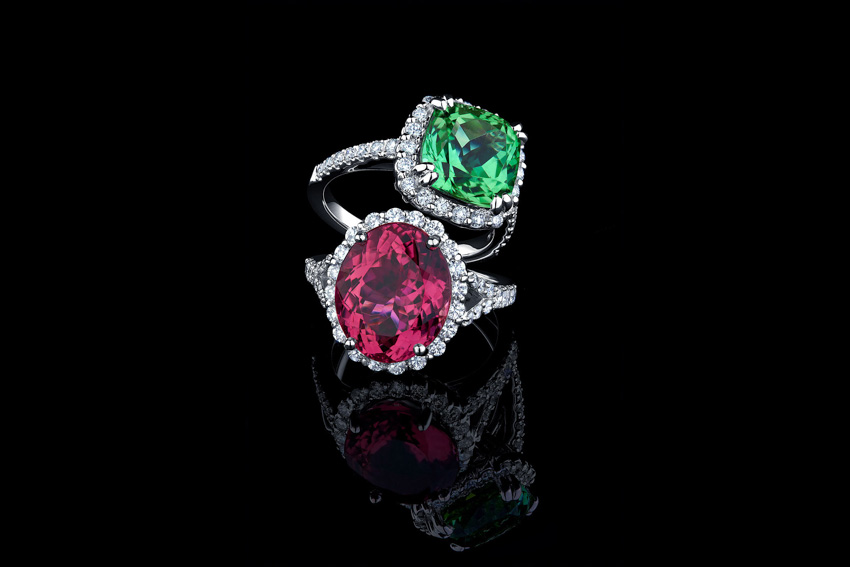 What influences your photography? Do you look to other photographers for inspiration, or does your inspiration come from other sources?

My influences do come from my peers in the industry, in addition to just playing around. When I began in jewelry, I was trying to emulate the style of Shun Sasabuchi, the photographer for Birks (now known as Birks & Mayors, and now a client of mine).
They are Canada's most prestigious jewelry chain/brand also known as Canada's Tiffany's. My first job was to emulate this photographer who at the time photographed his new marketing campaign. Looking back, I did a miserable job, but with the limited knowledge and gear, it worked for them at the time.
Today, I look at other photographers very much still, but more out of admiration than wishing to copy them. I love to see how others make my beautiful evocative images. I think keeping an eye on the competition is important as well: In the jewelry industry in Canada, I can often tell which of my competitors have produced which ad.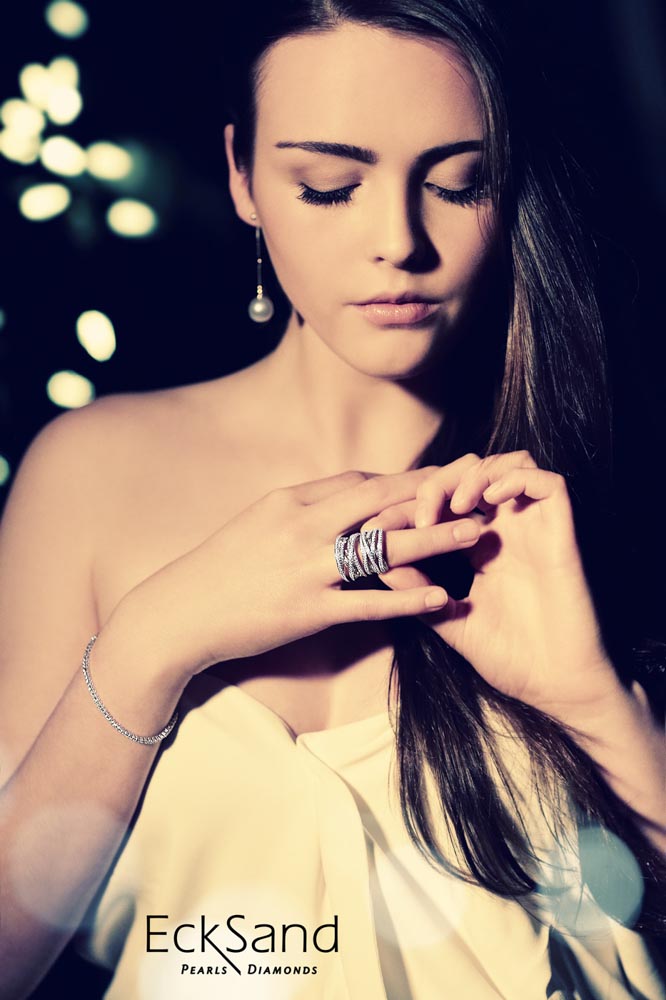 If I had to describe myself in examples, it would be: Yin-Yang; Day-Night; Beethoven; Mahler…. I am a very emotional person, one who loves darkness, but loves brightness. Everybody that knows me well enough knows that I am very contrasted, with little shades of grey. I love drama in music, movies, and in life in general. This is what probably inspires me the most. I love images with extremes: very dark; bright and ethereal; plenty of texture; void of texture.

Could you describe the process when creating a photograph for a client? Do your clients typically request a certain look and provide art direction, or are you more freely able to present the product in your own vision??

This depends often on the client and the relationship they wish to have with me along with their budget allowance. We do lots of catalog photography for print and online uses, and here, generally the client dictates what they want. I suggest angles, a feel for their jewelry, but ultimately, they have something in mind, and a price in mind, and so we tailor a price to their needs.
On the other hand, for beauty images, magazine ads, where there normally is more money available because of the uniqueness of the job, some will ask upon me to create some concept based on the feel of their brand or collection. We will brainstorm and come back to the client a proposed idea.
Sadly, sometimes we have no choice but to just "do it" and hope the client approves. The deadlines are VERY tight and many jewelers we deal with are relatively small and often-times family run, hence budgets aren't that of larger jewelry chains or stores.
There are other times when some clients are VERY controlling and want everything their way. This is especially true when we deal with the actual manufacturer of some new design that is too focused on the mechanics of it then the overall picture. The audience viewing the ad doesn't care much for a new manufacturing process that my client is proud of and wishes to focus on but rather an emotional connection that this ad will create in him or her.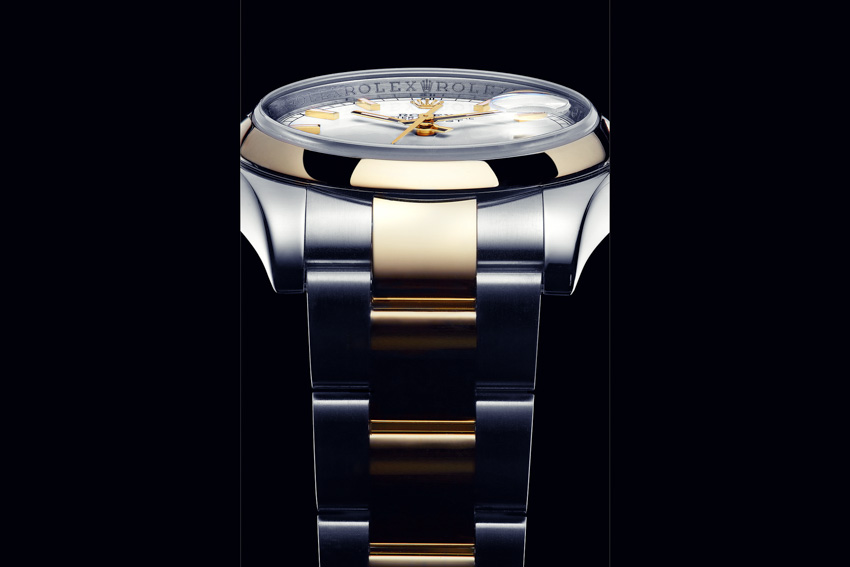 Vadim your personal work (speaking about your blog at VadimChiline.com) seems to be focused on food photography and recipes. Is cooking another passion of yours? How did you get involved with food photography and cooking?

Photography used to be a hobby only, it then turned into a part-time job, and now, a full-time job. Cooking has since replaced photography as a hobby. I love food, perhaps my only addiction in life. I love seeing food, it's very VERY visual. I don't think there's anything more important than visual appeal of food that influences somebody decision to purchase a recipe book or magazine.
If the photography style is dated, or unattractive, this will not sell the book. We all know that in food photography much has to do with the food stylist, prop stylist, photographer and his/her lighting ability.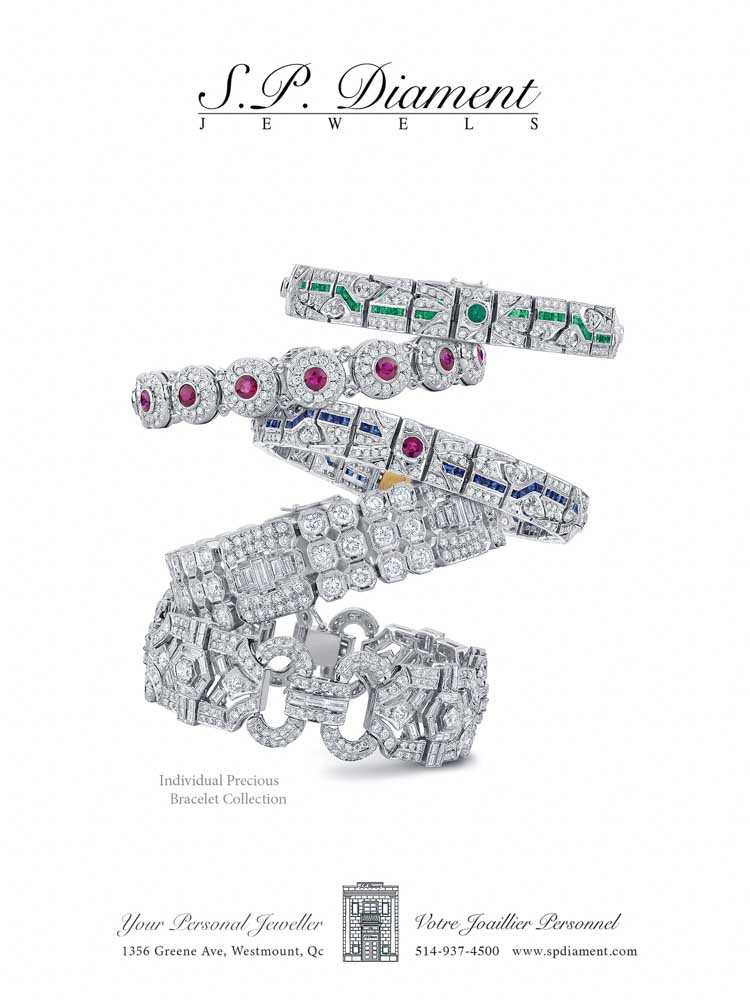 Personally I'm not an accomplished food photographer, I don't often even have my camera near me when I cook. Add to this that my wife yells at me when I shoot the ready meal and it gets cold. <grin>. My personal website was going to be more about "me" or only about food, but life is hectic and have little time to share much. I was doing underwater photography from time to time as well, but sold off my gear recently because it just wasn't getting enough use. That was a world I adored.

Can you please give us insight to the equipment you use in regards to the types of cameras and lights you use, do you typically shoot in studio or on-location? I know that you moved from a 35mm DSLR to a medium format camera for your jewelry work recently. Can you tell us why you made such choice? Did you consider the Nikon 800E?

Here's my history first:
For many years I used Canon equipment. My first Canon camera was a film Rebel Xs, then a pair of film EOS-3 cameras. With digital, it was the 10D, followed by the 20D. Then came the full frame cameras, the 5D Mark I, then the Mark II (owned several of them), this was the best camera ever at the time in my opinion, it did everything for me). Finally, we now have the 5D Mark III.
Lens-wise I have the 100mm Macro (non L lens), never saw the justification for the L series one. I also used the 90mm Tilt-shift lens substantially in the earlier years, it's now retired and will be put up for sale shortly. Those were my main jewelry lenses on the Canon system alongside some Kenko extension tubes to increase macro magnification. I own several other lenses from Canon, especially prime lenses. For fashion I love the Canon 85mm f1.2 and 50mm f1.2 lenses.
I have recently switched, or should I say added to my arsenal, a medium format system. I purchased the very capable Phase One 645DF body with an IQ160, 60MP back. I own the Phase One 110mm f2.8 Leaf Shutter portrait lens, which is razor sharp; a manual focus Phase One 120mm Macro lens, and a 35mm wide-angle lens.
The reason I chose do go medium format was primarily one about resolution gains vs the 35mm system. The 60mp sensor is huge, captures tons of detail, and allows for plenty of cropping. Normally when you shoot a piece of jewelry, say a ring, it doesn't fill much of the frame, even with macro and extension tubes. Therefore cropping is necessary and the resulting image is much lower in actual "usable pixels".
Since jewelry photography is very reliant on post-product and retouching, the more pixels we get to have, the better the retouching can be, and finally the end product will be stellar. We are often called upon to produce in-store backlit displays. The customer will be within a few inches/centimeters of the ad; therefore sharpness, and proper retouching is paramount.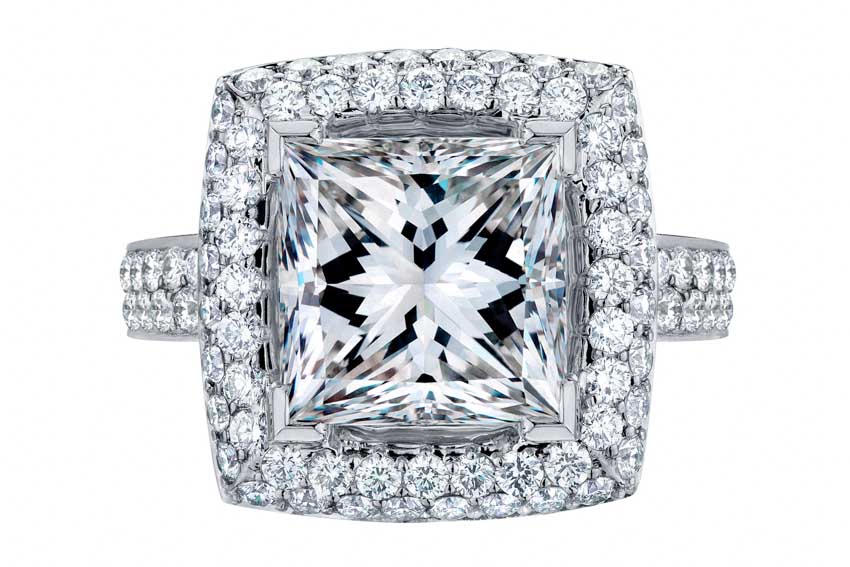 Secondly, I love the tonal range of the Phase One IQ backs. The 16-bit color I believe is noticeable especially in the highlights/shadows giving the nice smooth tones we need in metals. Finally, the camera itself is quite solid, connects with a thick firewire cable, versus the Canon's flimsy and delicate USB plug (we broke several 5Ds over the years because of this).
I didn't really consider the Nikon D800 camera, I really wanted a big megapixel jump, which gave good cropping and the pixel ratio in the Nikon didn't give me that. In hind-sight, maybe I should have taken a better look at it, but at the time it was brand new, and still unproven.
Sad to say, and something I didn't think was true, but there are clients that get impressed by a camera like the Phase One – it's sort of like driving a luxury car – it has a psychological effect on some of them. In any case, working with some great clients such as the Royal Canadian Mint, and shooting rare coins from the 1910's in all their amazing detail is fantastic, and something the art director enjoyed having on file to create various marketing collateral.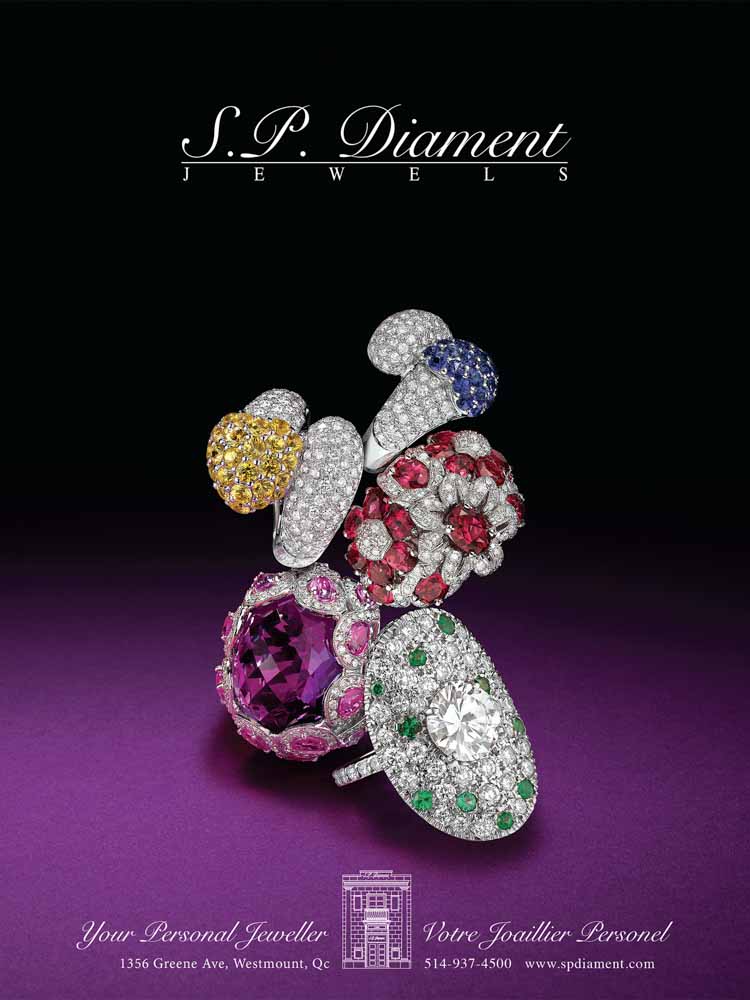 What is one piece of gear or equipment besides a camera body, lens, or tripod that you find the most important?

My lights. I don't shoot with fancy high-end lights, preferring the Einstein from Paul C. Buff. I haven't yet had a reason to justify the high costs of brands like Profoto or Broncolor. When it came to change my lights, I considered them, but price/performance was a no brainer considering the work I do which is all in my studio, rarely on site. I don't change my setups too often either.
The short burst duration, the pretty good color accuracy, and good refresh times were all positive in my mind. Paul C. Buff's customer service was great over the years, plus it's made in the USA as well.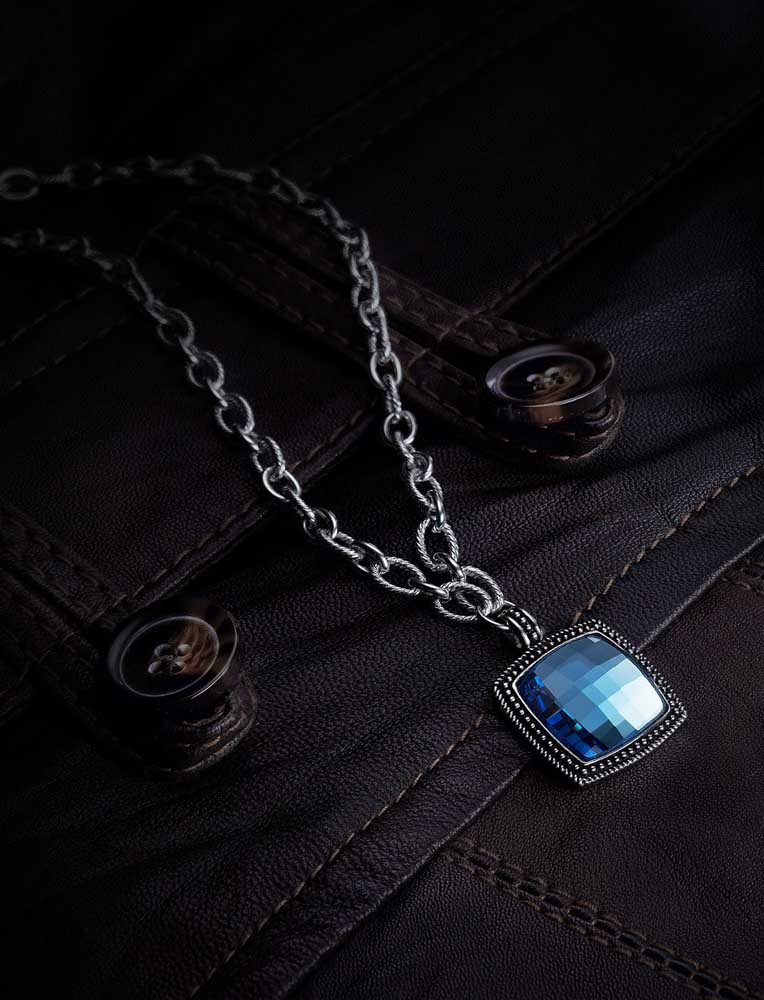 How important is post production in your photography workflow? In terms of percentage, how much time would a typical Jewelry shot take to post process? Does it vary from product to product?

Post-processing is extremely important in our industry. Jewelry items are usually small, and on most websites and magazines, it must be blown-up to show "the fine workmanship". The reality is to the naked eye, jewelry usually looks great, but under a loupe, you see blemishes much more. We must clean it, add contrasts, fix certain less desirable features such as an inclusion, or a crooked prong.
Depending on the end-usage, retouching can be as little as 10 minutes to as much as a half-day or more. For clients with higher budgets we are able to produce what I would consider "perfection" – these items can be retouched substantially and are usually used for large blow-ups and used nationwide.
When somebody contacts me for a price quote, I can never answer him or her directly – every case is different. Some jewelry items are very clean, but require lots of post because of a certain "style" or final size they wish to use it at; certain items are low-end, and the client understands this and is fine with minor retouching.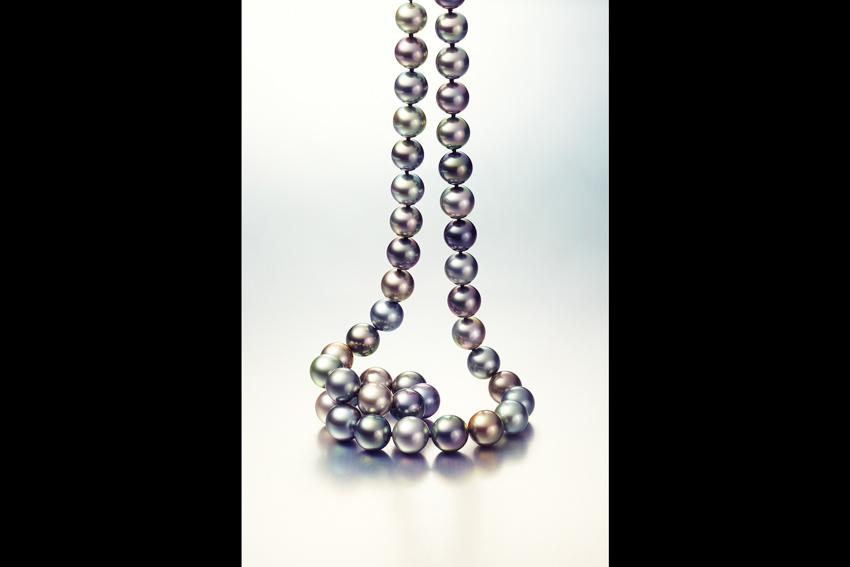 What is some advice you would give to someone who is looking to start their own photography studio? Is it all about business, technical aptitude, art, etc… What would you tell a newcomer?

A newcomer to the industry should seriously look at their selling ability – or their ability to network. An extravert-style personality is quite important I think. Unfortunately, I've seen this often where somebody with less talent but a better "mouth" can get ahead faster than a shy person with incredible talent. If you are shy, but are talented, then perhaps you can get hooked-up with a photography representative – but you will have to be REAL good – there are too many photographers today wishing to get a rep.
For those looking to start their own studio, I would recommend take baby steps. Start with a small place that meets your immediate needs. With today's economy, the cut-throat pricing of amateur photographers and the fact that everybody believes they are a photographer these days you never know when a client will leave to go elsewhere. This is especially true in the beginning since you are learning, and aren't priced too high – clients at this level are sometimes more bargain hunters than quality hunters.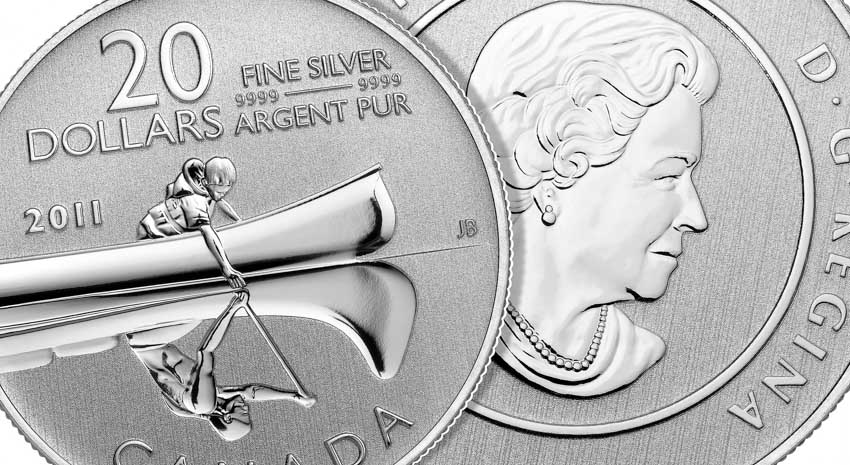 In regards to photography or personal projects what do you hope to accomplish in 2013?

This year, I'm hoping to diversify a little more, perhaps doing more fashion, and other products. I've been saying this for a while, but we are very busy throughout most of the year, but this has always been a goal. I also would like to shoot some more videos – less product oriented, but more cinematic like and expressive.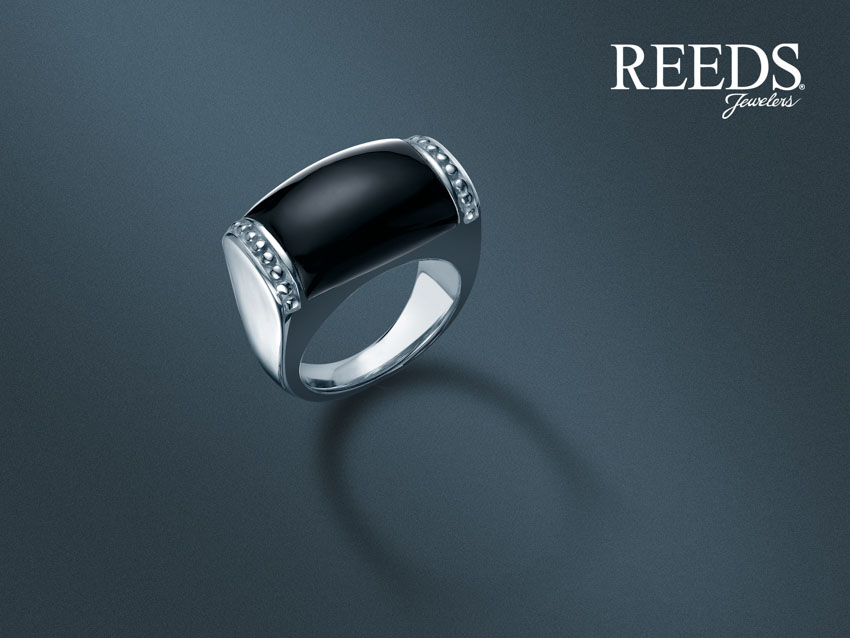 Who is one current photographer that you admire or you have been influenced by?

Many photographers have influenced me, some more than others obviously. I really do enjoy the varied work by Timothy Hogan, he shoots a little bit of everything, which is something I like to do as well.
Other notable names would be Josh Haskin, Edward Edwards (he shoots jewelry in the UK). Peter Lindbergh is one of my fashion photography "gods". Today there are just so many great photographers out there, it's quite easy to get influences from each of them, be it shooting style, moods, etc.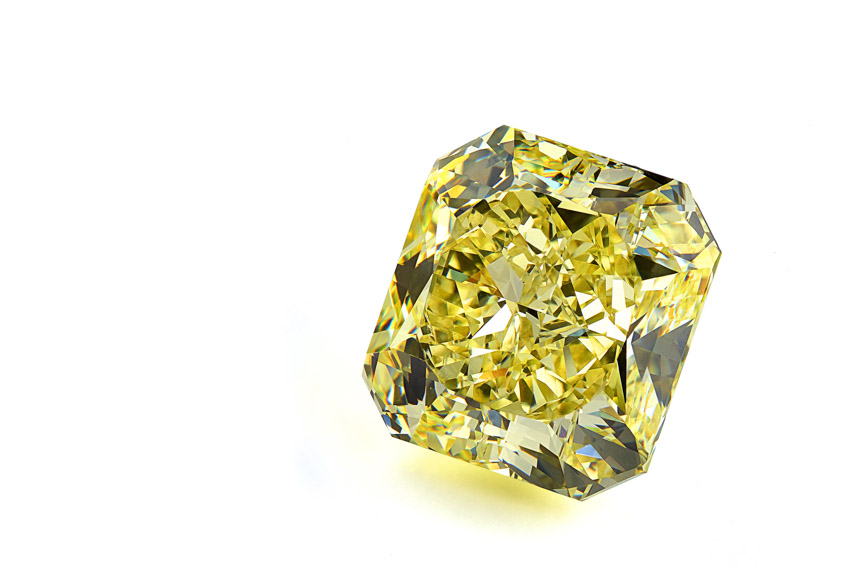 What is the most important thing you have learned that you want to share with the world?

When you go out on the limb and become self-employed, you start off alone and must become a jack-of-all-trades. Sadly, a jack-of-all-trades is a master of none, and if you want to grow your business, you need to hire and delegate tasks so you that you can concentrate on what matter's most.
I used to do everything here at the business, but over the past few years I've hired staff to help with retouching, video production, and overall studio coordination. This has helped alleviate my stress a lot, and has increased the bottom line overall as well. Running a one-person ship is hard, but a ship with a full crew is easier to steer, and keep afloat.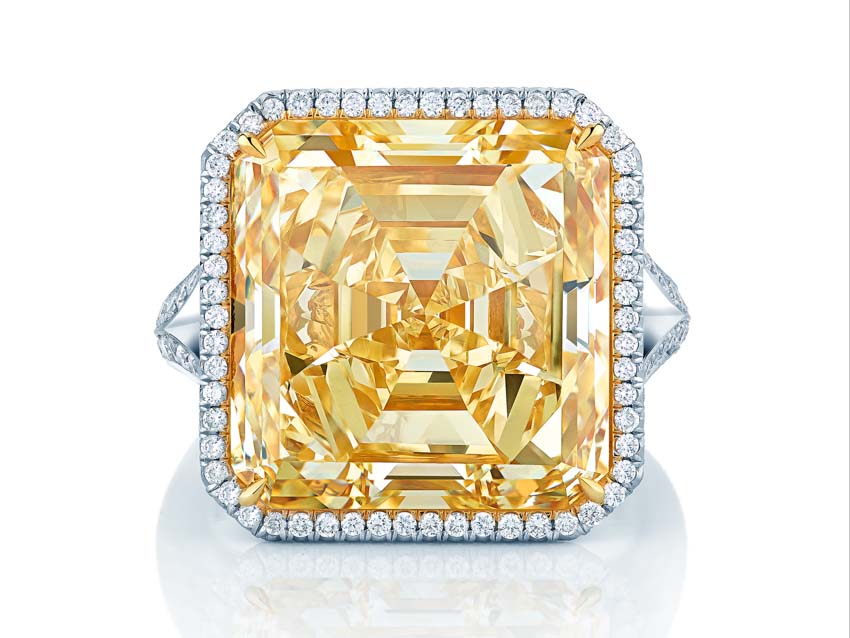 The Photigy Team would like to thank long time Photigy friend, Vadim, for his awesome insights. We look forward to seeing more of his beautiful works. Find more of Vadim's works here:
Where to find Vadim Chiline: 
Photographers also take these courses