Last weekend I've got a new toy, a replacement for my old Blackberry Strom: Droid from Motorola, Verizon call it iPhone killer. Well, I did not have iPhone, so can't tell if it is really a killer, but so far I like it!  Much more freedom in applications and customizing compare to BB Storm.  When i power it up, it looked with the red eye and said: "Drrrooidd" to me. Like my old cat use to do:-)
Here it is, with shell case from Motorola. There are so many photos of it naked, and I like it more this way :-) I've paid $29 for the case, but later found it on Amazon for $15: Motorola A855 Droid Verizon Original OEM Belt Clip Shell / Holster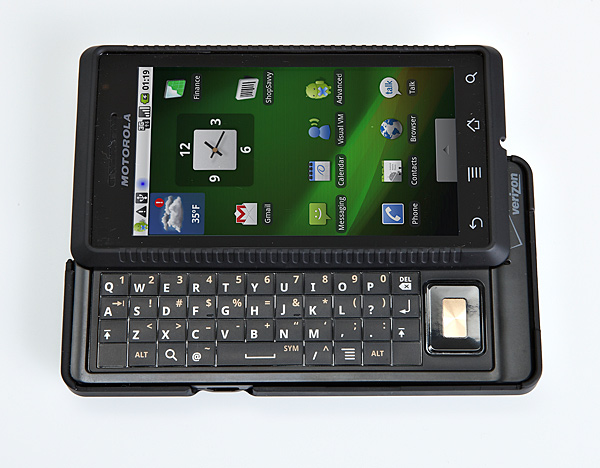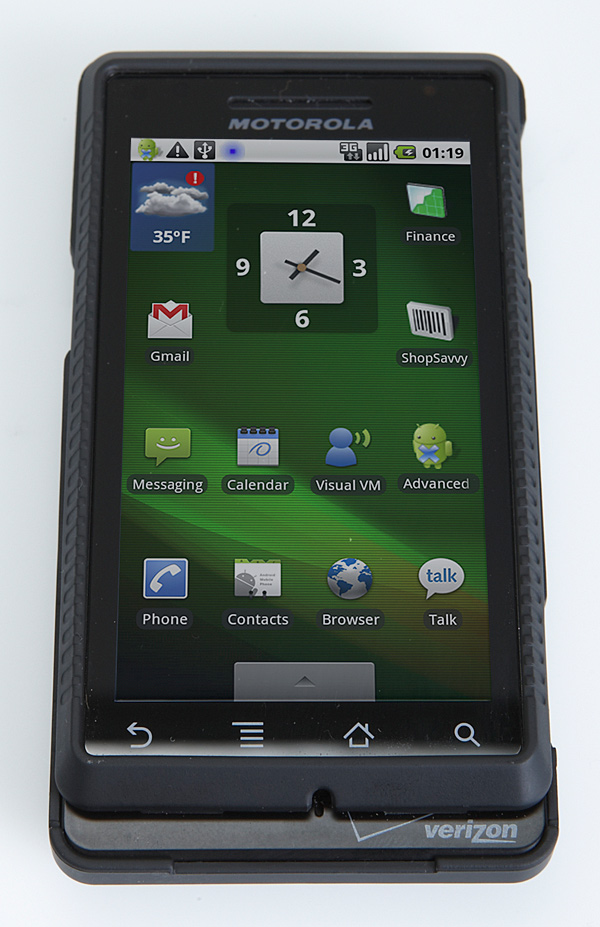 First of all, this is   almost  tablet PC: 850x480px screen resolution! I can browse internet for real now.  There are so many things you may like in this  phone, but I'll stick with photography-related stuff:-)
Now I am going to test built-in 5 Mpx camera to see if i can use it at least for a family album snapshots.
First, auto focus.  As expected, it works,  but object you are trying to focus on should be close enough to cover not less 50% of the screen: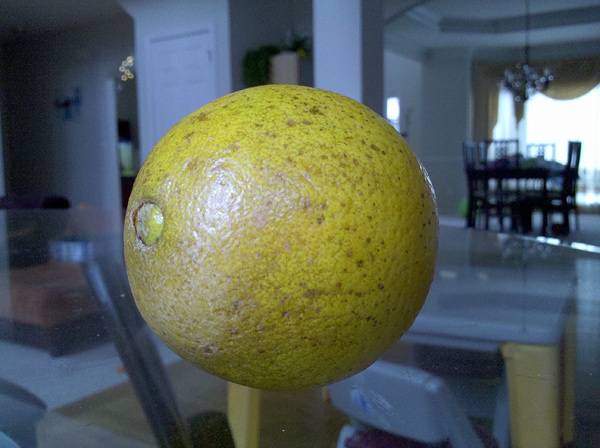 As you can see, white balance was shifted to  higher kelvin numbers because of the orange..  yes, it was orange color. This is raw image form a phone, no noise suppression or sharping was applied.
100% crop: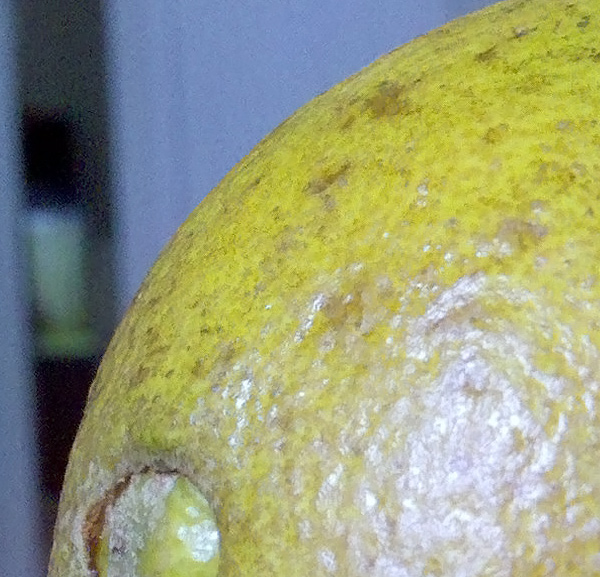 When I've moved orange slightly away, so it will be less than 50% of sensor coverage, and white balance get corrected along with the focus, making orange look good but blurry: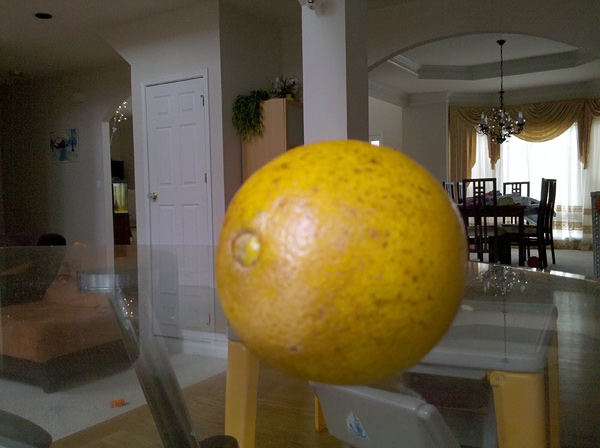 One more example on exposure evaluation and metering, worked very well: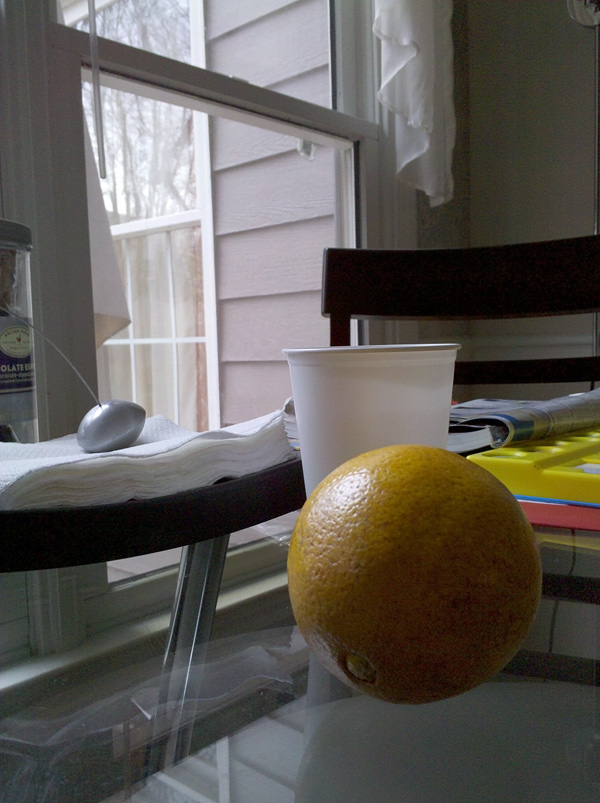 Now outside, where this phone camera is suppose to be used, now I did some noise fix in Photo Shop: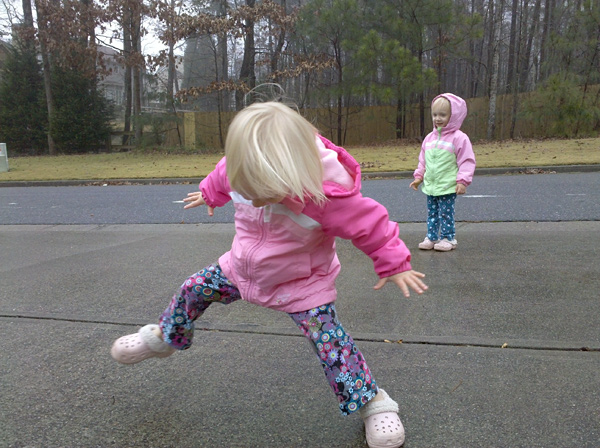 100% from above photo: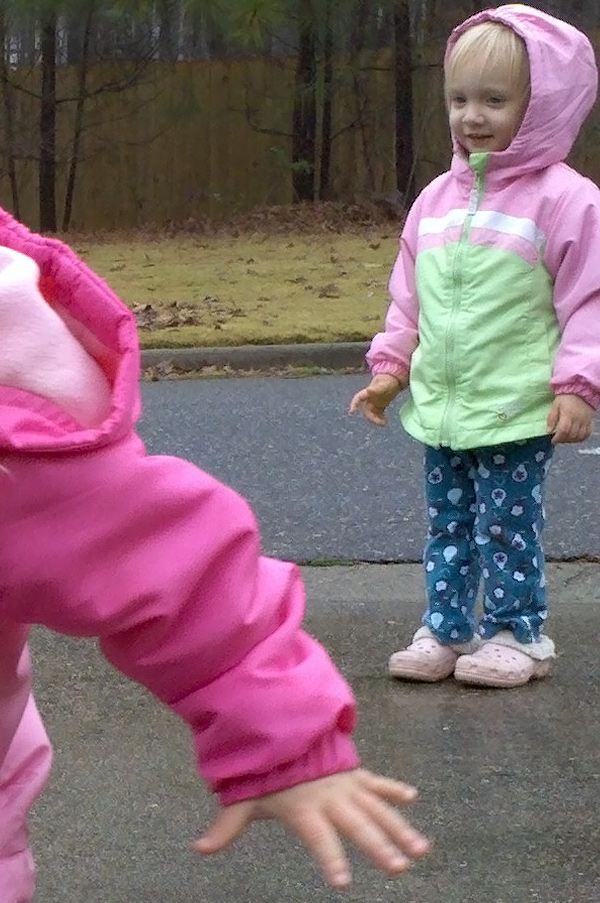 Not bad for a  PDA  camera, what do you think?
Several more images: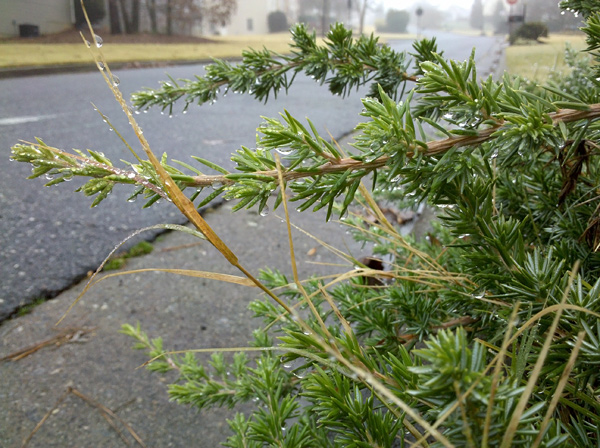 100% crop: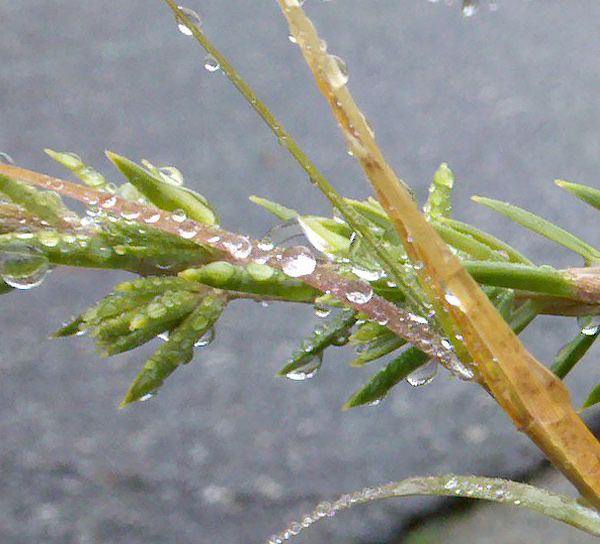 Blue sky, few days before: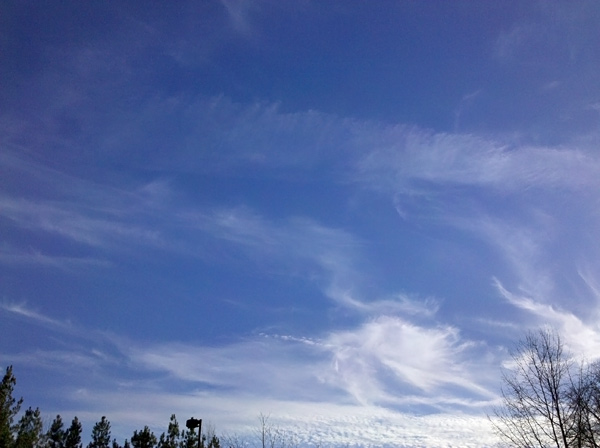 I had a product photo shoot the same day i wrote this post,   lighting setup was ready and it was easy to snap few more  studio-made images of the Droid: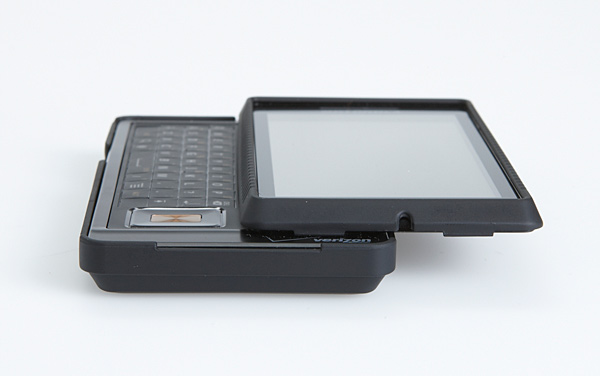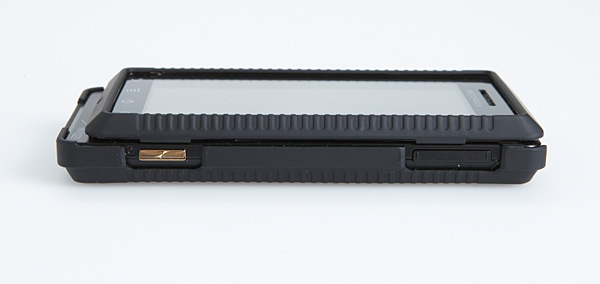 The video is really good, better than you can expect from such small camera. Below the sample I've took and processed with Sony Vegas studio:
We do not sell any equipment , but if you'll find our articles helpful, please consider to buy hardware using our Amazon link below.
It won't make any price difference for you, but amazon contribution will help us to support this web site.
Now I am looking for some useful applications for the phone. If you know something interesting, please let me know :-)