Last Sunday we spent a great time in studio with Joshua Geiger, Genia Larionova and Cris Anzai: we were shooting food for a new tutorial. Not sure how long it will take to create a tutorial, we got 5 video sources to be combined into one, but once it is created, it will be one of the best video tutorials I have made so far.
We filmed everything, from the beginning to the end. For purpose we did not set a strict plan on what and how exactly we are going to shoot (we had a few cakes ready for the shooting table). Instead, we filmed all the brainstorming, testing, going through bad and good ideas… everything!
This tutorial won't be  your usual polished  "do-like-I-said" video you find everywhere, but the real studio work, few hours of it.
We got a great team for this shot (Genia did not pose:-)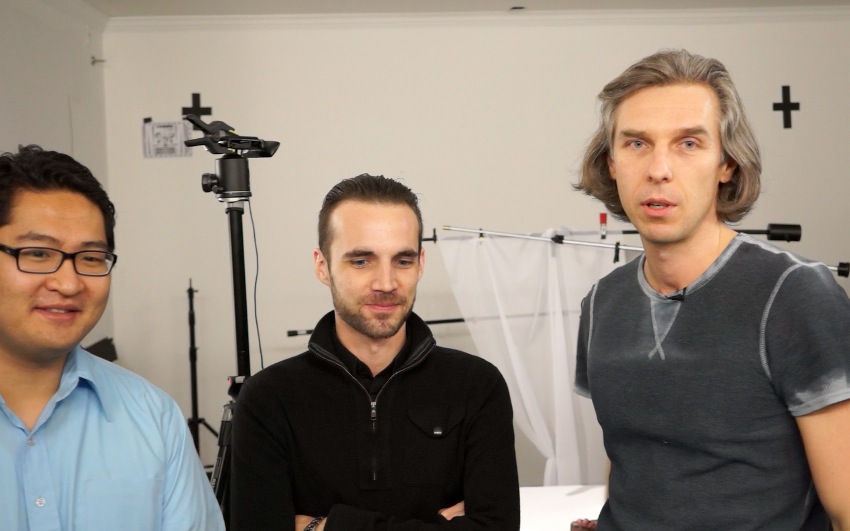 Thank you guys, it was a great job!
It was double fun as we were using Cambo Ultima monorail camera and Leaf Aptus back most of the time. The images it produces are so clear and super sharp!
Without an electronic shutter camera like this is a pain to work with, but I do  not complain: I would probably get the same feeling if I'd drive something like a 1998 Aston Martin DB7 :-)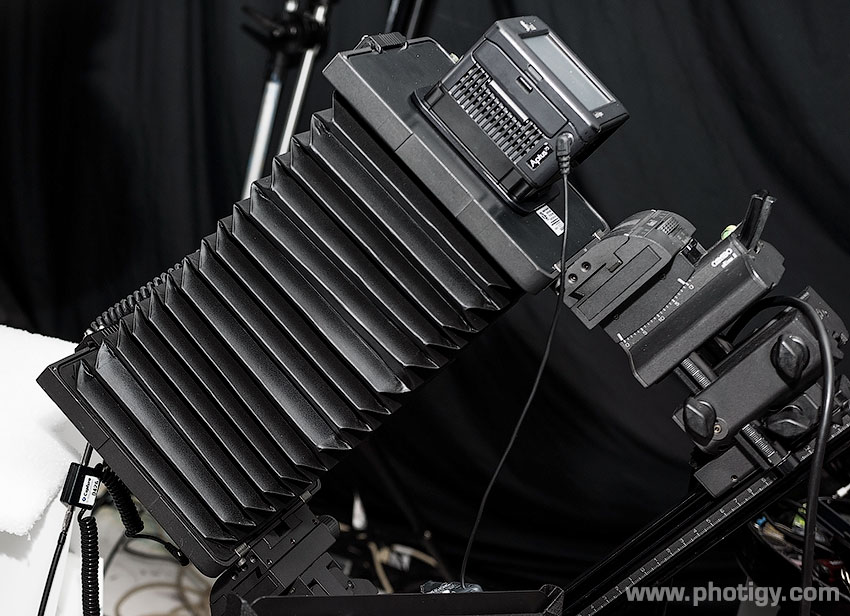 Few screenshots from the video I've been recording (similar layout will be used for upcoming webinars and masterclasses):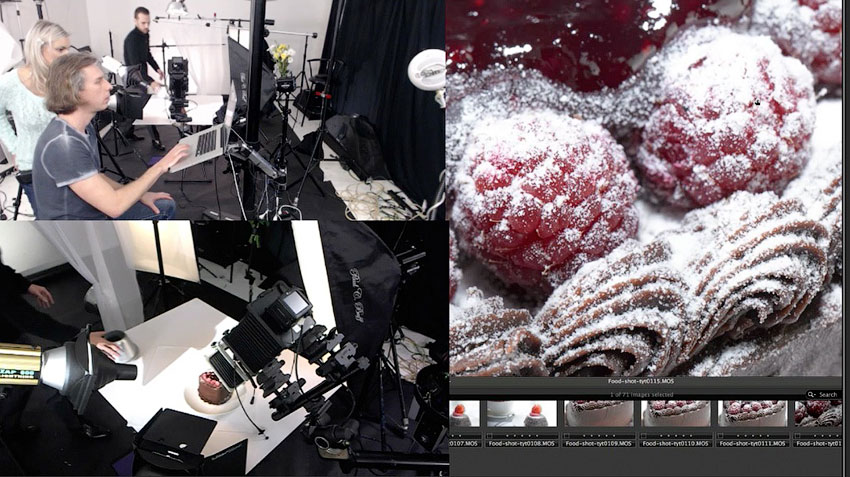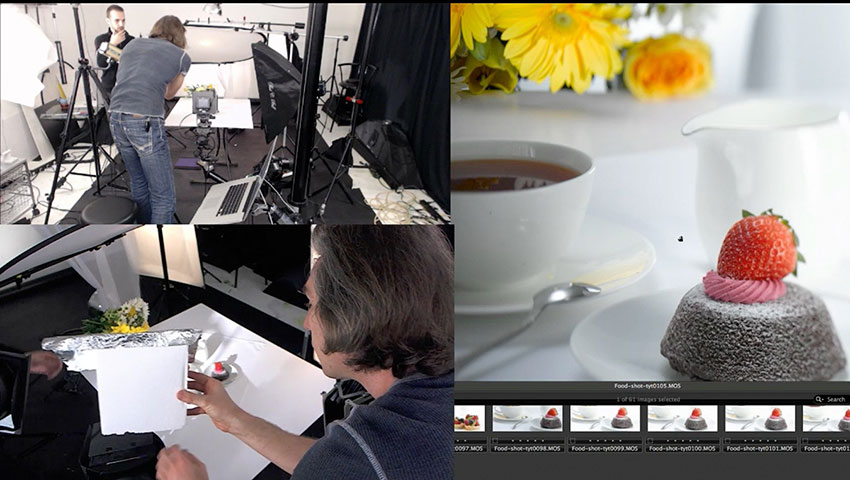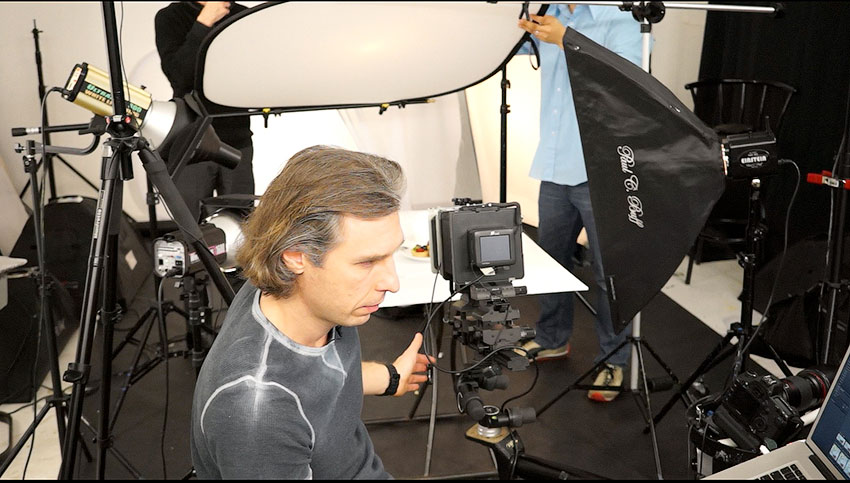 The tutorial will take time to be created, but once its done, it will be distributed for free for all Photigy newsletter subscribers. I love to share!
Below are few of the shots we created:
Leaf Aptus + Monorail Camera Result: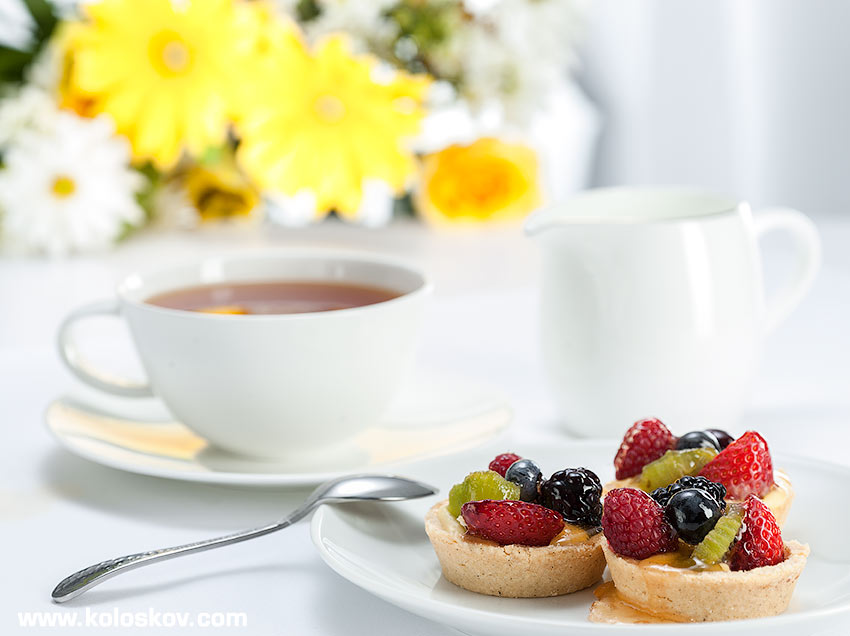 100% Crop from the Image Above: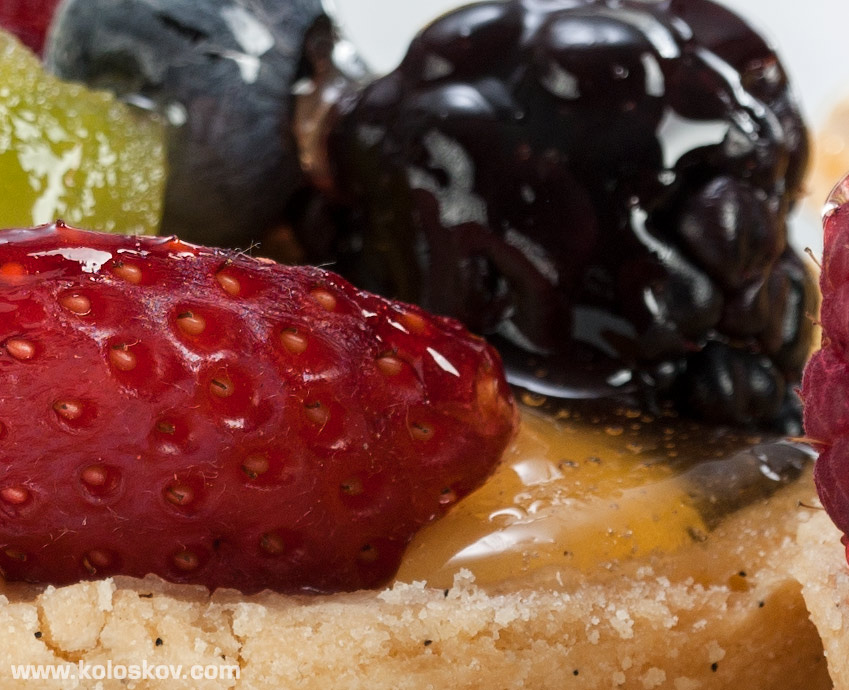 We did not noticed the dead berry in front of everything, and now I have a pleasure to share this with the world. Who was the stylist? He-he, we all were playing this role, and the result is what you see here.
The good thing is that was a shot for a tutorial, and did not affected the result:-)
If you think that only medium format can do such cool images, you are wrong. This is the Canon 5D MKII and 180mm Canon F3.5 L macro lens result:
Food Photography Macro Shot Example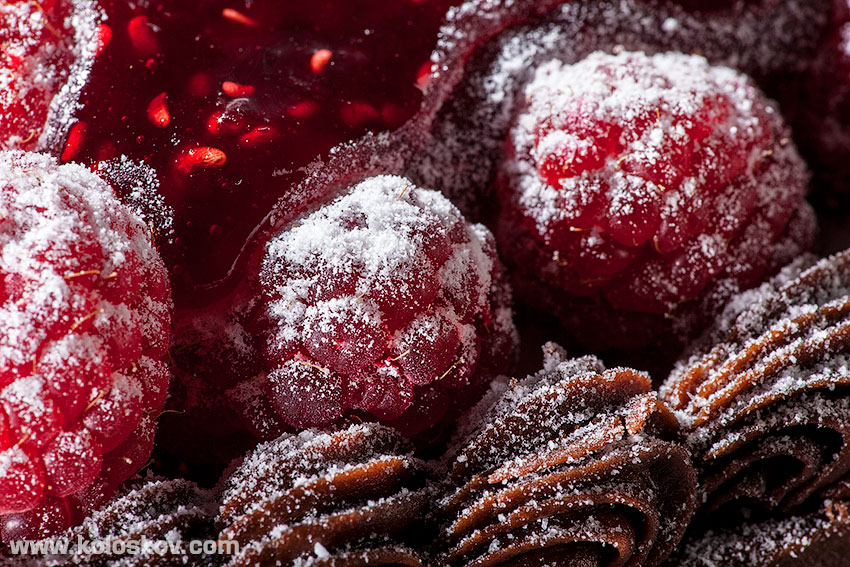 Shots still to be processed: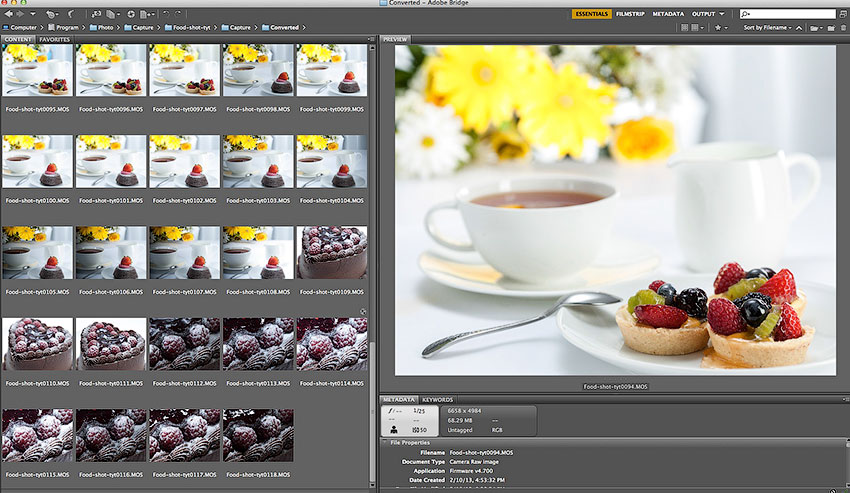 Pretty cool photo-shoot, isn't it? 
I've ordred another lens for Cambo, 45mm Rodenstock digital APO Sironar, and soon I'll show how you can use to get some amazing product shots. Pro Corner members will enjoy these in deep tutorials, as usual:-)
Another cool news: 
Valentine's Day is coming soon, and we are going to have a huge sale on Photigy.
Watch for the Announcement!
P.S DO not forget about our first assignment of 2013: We are shooting THE LOVE!
The lighting magician, owner of AKELstudio, Inc.
---
You may also like to read: