My Name is Patrick Rochon
My medium is LIGHT (moving lights) through various media.I mainly use photography and video to capture the movement I create with lights. I started light-painting, combine with photography doing long exposure in the dark, in 1992.
In 1999 I started creating videos and performances with lights. Then with friends we created a multimedia group and we built costumes of lights. Using video feedback, we performed by "light-painting" on a giant screen creating a new visual experience.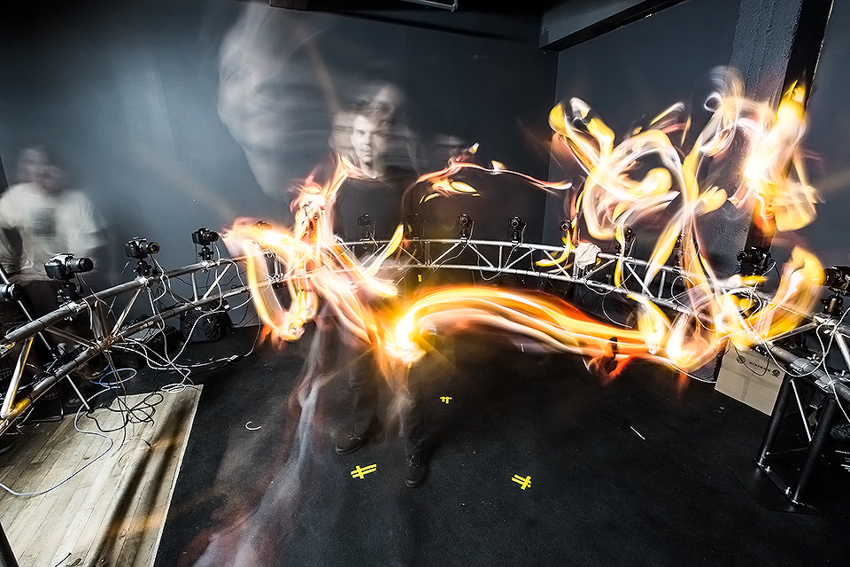 Patrick Rochon is a Canadian born Light Painting Photographer that has won numerous awards for his works of art. He has been photographing for over 20 years and has lived in Tokyo, New York, and Paris. Patrick's Light Painting photography can be seen in several rock and fashion magazines, CD jackets, posters, and other promotional material. He is known for his edgy yet fluid works of art that showcase movement and emotion.
We were privileged to have a chance to interview Patrick and his answers provided a vivid description of an artistic mind and a glimpse of an amazing photographer's journey.
Photigy Interview with Patrick Rochon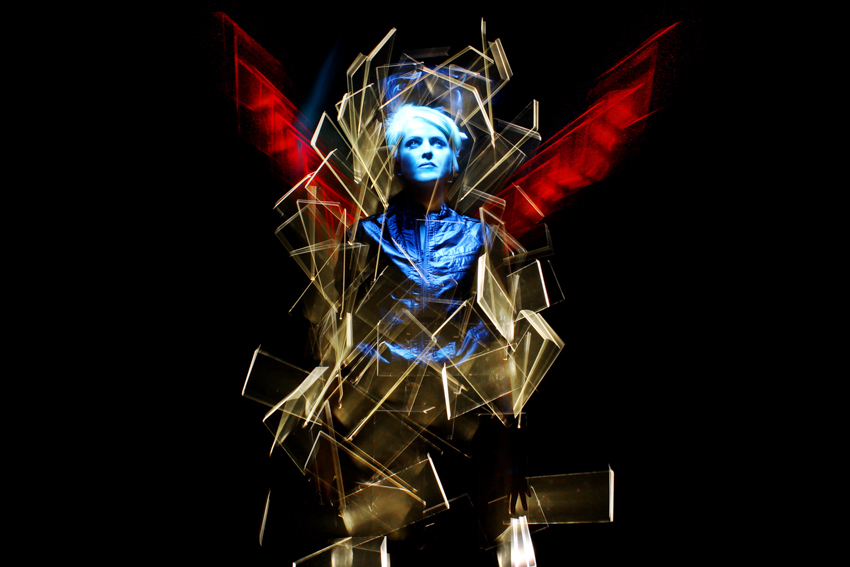 How was your interest in photography sparked? Can you name a moment in time when it clicked in your mind and you realized that photography was more than a hobby, but a passion?

When I was a young teenager, my uncle, my father, and my sister were all into photography. I was fascinated by the camera; it was like the most high-tech object I touched at the time. My uncle was doing a lot of creative special effects with photography and he spent time showing his work and explaining his tricks. That fascinated me and turned me onto the medium. Then in high school when I had to choose what to study in college, I chose photography.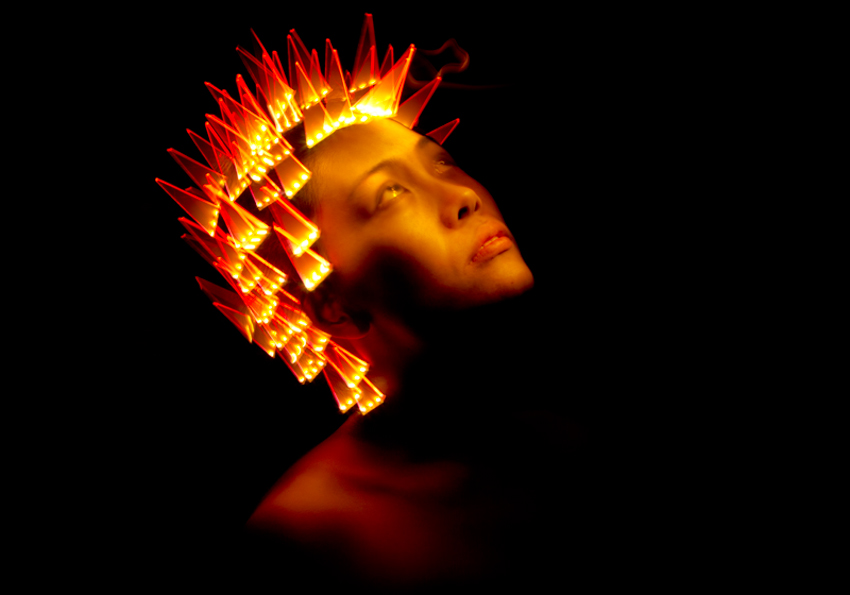 Of all the different photographic styles, why have you chosen to master light painting photography?

Because it's challenging and magical, it's like adding another layer to photography; working with time and movements. Light painting is like dancing with light. To become a good light painter, you must learn to trust your intuition and use your imagination while you are creating, since the medium is only visible after it's been created and not during.
Working with light is so amazing; you see it in people's eyes when they try it for the first time. The magic is there especially when it all connects together perfectly all synchronized, you get a result you didn't expect.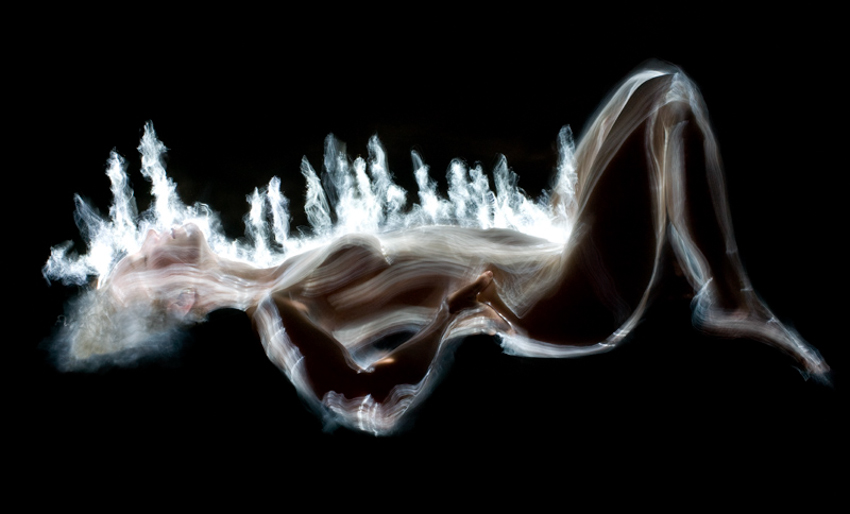 What influences your art? Do you look to other photographers for inspiration, or does your inspiration come from other sources?

The internet, people I meet, music, and the invisible. I mostly use my imagination to get inspiration. When I feel an attraction to someone or something, images appear in my mind. Sometimes when I have a job or project, I lie down, close my eyes, and watch what my imagination comes up with. It's quite precise.
Then the next step is to bring the vision in, to make it real; turning the vision into matter or reality.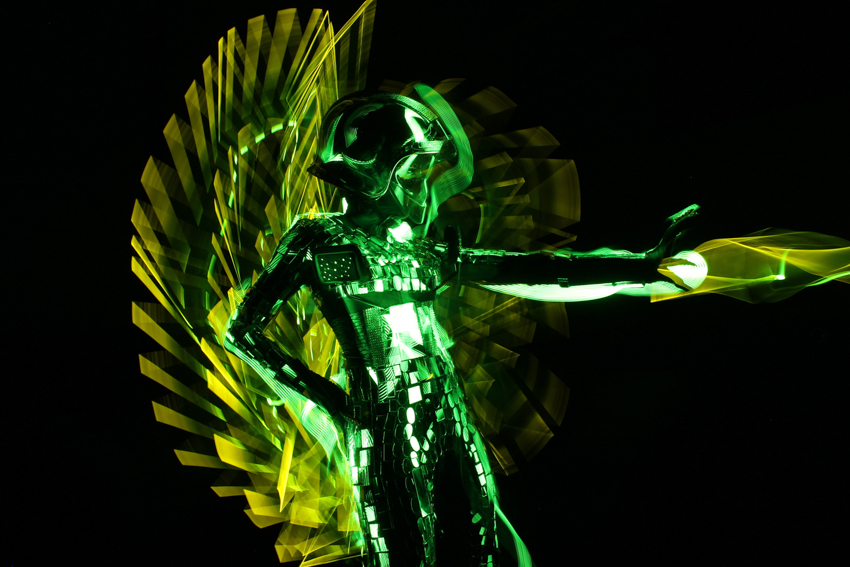 During your course of becoming a professional photographer, what is something you didn't expect out of the journey?

To make it happen, to see dreams becoming true. I didn't really expect for all of this to work and become a reality. Now that I understand how to make my dreams a reality, I raised the bar and made bigger and more amazing dreams…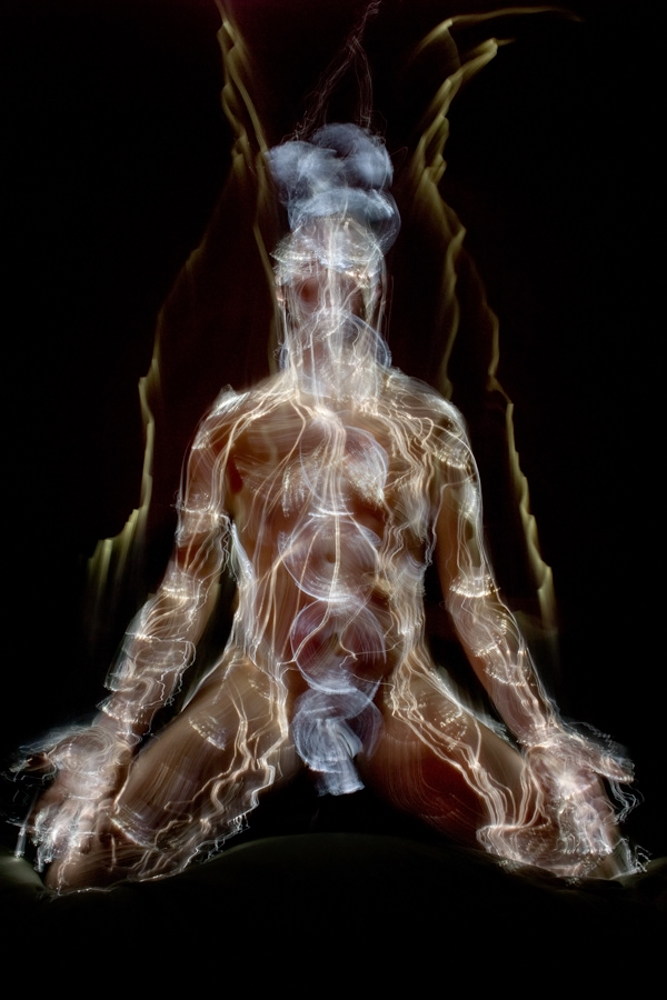 Can you name a collection or single work that you have created that has resonated with you the most emotionally? Why is this collection or single work significant to you?

It's mainly the journey behind that makes the result special. It's like the Toyota project in Japan. It was such a great process, a real journey with so many steps and people involved. It was doing something that's never been done, making an idea happen, an idea that was thrown lightly more like a joke at Itaru Sugita the art director and the first person I met in Japan. The process creates the result, the story behind it, and all the emotional involvement makes it significant.
The last series of nudes, titled; Nudes, Eroticism and the Invisible are also dear to me because of the time it took, and the transformative process it made me go through. It was the first time I did a series and a project that took several years to accomplish. I love doing portraits and light painting people will always be my favourite, because of the chemistry between us and the result it gives. Of course the 360 degree project is such a new step and I loooove the results.

But what resonates the most is what I see in my mind for the future step, everything that is cooking within. It's exciting because I'm getting more precise, more clear, more focused with time and experience. From mind to matter, I want to go deep into the medium and bring out all of its richness, its essence.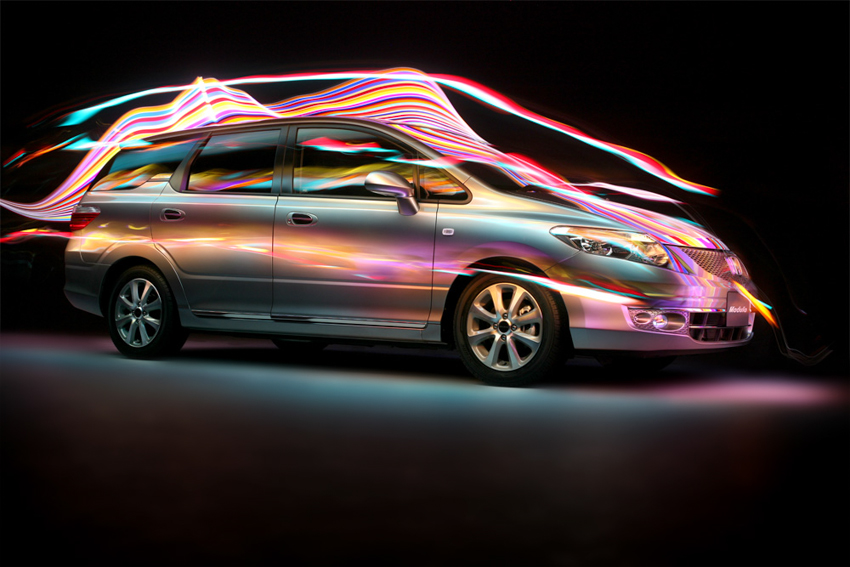 It seems as though photographers and artists have periods when they do not like what they are producing and during that time nothing sticks, how do you handle and resolve those situations?

I went through darker periods of self-discovery and creation. I had lots of hard time, down time with life, art, and myself. But somehow I knew I had to go through it. I think the most important is to not judge it, to keep going without taking those moments personally.
Now most of the time, I'm busy managing all that's around the light painting. The web, social media, students asking questions, interviews, contacting people for collaboration, organizing the business, the computers, hard drives, lights, retouching, editing… I can't always be creating, the waves are natural and down time important. I'm learning how to surf. So my in-between time is filled with homework and getting inspired again to get ready for a creative period rises and bloom again.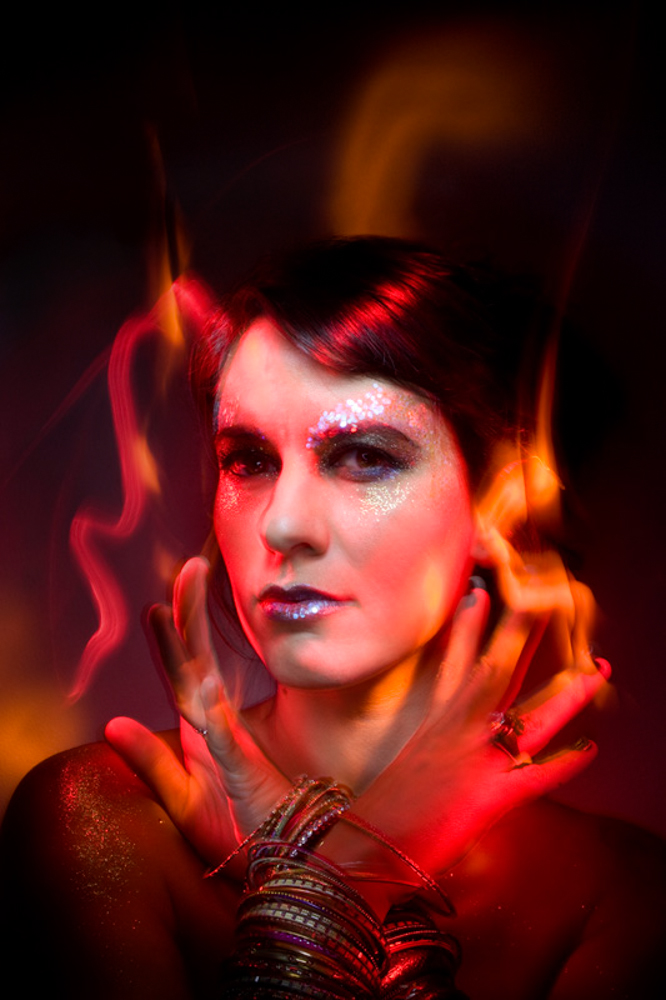 How important is collaboration regarding your artistic projects? Do you typically work with a team or run solo, could you explain the process?

First get the vision clear, then prepare for it and on the shoot, improvise and flow with it. That is my formula.
Before, my character was to do as much as possible by myself. Just a model and light painting. Now I love involving other artists and talents. I'm getting so busy and I want to free my time to do what I'm good at, creating, so I also need collaborators for production and coordination. I'm always on the lookout for something or someone to spark me to collaborate with.
The key in my collaboration is to find people that fit with the vision, sensitive people.
The important is to have chemistry with your team and collaborators. Now even on bigger projects with lots of collaborators on the set, the chemistry needs to be there, the flow of things, no time to waste energy and I integrate as much as possible all that comes to me, ideas and even mistakes. With the model, it's important to connect with the person to create a comfortable zone. To be on the same wavelength, like tuning into the same frequency together to be in a sensitive and open space so we can synchronize and create something special.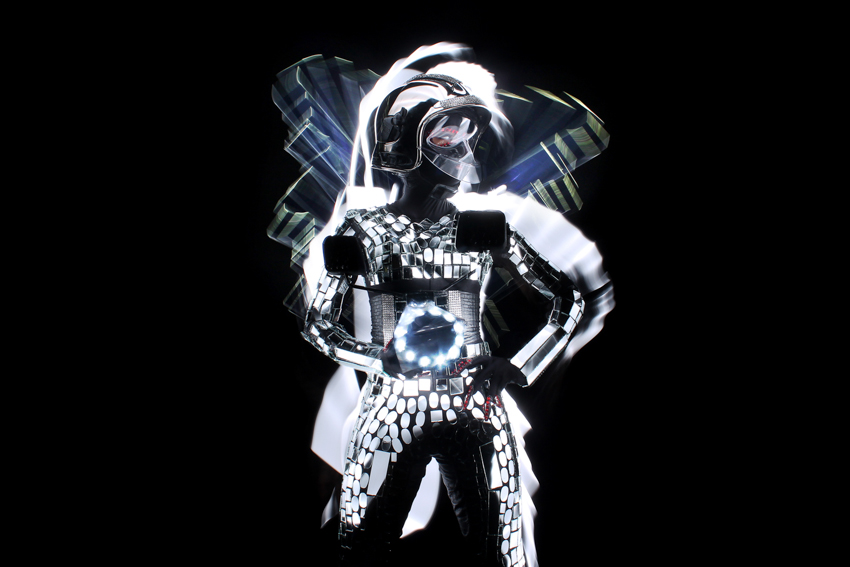 Patrick, could you describe how the amazing idea behind how the 360 degree Photography project came to fruition?

It's so amazing to see this come true. I had the inspiration to do this in Tokyo in 1999 or in 2000. Who knew that in Montreal 2012, I would be invited by guys, from here, light painting in 360 degree. Timecode Lab and Eric Pare joined forces to create the rig with 24 cameras for interactive events.
They did some with light painting themselves before they met me. Later we worked (separately) on the same Chevrolet project. They were making the live event and I was creating the TV advertising with light painting. When they heard about me, they opened the door to a friendly collaboration with the 360 setup.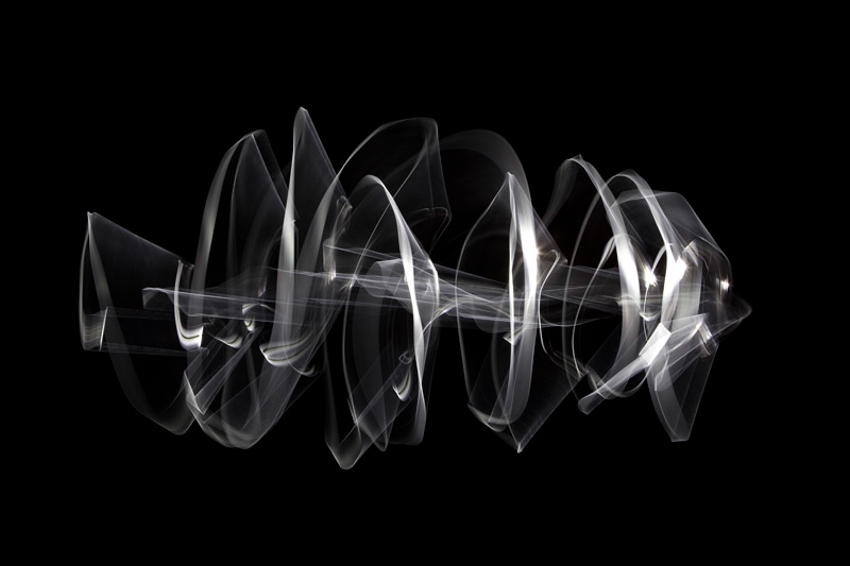 Could you describe a typical set-up of one of your light painting shoots? Are your studio set-ups different for each piece? Can you please give us insight to the equipment you use in regards to the types of cameras and lights you use?  

I lived in very small space most of my life. In Paris, New York, and Tokyo I always lived in a small room where I also did my shootings. One of my rooms I shot and lived in was approximately 8 by 10 feet, with no chairs working on the tatami floors. But for me the important is if I can get the room to be completely dark with a black background. I love black backgrounds, it's like empty space, nothingness and that is a great place to start my creation.
I now have a studio in Montreal and my set up is almost the same, similar to the small rooms. I need my lights and the camera to be close to me when I work. One or two lights on the floor out of the way ready to be picked up. Usually the model is sitting on a black chair. I have carefully chosen the music playing. It's very important to have all the good playlists ready. On my shoots, usually, I give little instructions, control very little, and talk very little. I try to allow things to happen. Shooting a car with a team is a completely different process. The important thing again is the process, the preparations, the steps to take to get to a good result. Now I accord much more importance to the preparations.
In film I used to shoot with a Nikon MF2 and manual lenses. When I started with digital, I switched to the Canon with the T2i, didn't have enough money for a pro camera. Just recently I went back to Nikon with the D600 and still use my old manual lenses. For lights, I sometimes use the Kinoflos. They are very professional but they have a cord to plug in the wall, not so good in the dark. Sometimes I use cheap LEDs I find in dollar stores and even toys with lights. Recently the great discovery for me is the Klarus lights. Solid, very powerful, they have the right buttons and a good interface. I love the quality of the Klarus lights. 

Since the advent of digital photography, light painting technique has become more and more popular. What advice would you like to give to aspiring light painters?

I think you have to play as much as you can, try as many different ideas and styles as possible, and set yourself free without judgment or expectations. Your mind and body will learn through repetition and experience. And don't spend time watching TV, it's counter creative and makes you dull. Do, do, do, go, go, go!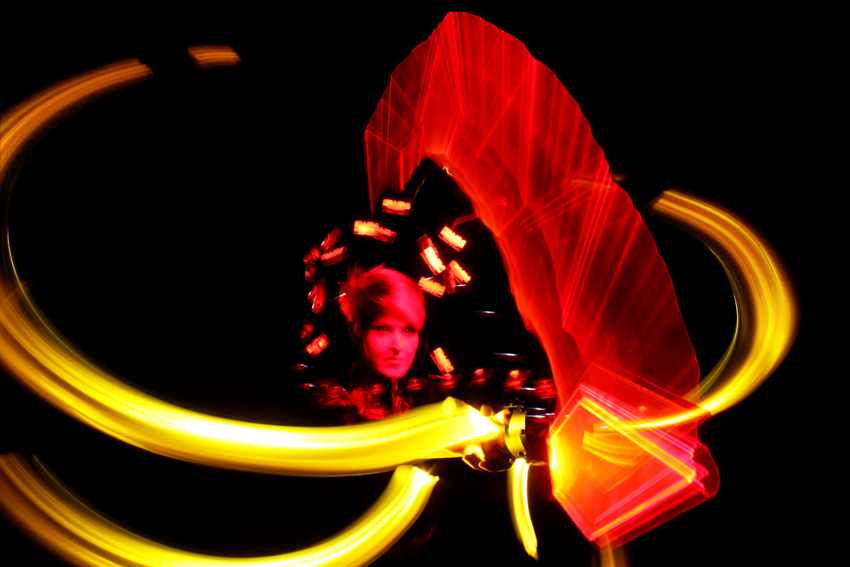 If you were to only have the option of working with single camera body and a single lens, what equipment would you choose?

I'm liking the new Nikon D600. For the camera, the important thing is the dynamic range, the quality, and depth of colours. The 50mm lens is good for everything, so basic. But it would be hard to let go of the 85mm, it's great for portraits. Mainly what is important, are the light tools; those are the keys for light painting.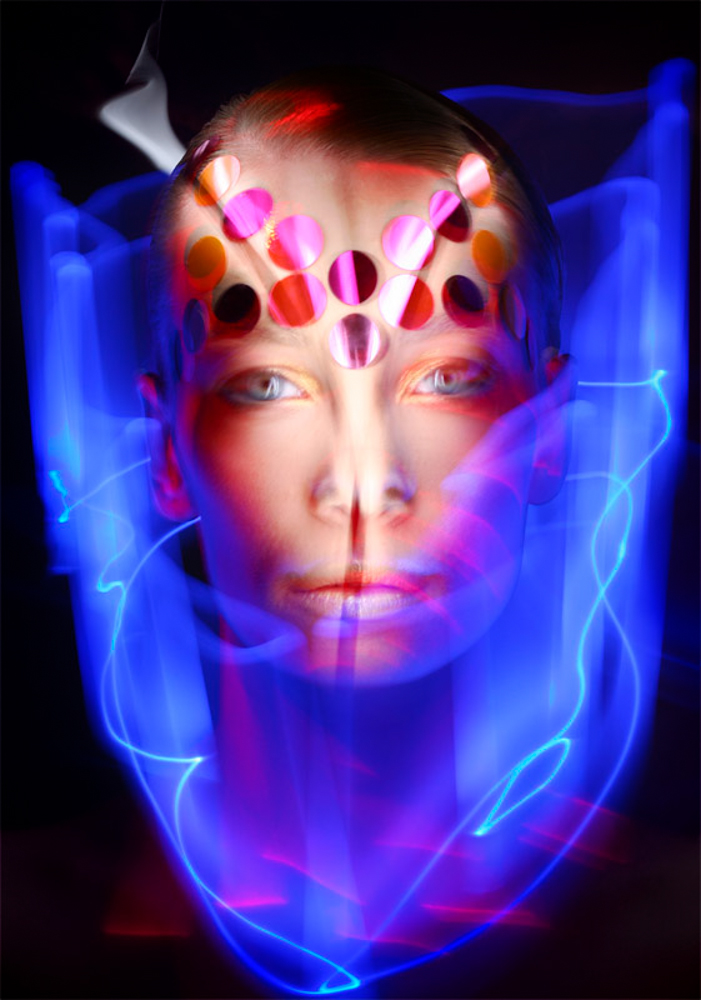 In regards to photography or personal projects what do you hope to accomplish in 2013?

More actual time creating images, portraits, I want to create images that blow my own mind and touch people on a deeper level. Also I want to work on new custom made light tools. Personally, I want to let go of everything heavy and unnecessary from the past and be a little less serious and more relaxed about this great ride called life!
I'm still learning how to surf it…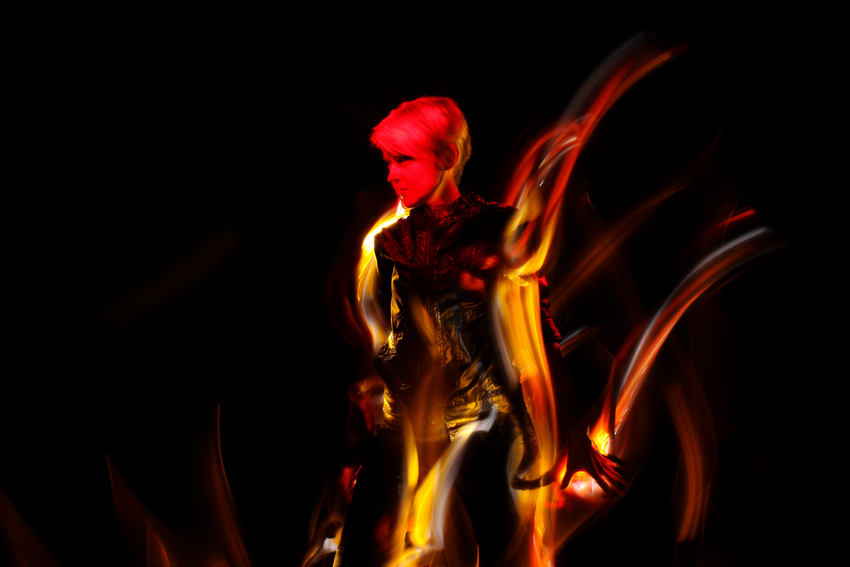 What would be your words of inspiration and wisdom for those who are just starting, those that are finding their passion, and those seeking their style? What is the most important thing you have learned that you want to share with the world?

You know in 1995 someone told me light painting was finished. Now in 2013 I can say, it just started happening, we are at the beginning of a new art form. I heard so many times by other people that dreams do come true. Well now I'm saying it from my own experience, they do, if you want them to of course. We are all creators here in this world, every day at every moment we create, passively or actively. There is no limit but the one you are imposing on yourself.
You just have to get yourself out of the way and let the creation happen. If you feel the call inside and see the tinniest bit of light attracting you, go for it. The journey is worth it. Life begins outside your comfort zone, don't look back and challenge yourself!
The Photigy Team would like to thank Patrick for his detailed insights and sharing his inspiring journey. Find out more about Patrick and his work in the links provided at the end of the article. Before you leave, interact with some of Patrick's works from the 24×360 project. 
Where to Find Patrick: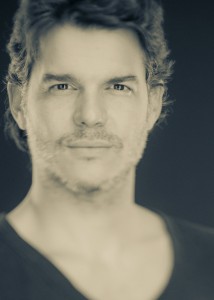 Websites:
Other Links:
Photographers also take these courses