This topic contains 0 replies, has 1 voice, and was last updated by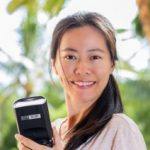 Yi-Chen Chiang 6 months, 1 week ago.
Hi, I recently saw some reviews in Certification Programs and think some reviews are very helpful in terms of post production, for example, in #6 Food section, Andrey Mikhaylov made a short video giving some nice tips for student Andrew. Is it possible to organize such videos in a category so people may find it easier? In this era, post production is equally important to in camera shooting, I am learning photoshop and I think it would be good to have a photoshop skill section added in Photigy and people can search the topic they are interested in.

Thanks,
Yi-Chen

If I don't try I will never know
You must be logged in to reply to this topic.