The Beverage Photography In Examples Course is an in-depth look at producing a professional image for a client. There are three parts in the series; each part, while covering the same steps, will cover different techniques and varying levels of complexity to achieve the goal of a professional product image.
The approach to this series will be based on the assumption that a client has approached us with their product, and would like it photographed in a few different ways for various uses (packaging, web ad, printed ad, etc.)..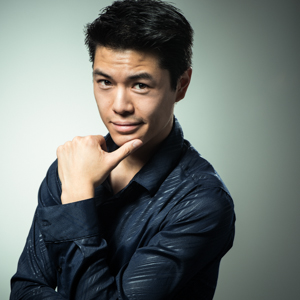 Design & Visual Production Specialist at Imagineering Studios, Inc.
I am a creative with a background in marketing. Imagineering Studios works to bring all marketing production services under one roof from audio/visual production to design for print and web. My title means that I do anything associated with visuals. I serve as Lead Photographer, Graphic Designer, Illustrator, and I'm also involved in video production and web design.
I began shooting professionally as a wedding/event and portrait photographer for musicians and actors. I still enjoy those shoots, but I love the amount of creativity and challenge that I get in the studio environment. I am very specific about the planning and vision of my shoots. I try to bring a creative/dramatic aspect to every shot I take. Like my mentors, I am an outside-the-box thinker when it comes to the technical approach to my shoots, and I'll do whatever it takes to create the image envisioned.
Course Breakdown
Total Running Time: 7+ hours
Level: Advanced to Professional
Mejor 1 – Part 1: Concept & Previsualization
You will learn how to produce a previsualization sketch from a photograph for the client to approve. This sketch will include key aspects of the shoot (specific highlights, reflections or shadows), and will be used to give our client an idea of what the final image is going to look like.
Mejor 1 – Part 2: In-studio Photography
We are going in-studio to build our lighting from scratch and photograph our product using the sketch that was approved as a roadmap.
Mejor 1 – Part 3: Post-Production
Here, we take the image that was captured in-studio to Photoshop. You will learn the process of retouching and some key techniques for finalizing your image and preparing it for delivery to our client.
Introduction to Post Processing
Shot overview & Color calibration
Color calibrate using color checker
Mejor 2 – Part 1: Concept & Previsualization
We are going to imagine that we don't yet have the product on hand, and we aren't able to find an image of the product in the angle that we want. We will need to approach the previsualization stage using freehand. You will learn how to use advanced perspective techniques to create a wide angle image.
Mejor 2 – Part 2: In-studio Photography
You will learn how to photograph our "epic" or "larger than life" image using a 24mm tilt/shift lens. You will learn how to utilize the tilt/shift lens to make the product look large and to keep the entire product in focus.
Mejor 2 – Part 3: Post-Production
Building on the techniques learned in Course 1, we are going to retouch this image in a similar fashion. You will also learn some techniques for reconstructing reflective surfaces using existing reflections as reference points.
Shot overview & Color calibration
Color calibrate using color checker
Post processing the image using a combination of brush techniques
Reconstructing reflective surfaces from scratch
Mejor 3 – Lesson 1: Introduction – 1:19
In this video, Tim provides an overview of what you will accomplish in part three of his Mejor Project series. For this course Tim will be working with splash photography. First, you will begin with pre-visualization, then take your concept into the studio, and then finally finish in post-production which is quite extensive because of the work to bring everything together.
Mejor 3 – Lesson 2: Previsualization – 17:40
This lesson begins by free hand drawing what the concept of the shot will be. This is useful when coming up with ideas when working with a customer. Here, Tim uses Photoshop to sketch out the layout as if he was in front of a client. Here you will see how to use Photoshop to layer your sketch to bring out lighting and colors to properly display your idea to the person you are working with.
Mejor 3 – Lesson 3: In Studio Work – 38:53
Once you have approval from the client on what they are looking for, you can now begin to execute your vision in the studio. This one is more complicated than the previous ones in that there will two different lighting setups -one for the bottle and one for the splash. Here you will create multiple exposures in order to combine them into one great shot. You will see, step-by-step how each of the shots is taken. In this video you will see all sorts of tips and tricks to enhance each shot.
Mejor 3 – Lesson 4: Post-Production, Part 1 – 24:16
This lesson begins the main portion of this training. Working in both Lightroom and Photoshop Tim gathers the the right images to make a great composite. Here Tim selects the images that he will work with. He also works on some color correction between the splash shots and the bottle shots. He then shows how to pull in various highlights from the different images an how to mask them out.
Mejor 3 – Lesson 5: Post-Production, Part 2– 9:55
After the bottle image is complete, Tim works on the splash images. First he select the main splash shot and then begins adding the other splash shots to create the proper look.
Mejor 3 – Lesson 6: Post-Production, Part 3– 30:24
With the composite complete, it's time to clean up the image. There are a lot of dust particles that need to be removed. Tim will also show you how to solarize the image to see where there are imperfections in the image that needs to be cleaned up. He then shows various techniques on how to accomplish these adjustments. He also explains how to filling missing areas like where the table top and the background stops before the end of the frame.
Mejor 3 – Lesson 7: Post-Production, Part 4– 40:35
Looks at how to accentuate the image by adding highlights and dynamic lighting to the scene. Tim will balance the whites so that all of the white is the same color, and then he will work on the lighting to make the shot more spectacular. Again, using a solarization layer, you will see how to fine-tune your image so that even if it is seen on a monitor that is not calibrated properly, your editing strokes do not show up looking badly.
Mejor 3 – Lesson 8: Post-Production, Part 5– 26:49
Tim now brings the image back into Lightroom to adjust the toning of the liquid to make it more consistent with prior shots in the earlier phases of this project. He does this in Lightroom because it is easy to work with and it is non-destructive so it gives more flexibility. He will show you how to add caustic refractions as well as adding the final touches to the image.
Mejor 3 – Lesson 9: Conclusion – 2:47
Finishes up by summarizing what has been accomplished in this course.
REVIEWS
See what other people have to say about their learning experience.