Membership At Photigy School Of Photography
Join thousands of commercial photographers.
Be part of a global Learning Community
Do you want to take your product photography to the next level? Then become a member of the Photigy Learning Community!
We offer three progressive membership options to best fit your needs, whether you're just starting out or are ready to expand your professional horizons. Our specialized educational content is designed to teach you the skills and techniques you need to pursue a career as a commercial product photographer – and that's not just hype. Here are just a few amazing success stories from our students. 
Photigy Learning Community Membership Options
Curious about product photography and prefer learning at your own pace? Enroll in our Free Membership, which gives you access to great tutorials and other content, one premium course, PLUS access to our weekly Live Talk webinar, where Alex conducts live critiques and discusses upcoming events, promotions, and other cool stuff reserved for our members.
Prefer interactive learning? We do too. As educators, we believe guided, hands-on learning with interactive feedback is the best way to accelerate your education and develop your photography and retouching skills. 
Start your interactive journey today and enroll in our Monthly Membership. Get all the benefits of the Free Membership, plus access to loads of premium workshops and interviews with industry pros all at a low monthly rate, with no long-term commitment. 
Watch our monthly creative workshops, where our instructors guide you through the entire process of creating stunning commercial-quality images–everything from composition to lighting to complete post production. Then join the fun by submitting your take on the workshop and participate in the live review and critique to gain valuable feedback on your efforts. 
And that's not all. You can submit an assignment from ANY previous workshop at any time and receive a personalized critique to help you hone your skills.
Love the premium workshops, but want to master all aspects of product photography, from jewelry to splash? Then buckle up, because with our Unlimited Membership, you get an all-access pass to our ENTIRE catalog of tutorials, workshops, AND premium standalone courses. Enhance your skills and invest in your business all for less than a daily cup of coffee. 
With Unlimited, there truly are no limits on what you can accomplish.
We reached a point in our photography were we felt like we had hit a dead end and didn't know how to improve our technique. That's when we came across Photigy. Alex and his team not only showed us new ideas but gave us encouragement to explore new possibilities though improvisation. This opened up a whole new world for us and for that we cannot thank Alex and his team enough.
I just joined Pro Club, and although I have been a photographer for quite a while, I am very excited to learn and work with new techniques and challenges, and very grateful for you for being there to teach them. Thank you again, you have no idea how much I enjoy your courses!
Hi Alex,
 just to let you know that I've started the course with the gear lesson and that I find you are a wonderful teacher: clear, detailed and you speak an international english very easy to understand.
I'm sure this course will be a satisfying experience! Thank you.
I fell into product photography by chance after doing tertiary studies in photo imaging. I felt your courses were at a premium price but I am shocked at how much I learn from each and every course. This is unaccountably the best place to be if you want to specialize in product photography. Your lessons are amazing and inspiring. Thank you so much.
Stay Home & Learn with 50% off our Unlimited Plan

$
0
No Credit Card Required
100+ Tutorials, Interviews, & More
UNLIMITED
Full Access To Tutorials, Workshops, and Courses
$585
$
292
Per Year, Billed Annually
All Monthly Membership Features

Unlimited Access to All

Free Featured Listing on
MONTHLY
Access Workshops, Tutorials, Interviews
Access to Exclusive Forums
Frequently Asked Questions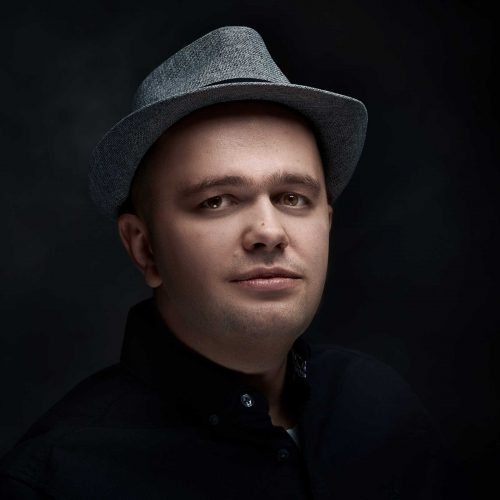 Roman Sapronov is a New York City-based photographer who specializes in e-Commerce product photography. He is an active member of the Photigy Community who developed his love of photography while traveling the world working for a cruise ship line.
Read More »