Interview with CUCINA delle FOTO production studio
Food photography and styling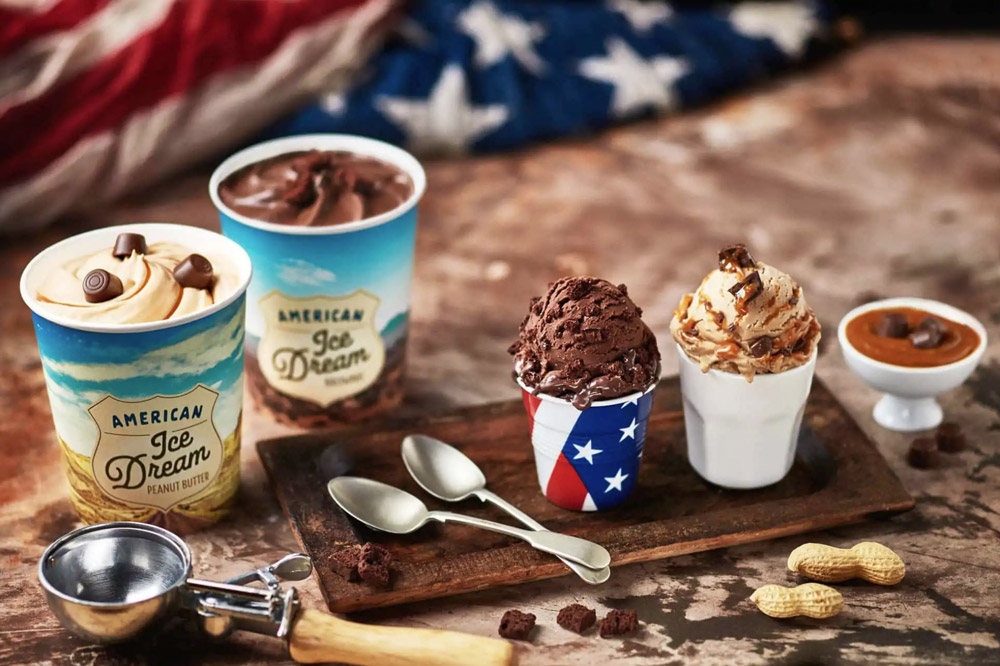 Please tell us about your team. How many people does it currently have and what function does everyone bring?
We are a photography studio based in Italy.
Our team today is composed of four fixed elements:
The two founders: I (
Cosimo Barletta
) take care of photography, light set-up, and photo editing and
Mayda Mason
(as a photographer herself and also my partner) is the food stylist and the mockup artist.
Kayla helps with the realization of the backdrops and the evaluation of the scene.
Simone takes care of the video footage.
If needed we employ some collaborators and assistance regarding the supply of further props, buyers etc.
We also have a mascotte: our cat Micia! 🙂
How did you come up with the idea of working together as a team? Did you have some difficulties along that path?
My photographic journey has been long and complex and years ago, thanks to my passion for cooking, I started to photograph food too.
The same thing happened to Mayda even though we didn't know each other yet.
Then we became a couple in life and also in work. Two is better than one and together we solved some issues and problems with certain types of food. At that time the main problem was the look of the product and that it had to be durable during the shooting.
Then Mayda has specialized in styling and creating some kind of mockups if needed.
I studied the best lighting for different kinds of food in order to make it attractive.
There were still other issues such as finding the right backdrops: once we bought them, then we started making them ourselves with the help of Kayla in the workshop of our studio.
The team is still growing and we are always evaluating new talents… maybe a CGI expert … who knows? 😛
What's the most time-consuming thing in the industry in which you work (e.g., shooting, scouting, pre-production, post-production, marketing, cooking)?
Unlike other types of products to be photographed, food needs preparations and treatments before and during the shooting that requires lots of attention: a watch or lipstick does not melt like ice cream!
With these products sometimes there are long waiting times before the art director approves the photo (eg: evaluation of different parameters etc) and it is therefore mandatory to have a subject that remains almost identical over time: making the mockups is often necessary, it also gives you more possibilities for styling at best.
This can take a long time and sometimes you have to solve new problems and new challenges!
Always rely on an agency that defines the marketing idea and an action plan for the specific product.
How often do clients simply give you carte blanche for the entire campaign? Or when they do not know what they need, how do you help them to identify the main message they want to deliver to the viewers?
Very often we interface directly with creative agencies that have created a shooting board with ideas, photo moods and more.
In this case, our task is to faithfully realize the idea of the agency and our contribution is less creative than you might think.
Other times there are guidelines to follow but we can make a greater creative contribution and present ideas and solutions that respect these guidelines. This kind of work today represents most of what we do.
Jobs in which the customer leaves paper completely blank are more creative and stimulating but have cons: tastes are very subjective and you risk not fully satisfying the customer. In this case, there is usually no creative agency. Therefore, together with the customer, we seek to understand its target, company focus and the uniqueness and strengths of the product.
The following brainstorming helps to define guidelines and moods of the shots that we will take. It is important that the client has a clear idea of what we are going to do.
Our advice, however, is to always rely on an agency that defines the marketing idea and an action plan for the specific product.
We have noticed a predisposition to reserve greater budgets for videos than photographs
Do you see any changes in the industry in recent years? Has it became harder or easier to find new clients and expand your database?
With the advent of the web and the social media, the demand for editorial photographs has decreased and the stock market is often used for printing.
Regarding commercial works, in recent years we have noticed a greater predisposition to reserve greater budgets for videos than photographs. And also the CGI in the future will grow-up representing an alternative to photography and artisanal styling. That brings photography to higher and higher levels to stand out!
It must be said that even if budgets have decreased, many small food producers are being born, even in the beverage sector, who need more and more photos!
Place the cheese slices in hot water BEFORE placing them over the meat!
Could you reveal a few hidden tricks to make food really attractive?
From a photographic point of view, it is important that the food is well lit and the textures must be VERY well clear. So we use strobes or a reflecting panel for enhances the details!
The light polarization is also important: it must be a fair compromise regarding the glossiness of the product. 
With regard to styling, for example, if you photograph a sandwich, place the cheese slices in hot water BEFORE placing them over the meat: they will be softer and melted. Then use a small brush over the meat with Kitchen Bouquet: it will give the idea of being succulent with nice appetizing color!
Before shooting, spray water with glycerin over a salad that will remain fresh at the right point making it really good!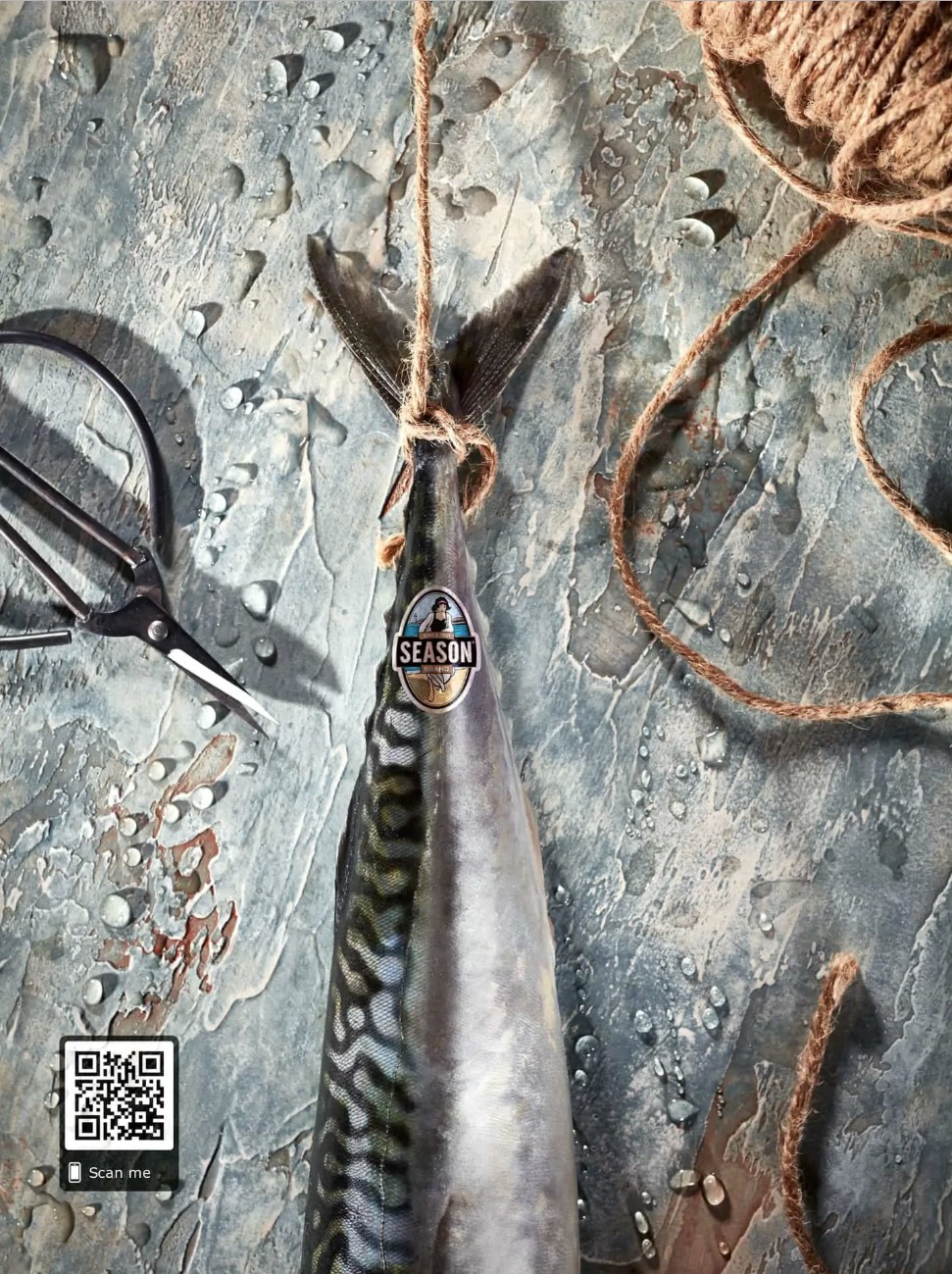 What camera, lenses, and lighting equipment you use often?
We use both a Canon 5DSr and a Sony A7r mark II mostly with Canon TS / E optics (90mm and 45mm) always working tethered.
As lights compartment, we use some Profoto Pro 8 generators with different pro heads, some Multispots, a Zoomspot and many other modifiers based on different needs.
We also have some Einsteins E640s for splash photography shooting.
Two essential tools for me?
A touch of Museum Wax and my old beautiful Graf Strato arms!
Photigy recommended gear page
Today food must appear more genuine and real than it used to be some years ago!
What are the three most important aspects of food photography?
The most important aspect, TODAY, is that food must appear more genuine and real than it used to be some years ago!
The second aspect is that it must also be absolutely inviting and desirable: a pizza should seem freshly baked, even if it has never been cooked, and it's on the set for 3 hours! A burger should not look dry but rather be very juicy and steaming!
Finally, if we talk about editorial photos it is important to tell a story by adding even small details.
What advice would you give for those who want to achieve the level of photography you have? Is it possible to work alone as a photographer without a team in this field?
Generally speaking, Yes, it is possible to work alone!
A team has a great value and allows you to concentrate on your task in the best way and to specialize in photography, leaving the search for the best props or the styling of a dish to other members.
The photographer can focus only on lighting and shooting!
But it also depends on the number of photos that must be taken within a day for the customer… so many photos are hard to do when you work alone!
My advice is to increase cross-cutting knowledge: in food photography, you need to know how to cook, how to process food, how to make it more appetizing but also what are the modern trends today.
You have to know how to cook a sous-vide meat and also know how to reproduce realistic droplets on glass.
It is useful to know how to use a sac à poche and also know how to compose a photograph using the right props and the more appropriate colors.
We think that you must study and read a lot: when you do this you will become a better you!
Good food photography to everyone!