How to Make Photographer's Showreel using iMovie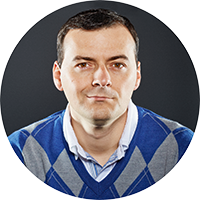 Originally from Romania, Daniel Schweinert is a Director of Photography working and living in Germany since 30 years. He started his career as a technical draftsman and got specialized in mechanical engineering and electronics. At the age of 19, he worked as a 3D and compositing artist for ProSiebenSat.1 Media AG, a German TV broadcasting company. During this period he regained his full passion for vfx, filmmaking and photography.
With great success he is also producing various stock footage clips and photos for stock agencies.
Mastering an array of technical skills, Daniel believes in what he does and is passionate about his work. With meticulous care for precision and small details he got an international reputation among his clients.
We asked Daniel to create a tutorial for Photigy readers, photographers that have portfolio but do not have a video representation of their work.
Every photographer will benefit from a short eye-catching showreel video featuring our best work. Now you can do it in iMovie, a free program that comes with Mac OSX. Enjoy!
Making a Photographer's Showreel using iMovie – Tutorial
Daniel's Example – The Final Result
Daniel is currently working on more advanced course for photographers who wants to learn more about creating videos – for a clients or for a self promotion.
Stay tuned for future announcements!