How to Photograph Silverware in a Studio:
Demonstration, Questions and Answers
One of photographers of Photigy community asked question on how to photograph silverware, and below is a screenshot of the forum post. To read it full, follow this link: Silverware Shot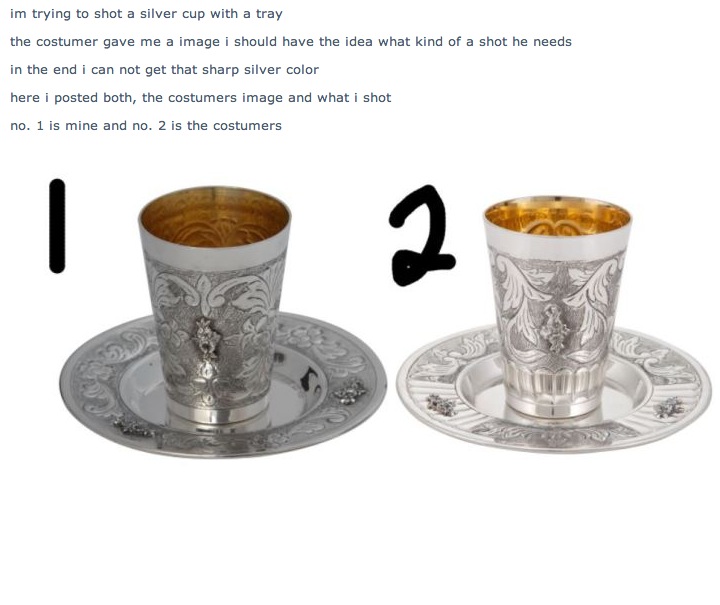 Below are the shots of "silverware" I had done during this quick demo. Notice a different way to show a volume of the product we photograph.
As usual, we use shadows and highlights to create "3D" look and show the shape of the subject.
How to create shape and volume of a glossy subject in product photography: