Transparent Splashes
Stock Images Pack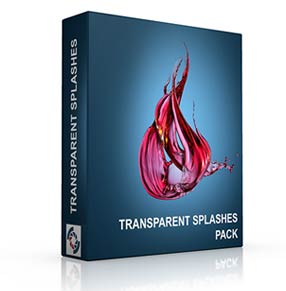 420 images of splashes

High-resolution 42 Mpx Sony uncompressed RAW files

Every image comes with Royalty-Free License
What are the royalty-free images?
Royalty free refers to a type of license that gives you permission to use a stock image in certain ways. Royalty free means you are not required to pay a royalty each time you use an image.
Generally, royalty free images are images that are available under a non-transferable, non-exclusive, perpetual, worldwide, multiple-use sub-license.
Non-transferable – This means the license is valid for the purchaser only. You cannot transfer the royalty free license to anyone else via resale, gifting, etc.
Non-exclusive – Any royalty free image may be used by as many people as license the image. If you require exclusive use of any stock image, you must purchase it under different license terms.
Perpetual – Perpetual means that you can use the image for as long as you wish. There is no time limit associated with usage of a royalty free image (unless otherwise noted by the licensor).
Worldwide – Royalty free allows you to use the image anywhere in the world.
Multiple use – This refers to use of a royalty free image on packaging and other distribution methods. Most royalty free licenses allow an image to be printed/shown up to a certain number of times (250,000 or more in some cases).
Any company that provides royalty free images will have more detailed usage licenses for their RF images.
Restricted Uses for Royalty Free Stock Photos
Restrictions on the use of royalty free images vary in the details, but overall the following uses are standard restrictions:
Large distributions or print runs (numbers differ from stock photo company to stock photo company). An extended license is usually required for large use.
Cannot be resold or redistributed as is, or as used in a design theme, wallpaper, etc. intended for resale
Cannot be shared with other users or placed on a network, intranet, or drive with shared access
Cannot be used on print-on-demand products (t-shirts, mugs, calendars, mouse pads, etc.)
Cannot be sold as prints, posters, or used on greeting cards
Photos with people/models cannot be used in a way that depicts them as endorsing a product or business, or in a way that may be considered offensive
Cannot be used as part of a trademark, design-mark, or logo
Cannot be used for illegal, pornographic, malicious, or defamatory uses
When used for Editorial purposes, the stock photo supplier and artist/photographer must be credited
Cannot be used in unsolicited email marketing campaigns (ie, Spam)
Cannot post the image to be downloaded or accessed separately from its intended application
Other limits are defined by individual stock photo companies
There are often many usage restrictions for royalty free images, but they are in place to protect the rights of the image copyright holder. Be sure to read the Terms of Use for any royalty free image you wish to purchase.
It is also important to know that copyright is NOT transferred with a royalty free license. The copyright remains with the artist or photographer who initially created the image.
Acceptable Uses for Royalty Free Stock Photos
Permitted uses for royalty free images vary slightly from company to company, but the following standard uses are generally permitted.
A royalty free license is fairly flexible, so RF photos can be used for a wide variety of purposes.
Let's begin with a quick refresher of what "royalty free" is. Royalty free is a type of license that grants the stock photo buyer the right to use the photo for various personal or commercial purposes, with no time limit, and without having to pay a royalty for each use.