Using Master Clamp in photo studio:
a new video from Rob Grimm
Grip and support tools are really important in studio photography. See how and why on this video from Rob Grimm
8 Ways For A Photographer To Utilize A Master Clamp
There are many cool and useful tools for a studio photographer, and master clamp one of it. We have been using master clamps for many years, and I think it is a most cost-effective solution to mount virtually anything in a studio.
Rob Grimm, Chicago-based commercial product photographer (check out Rob's portfolio here: robgrimmphoto.com) showing 8 most common ways on how to use master grip clamp in studio: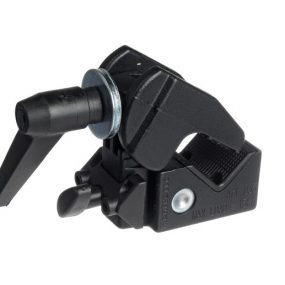 Below is the list of where you can buy most of the items featured in Rob Grimm's video (and few more useful things):
Manfrotto 237HD Heavy-Duty Flex Arm – for Super Clamp
Matthews Minigrip Mounting Kit
Manfrotto 196B-2 Articulated Arm – 2 Sections, With Bracket

Manfrotto 196AB-2 Articulated Arm – 2 Sections, Without Camera Bracket
Sachtler 1020 Sky Hook – Adjustable Mounting Clamp, 2 Mounts, Stud, 1/4-20