Introduction
We've worked with continuous light. We've worked with strobes. It's time we blend the two and create an epic infernal image. I'm talking about working with strobes and fire! In this post, we're going to take a look behind the scenes of a product shot that involves using fire. In this shoot we'll be working with strobes in conjunction with the flames.
For this we have fun blending techniques to achieve the desired result and we'll talk a bit about the logic used in selecting our settings.
So, let's get on with it.
The Final Image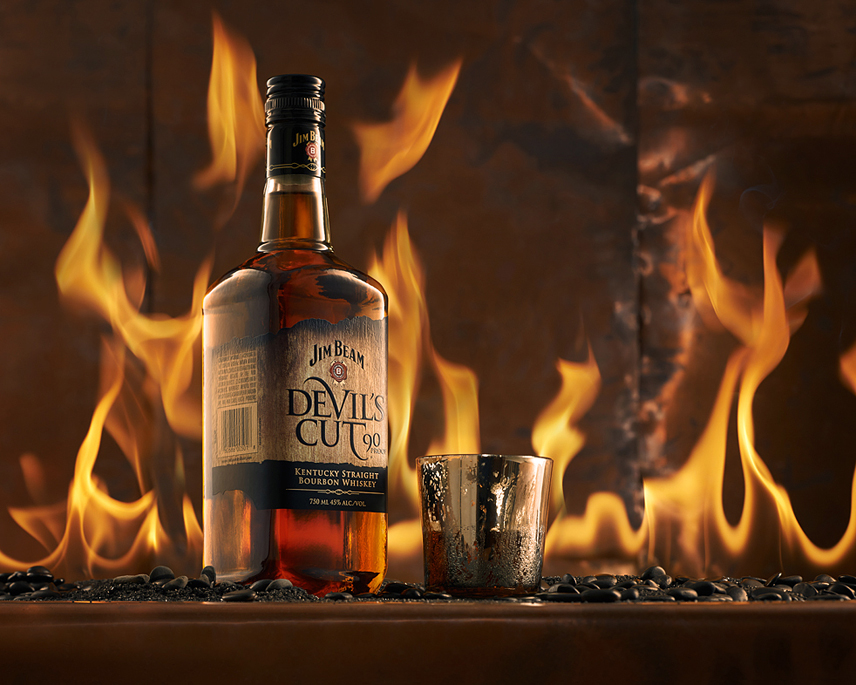 Jim Beam Devil's Cut "Inferno" – Joshua Geiger
Coming Up with a Concept: Video
The first part of creating any cool image is to create a cool concept. Without a concept, your flying blind and not only could you miss a really cool idea, a lot of time can be wasted figuring it out during the shoot.