Commercial Product Photography Behind The Scene:
The Making of Dove Splash image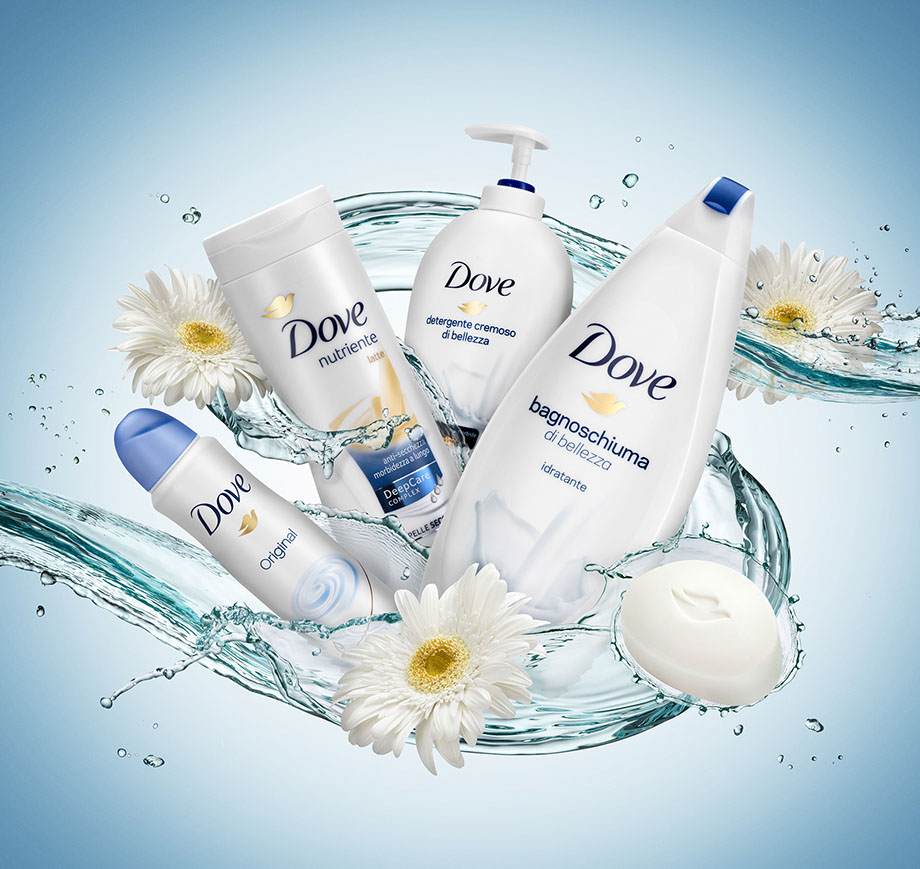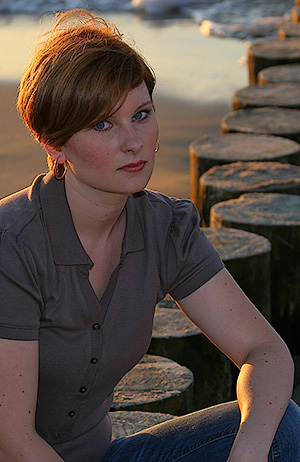 About Maja
Maja is a member of Photigy Pro Club, and a student of various courses from our e-store.
Maja is actively participating Photigy activities and won first places on photo challenges and contests on Studio Basics and Pro Club.
First of all, I would like say that it is a great honor to share my experience on this site. Thank to Alex, Maxim and all Photigy, for this great opportunity.
My name is Maja Galezowska, I am Polish but I live in Italy. My story with photography is a bit particular, and I think I can say that everything has begun when I found Photigy.
In the past, I worked mainly as a graphic designer, but most of my work was limited to layout the catalogs. For this reason, sometimes I did the simple shots of products on a white background (in the light tent 😉 ). Photography wasn't my passion, but I had the basics – I learned to use the analog SLR and developing film and prints even at art school, where we had classes in photography, but nothing was pushing me over.
Until the day when an acquaintance (the owner of a graphic design agency) is urgently needed photos of some jewelry and asked me to try, because the photographer that usually does it, couldn't.
I started searching the internet for some advice to do my best and I found the video of Alex that led me to Photigy.
From that moment, everything changed. I'm really passionate and I tried to learn as much as possible, devoting all the time I could to product photography. I also started collaborating with the studio, which that day asked me to try.
Two years have passed and soon I'm going to try to turn this passion in to my main job.
All thanks to Photigy! Cross your fingers for me! 🙂
Commercial Product Photography: The Making of Dove Splash
The Final Image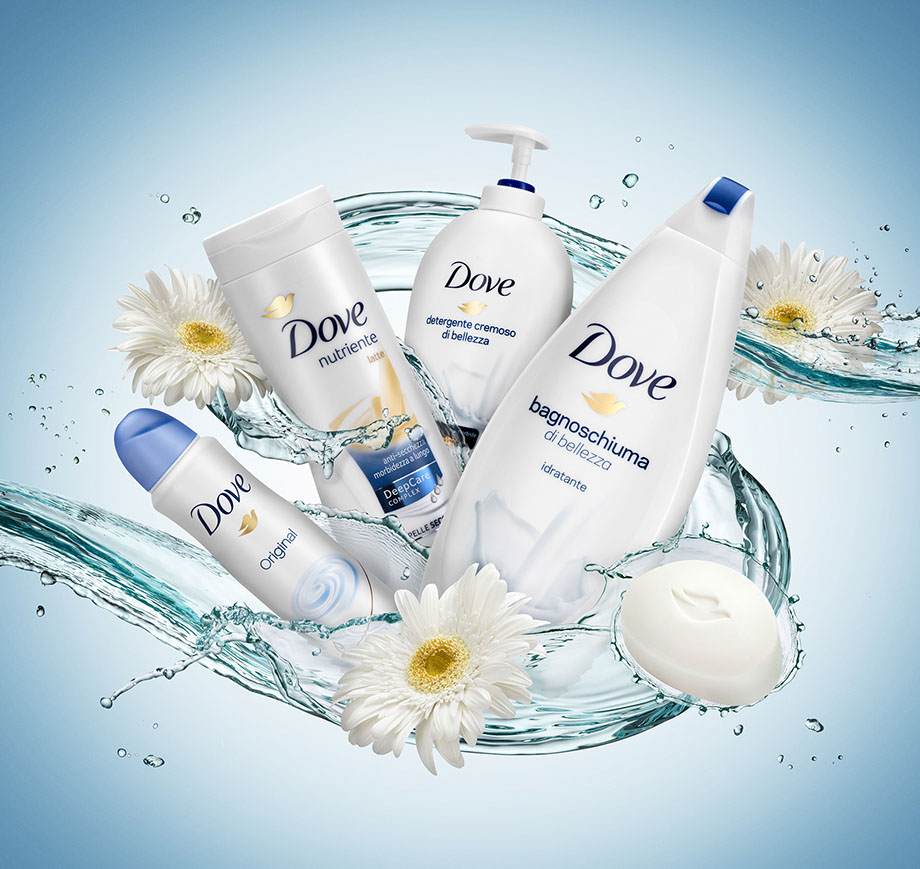 I made this picture for a Studio Basics challenge, for which it was requested a stylized composition of cosmetics. The requested photo was static, but having all pieces needed and having just bought the Splash Package from Alex, I decided to make also a dynamic version.
I decided to shoot the subjects separately. This allowed me to have more control of lights and reflections and flexibility during editing. However, choosing this way I had in mind, that after I have to be very careful to apply convincing shadows in areas where two subjects overlap.
I shot directly in the positions (or almost) that I had planned for each object. Where I was not sure if into the final composition some piece will be better on the right or on the left, I made several shots in different positions and from different angles.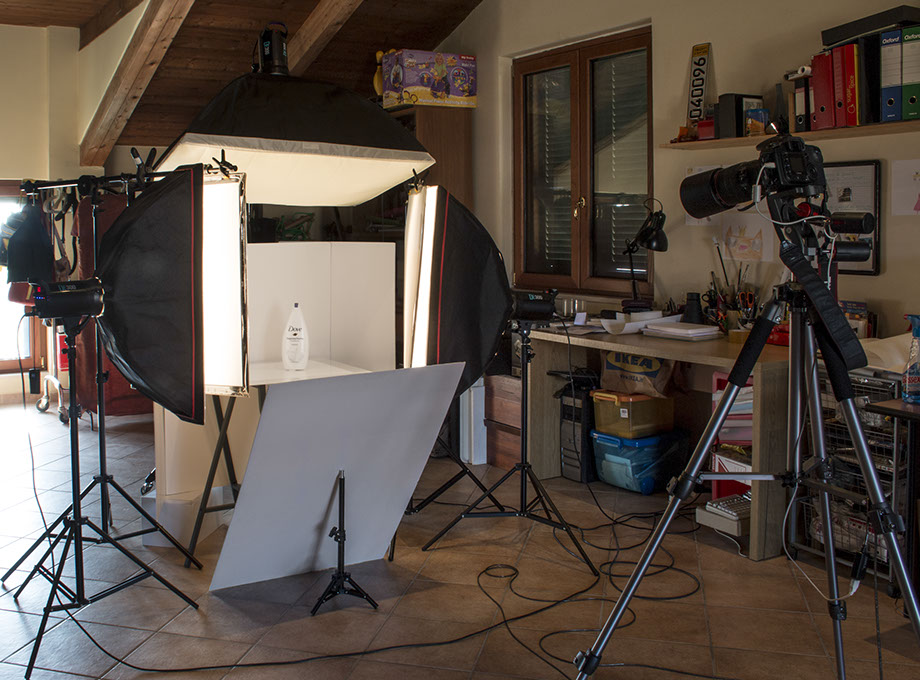 Settings are very simple: 2 strip softboxes on both sides, in front of them two light modifiers made of savage translum plastic to soften the light even more. One large softbox above. In front I positioned the reflector (white cardboard). I placed it tilted on the angle to reflect the light toward the front of the object to eliminate the shadows on the front part of the object.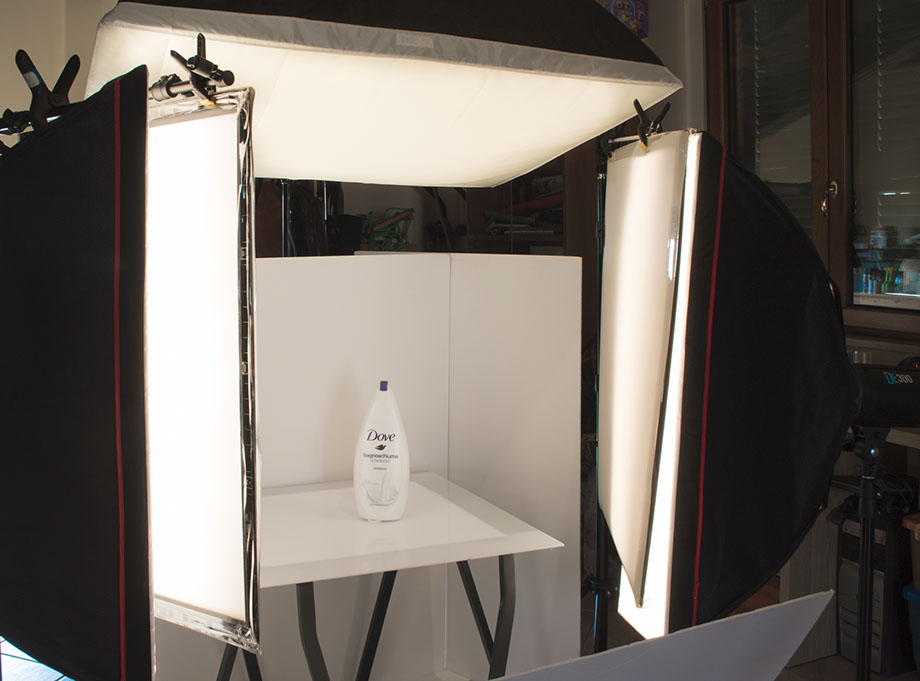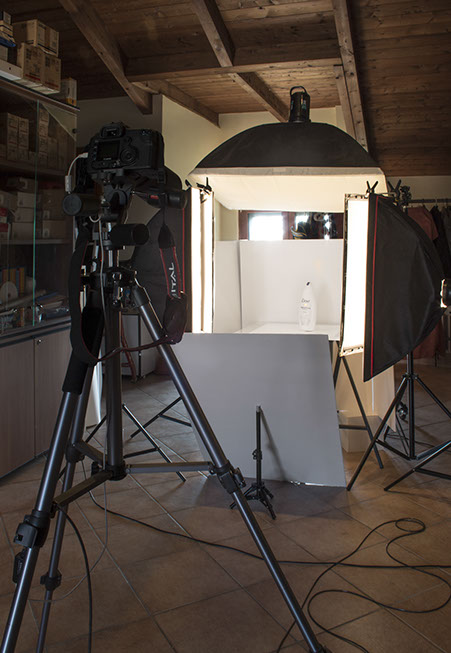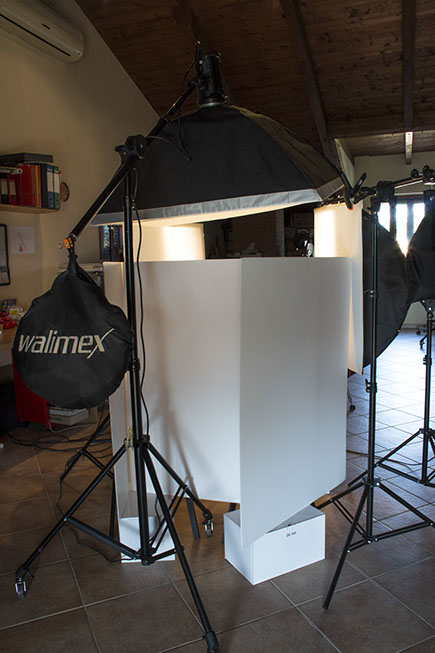 I used the same lighting setup for all objects, to ensure a consistent lighting. Sometimes it was necessary to use a reflector here or there, to illuminate details or correct reflections on shiny logo.
I photographed flowers with the same light settings. I hung flower and locked the stalk so it doesn't turn around. I used a heavy tape dispenser, a little professional solution, but it worked well 😉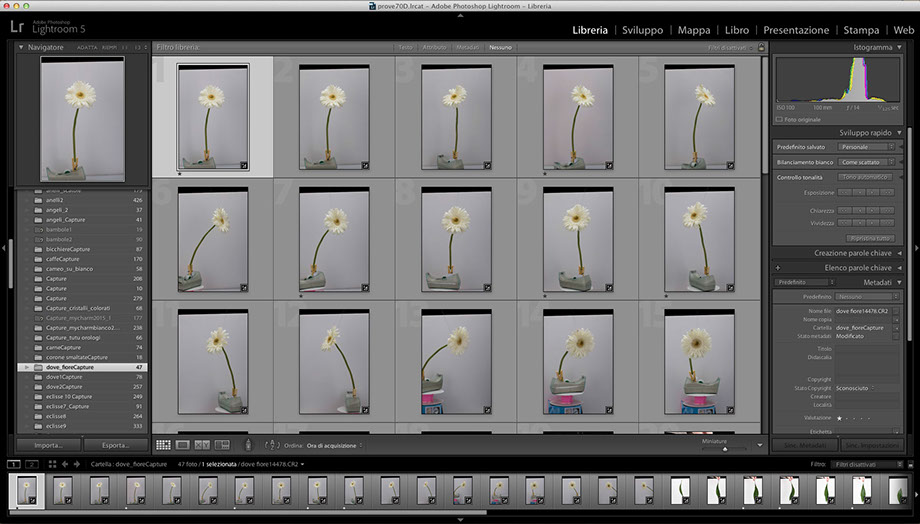 Part Two. Post-Production
After making all the shots, I did fast correction in Lightroom. I decided to leave the objects slightly underexposed, to be able to make more adjustments in Photoshop. Sometimes I needed to lower the exposure to take logo better, which on certain packaging are very shiny.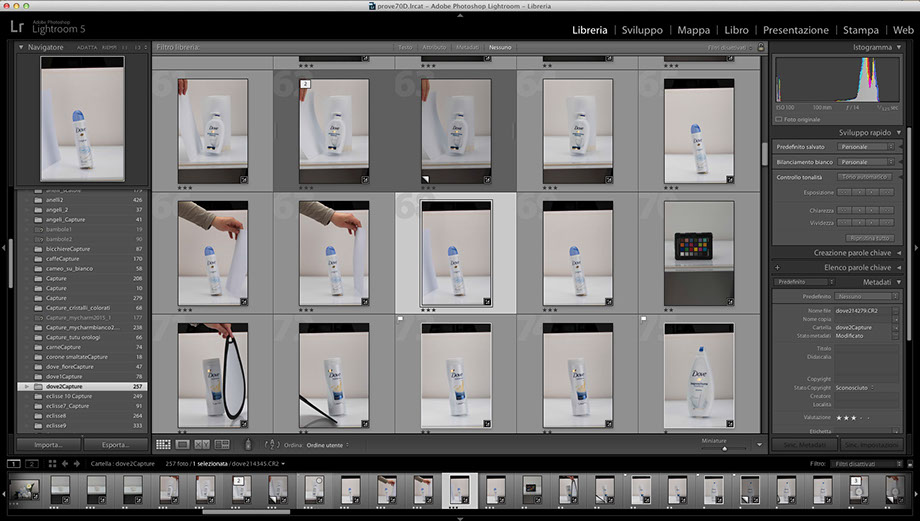 Once exported the psd files, I opened the Bridge and I chose which shots I want to use. Sometimes it was necessary to compose two or more shots of an object, in this case I have uploaded the files to the levels in Ps and I have masked the parts that I did not need, thus obtaining a complete image of an object.
Later I clip out the objects and I made the first trim, still fairly Approximate.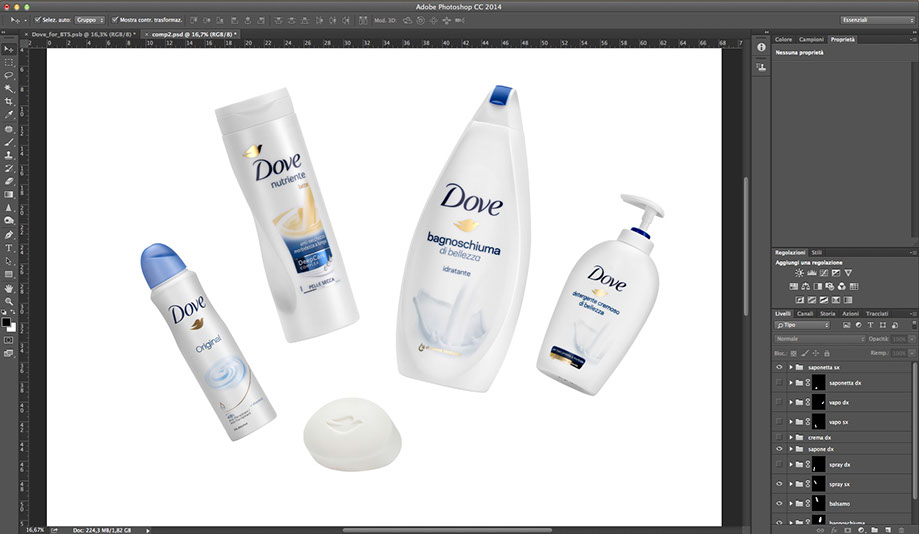 Now the fun part! Creating the final image
I have to create the background. I choose a light blue. After I change the color in white and do a single click with a very large and soft brush on separate layer, creating a white spot. I update its size and transparency.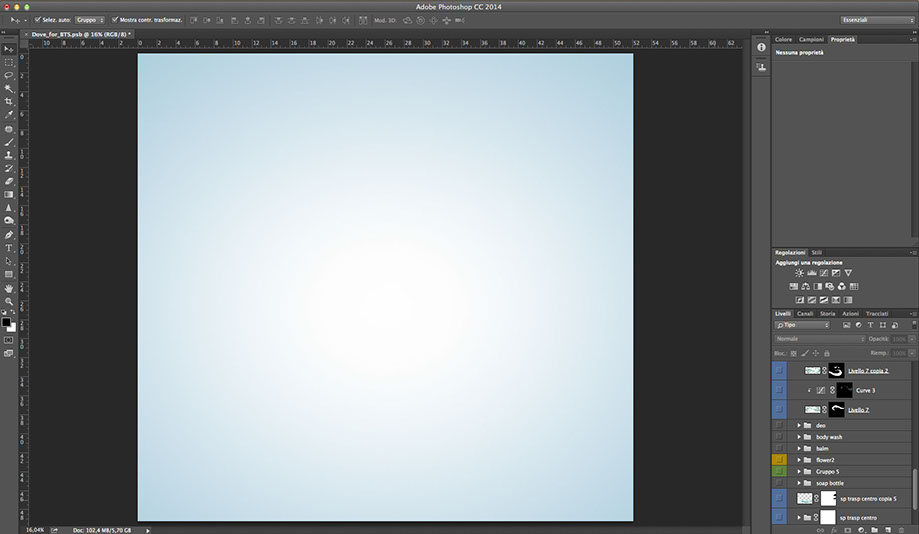 I moved all the items (bottles of cosmetics) into my new file and started to place them together, trying to create a balanced composition. I have not chosen and imported the splash yet, but having quite clear ideas about how they were placed, nothing prevented me to focus first on the cosmetics.
I'm going to edit each item, clean the dust and blemishes, add the correct levels and desaturate the white parts, to avoid any risk of color dominance.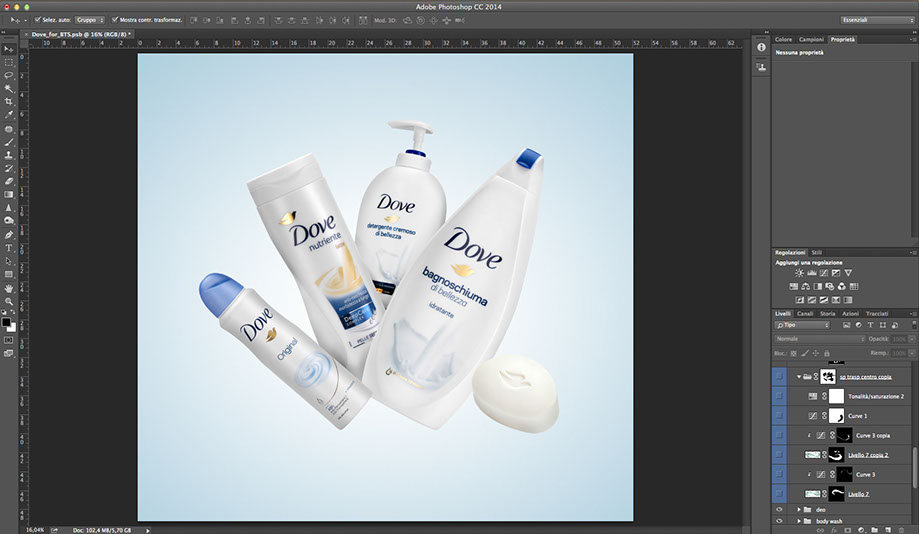 After I chose the splash from the package purchased on Photigy, I exported the selected files and decided which ones to use. I clip them out. Subsequently, using the Puppet warp tool, I modified their shape to create a kind of two vortices, which create the letter S. After having given a right line, it was necessary to adjust the shape with liquefy filter.