Food Photography Tutorial: workflow of the real shot
This was a 4 hour long session where we started with a very vague idea of what we wanted and how the shot would appear in the end. Everything was developed on the fly, while shooting. The idea behind this tutorial was to show you a real shooting process in our studio, when it goes creatively, without strict requirements as to how the end result should appear. We experimented with composition and spent a lot of time trying things around.
This is not something I do often, but from time to time I do "free format" shots like this to let new ides and techniques develop in our brains.
The outcome from the photo-session: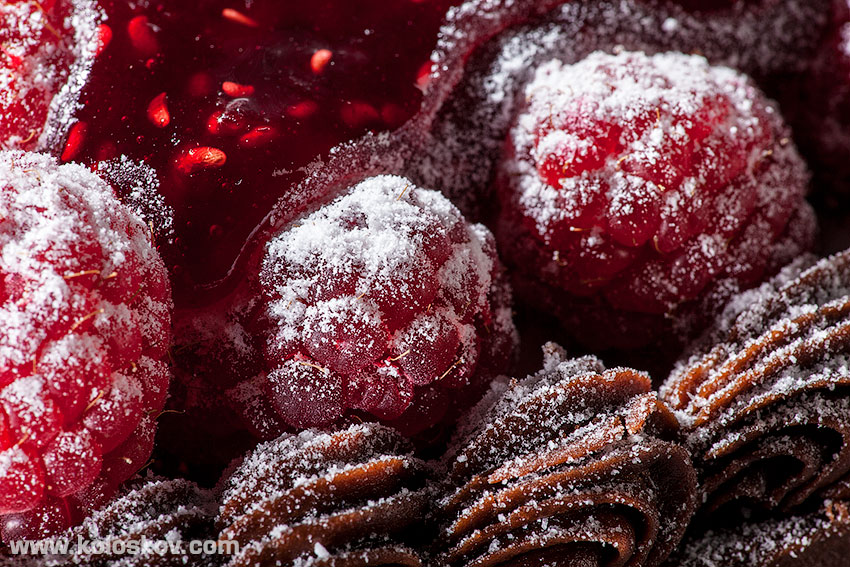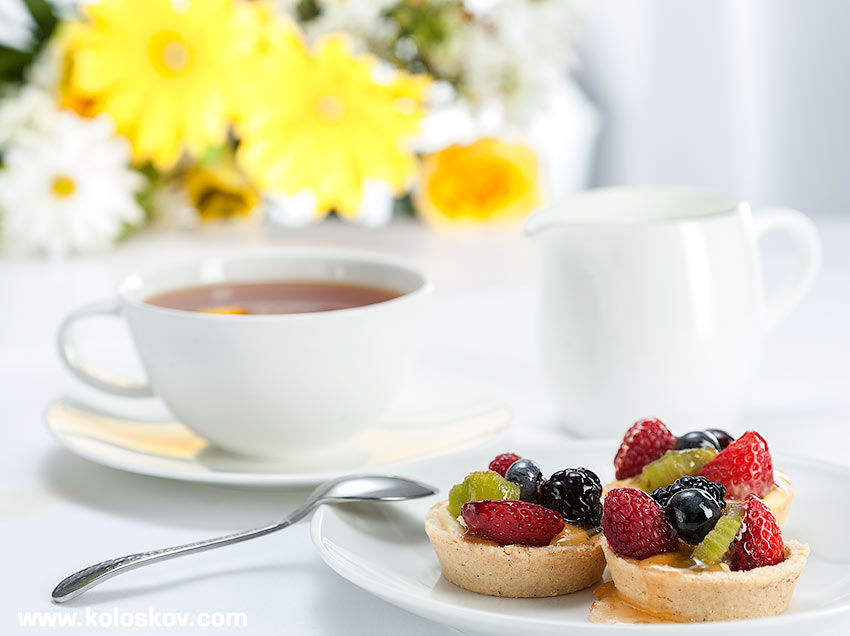 Below is a recorded video (over an hour) of this product photography tutorial, and will guide you through each step of creating this image. I also explain what kind of light modifiers can be used to achieve this look in product shots.
Food Photography Tutorial Videos (2 parts, 1.5 hours total)
I split the video into two parts for your convenience.
Conclusion:
The most critical part of the food shot is not the camera or lighting, but styling. Whenever you'll be doing a commercial food photography assignment, always hire (or make sure the client has their own) stylist.
The lighting for food is relatively simple, as usually there are no glossy parts in the shot. Follow these "rules" (hate that word) and you'll be fine:
Shallow DOF, focus on most dramatic details of the composition

Use lots of light on a background (if it is a sunny day:-), hair light on the food. Do not make things tool look flat by putting large diffused light sources in front of the food, next to the camera.
Prefer to use spotlights pointed on the food, add reflectors where shadows need to be softened.
Hire a professional stylist to prop the shot (or make sure the client has their own)
In the Gearbox

Camera: Cambo D Ultima
Lens: Schneider Summar 120mm F4.0 macro
Digital back: Phase One P25+
Lighting: Paul C Buff E640 monolights, color mode
Software: Capture One Pro
1.500 sec at various F