About the Introduction to CGI course
In this fun course, learn the basics of modeling and rendering with the very user-friendly software from Maxon, Cinema 4D. This software is not only powerful but also available on both Windows and Mac platforms.
This Introduction to CGI course is for you, if you …
… Have never worked with 3D software.
… Are a photographer who want a taste of the fun world of CGI.
… Love learning new tools and technologies.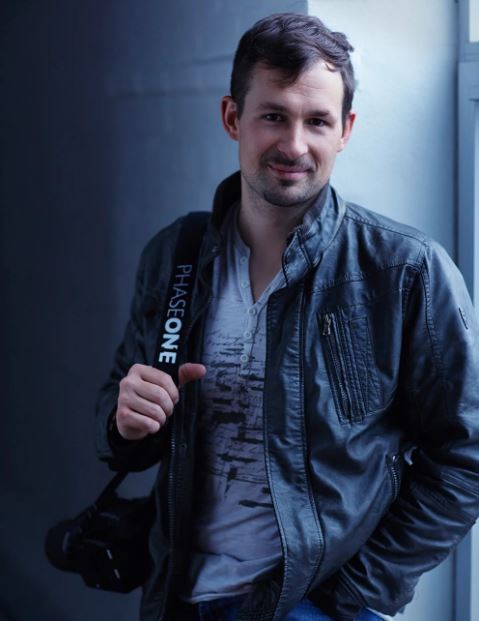 I've mixed it up over the years – having studied various fields from Cell Biology, to Computer Science; I've always been involved with art and photography but had a technical side which helps me today manage my studio. Having rarely taken the easy path in life, I believe obstacles present challenges to build on and promote quick learning. If I had to compare myself to a composer, I would choose Beethoven; things might not always come easily, and I believe my emotional nature comes through my photography with its dramatic counterpoint of light and dark images.
Today, after now 12 years as a luxury photographer, I work with great staff serving amazing clients around the world. In photography I love trying new things, always trying to improve my techniques – something can always be made better, more efficient – the product should always look its best.
If you need some powerful images, don't hesitate to contact me, it will be a pleasure to speak with you by email or phone.
Introduction to CGI Course Breakdown
Total Running Time: 2+ hours
Level: Beginner
Part 01 - What is CGI and what can it do? 5 min
What's the current state of CGI in advertising today? What is it all about? What can I create? Some real world examples.
Part 02 - What is Cinema 4D? - 3 min
A introduction to Maxon's Cinema 4D – a 3D modeling tool available for both Mac & PC.
Part 03 - Intro to the Cinema 4D workspace & the basics of building 3D objects - 36 min
You will learn about the user interface and some basic modelling ideas that you need to grasp in order to complete this course.
Part 04 - Modelling the Revlon lip gloss product - 21 min
With some basic tools at your disposal, you will now get your hands dirty modelling your first real world object, a Revlon Lip gloss product.
Part 05 - Finding & creating the Revlon logos into vector graphics - 8 min
With the basic model ready, you need to find yourself a logo and bring it from a flat bitmap to a vector type graphic using Illustrator. If you do not have the software, Vadim has provided the ready files for import into Cinema 4D.
Part 06 - Importing, building & applying the Revlon logo in Cinema 4D - 12 min
Now that you have your logo in a 2D vector shape, it's time to bring it life in the 3D world and apply it to your model.
Part 07 - Creating the materials - 6 min
There's nothing attractive with a naked model – so let's dress her up with some materials adding some realism to your scene.
Part 08 - Lighting your virtual studio - 12 min
Fully dressed, your Revlon product is ready to take the stage. You'll see how lights are added to bring out some life into the product.
Part 09 - Setting up your camera & making final adjustments - 11 min
Next up is adding a camera to the scene. Figure out the focal length for the desired perspective and make some tweaks with lighting to improve the image impact.
Part 10 - Rendering your final scene - 6 min
Time to put this all together and let the computer do some work, but before that, you need to learn some basics about what is rendering and how to set things up.
Part 11 - Final touches in Photoshop - 8 min
Let's wrap things up with a touch of Photoshop to bring out some contrasts, saturations and more.
Bonus 1 - A quick look at modelling with splines and generators - 31 min
Learn to create simple objects such as 3D text, curtains, vases/bottles, and odd shaped items that combine various shapes.
Bonus 2 - Emitters
 - 12 min
This second bonus gives you a glimpse at the power of particle dynamics. See how to create gravity, colliding balls onto various surfaces coming from an emitter.
Sign up for the Introduction to CGI course
REVIEWS
See what other people have to say about their learning experience.
Use Code "BACK2SCHOOL"
and get 50% OFF
Register FREE for this online workshop with Alex Koloskov and Artem Pissarevskiy