This course is for you, if you …
… have a basic interest in 3D visualization and would like to be able to create high-end images using 3D software.
… have experience in 3D but have no experience in studio lighting and photography. I explain how to set up the lighting to mimic a real studio environment.
Register for
Photorealistic Jewelry Visualization in 3DS Max. 
Get Unlimited Access & Downloads.
After taking the course, you'll be able to create these images:
Total Running Time: 1 hour 45 minutes 
Level: Advanced
Lesson 1: Introduction - 3 min
Introduction to the course.
Lesson 2: 3D Visualization - Part 1 - 20 min
There are a few topics covered in this part in detail: how to create proper light for jewelry products, what is the easiest way to get great effects on metal and diamond materials, and so on.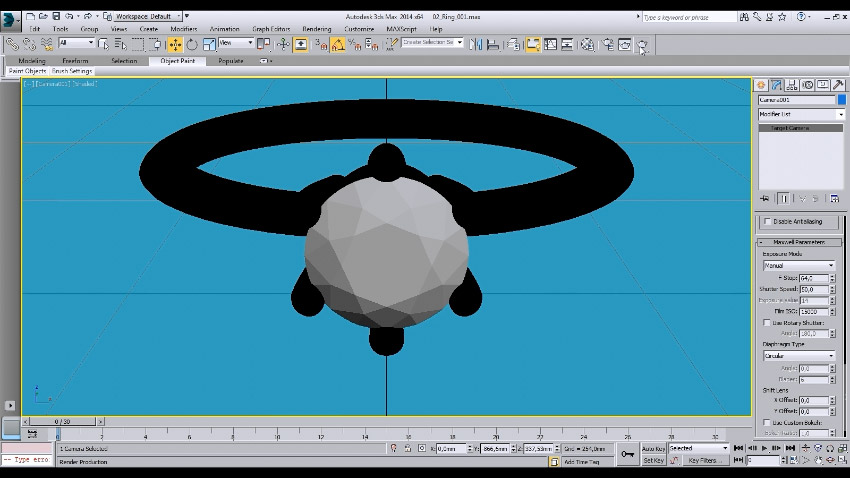 Lesson 3: 3D Visualization - Part 2 - 21 min
I go through all scenes and show you how to create the same materials and lighting I used in every scene. After completing this part, you'll be able to replicate all six of the scenes I created during the course.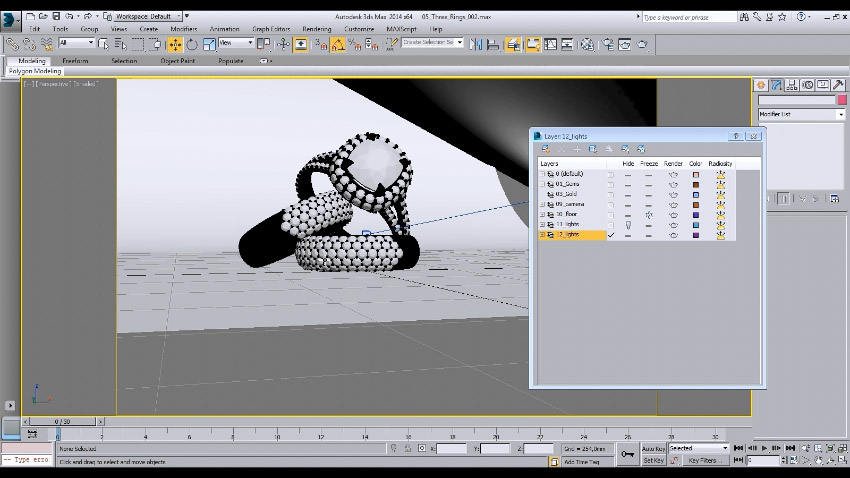 Lesson 4: Saving Images from MXI Files - 17 min
Saving images from MXI files. I explain how I choose the final settings for the images and the last tweaks before images go to retouching.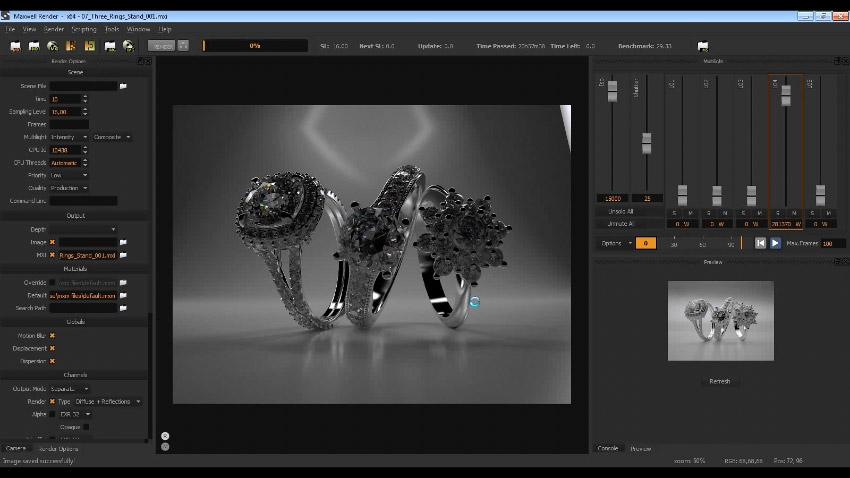 Lesson 5: Post-Production - 42 min
Composing and retouching of the images in Photoshop. The final step before they can be considered images with high commercial value.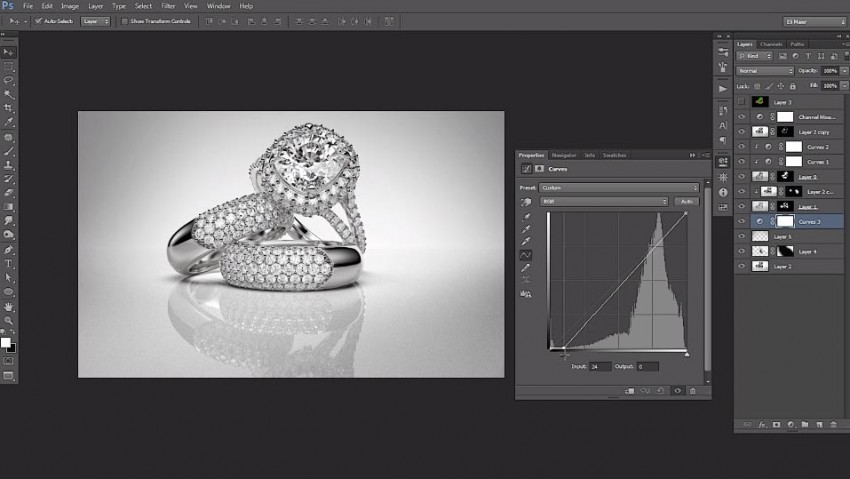 FAQs
Are the 3D models provided with this course for my own practice?
Yes, you'll be provided with models for your own practice. Note that due to usage rights license agreement we can't distribute the same 3D models that we bought from Turbosquid.com, but we have 6 great ring models available free of charge to all course students.
Is there a way to ask the instructor questions? To show my own work and get feedback?
Yes, you can ask the instructor questions and get feedback on your own work. We have a support forum for this course where you can ask questions and get answers and feedback from your instructor.
About the course instructor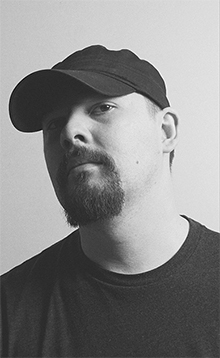 Ilya Plotnikov
Ilya has grown from an in-house photographer to the founder of one of the top Russian photography, CGI, and creative retouching studios – Doberman Studio.
Along with his team, he managed to build a studio that helps to keep the Russian advertising industry at the highest possible level.
Ilya has been chosen by Luerzer's Archive as one of the best ad photographers in the world for two years in a row.
He works for major worldwide ad agencies such as McCann, BBDO, DDB, etc., and such famous companies as Coca-Cola, Pepsi, Bud, Nestle, Unilever, and many others. His works are featured in l'Officiel, InStyle, and Forbes.
REVIEWS
See what other people have to say about their learning experience.