Sony Nex 7,
First Impressions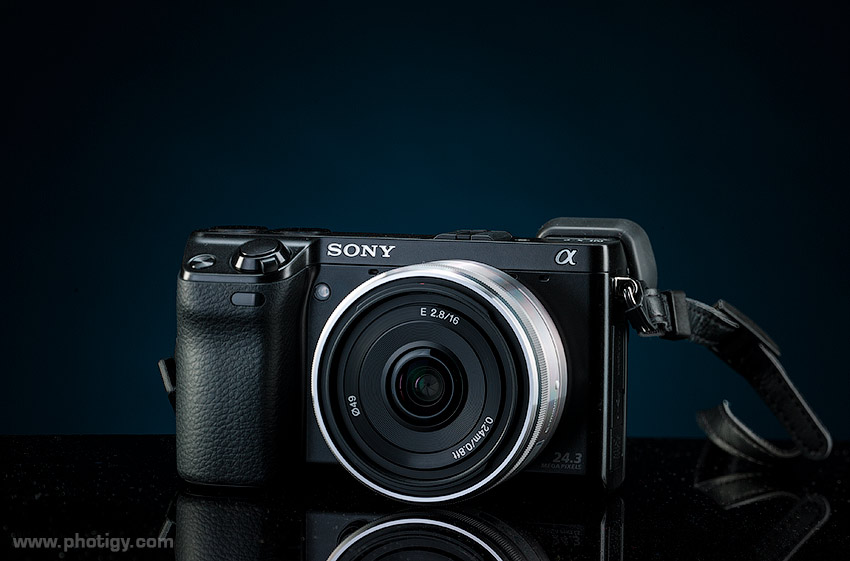 After almost a month playing with the Canon M (in-dept review is coming soon), I betrayed the Canon brand and bought a Sony Nex 7 a few days before the New Year:
The next day it arrived and I made a sexy studio portrait of our new toy camera: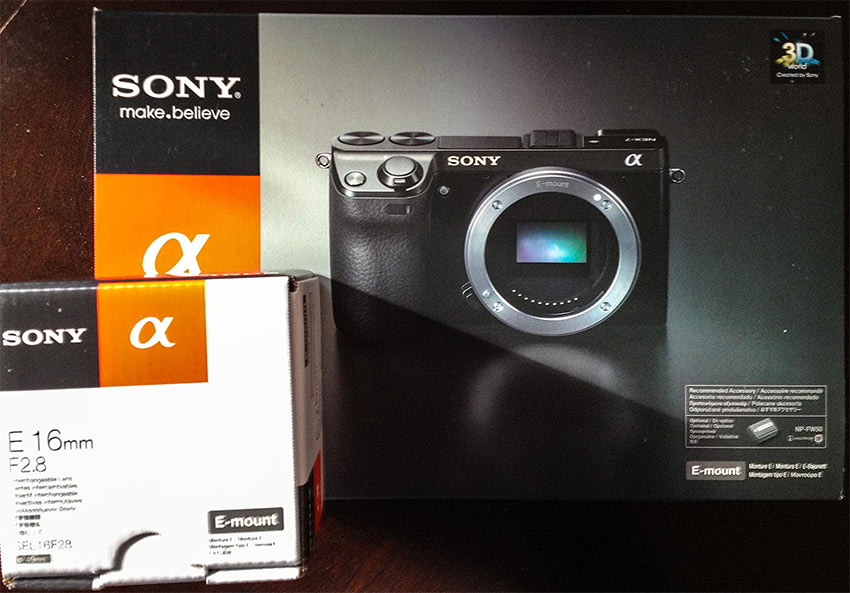 Sony was my first digital camera (it was 6Mpx silver Cybershot with a huge flipping up and down lens), and it was not love at first sight: I did not like it much, after the Canon Elan 7 (film camera) I had.
Canon still is my primary studio camera, but we desperately needed something little for my wife and me to carry with us all the time. The Canon M failed to fit this niche, and I can tell you now after about a week with the Nex 7, I love it.
I never buy cameras with shit kit lenses, and now we have 16mm F 2.8 and 30mm F3.5 macro (arrived yesterday) lenses. 16mm will go back to BHphotovideo.com, as we have pre-ordered the 16-50mm F3.5-5.6 OSS newcomer and there is no reason to keep both.
The camera is amazing: super fast focus, clever modes, and it looks nice. A cool orange leather case is on the way and we also bought hot shoe adapter which already proved to work with studio strobes and wireless transmitters.
First shots with 16mm lens on Sony Nex 7:
The Sony Nex 7 has a HDR mode (3 shots with up to 6Ev Dr), and while it still can't match the quality and creativity of photoshop-made HDRs, it does a decent job of extending dynamic range of the shot. Below is a before and after of a single and HDR shot made by Sony Nex7: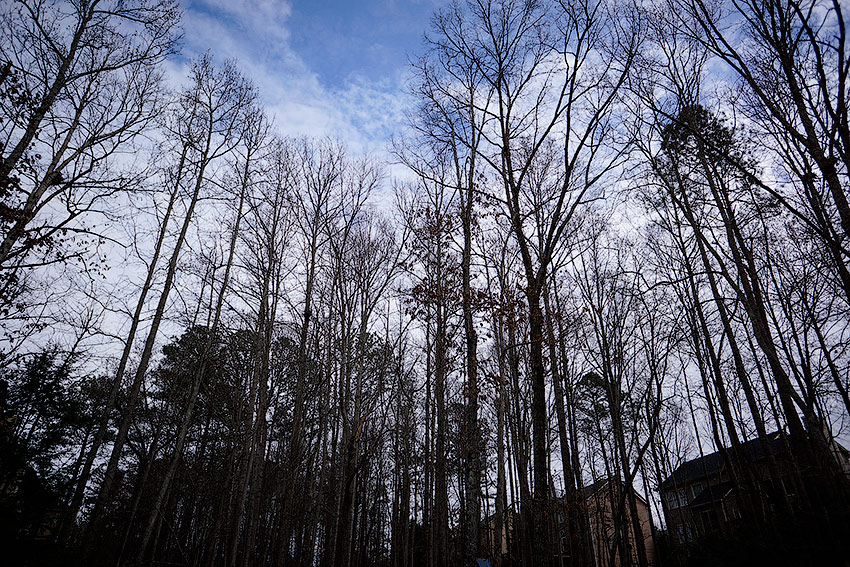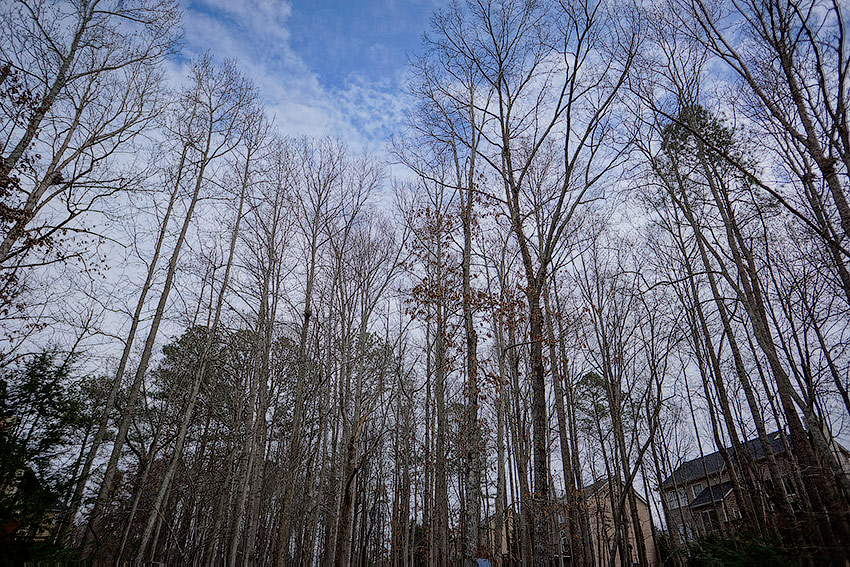 Yesterday I got some shots with 30mm F3.5 macro (true macro, 1:1) lens:
I took the camera with me to a nearest store and snapped some shots. F4.0 (except the bubbles one, those were studio shots). DOF is super shallow, bokeh is nice:-)
I found the Sony Nex 7 is a much more mature mirrorless camera compared to the Canon M which I am writing a test review of right now. The only thing I'd like to improve is the noise levels at higher ISOs, but considering the high pixel density (24Mpx on a crop size sensor) it is probably as good as it possibly could be.
The next round will be in-studio testing. But only after Canon M v.s Canon 7D review is ready.
All the best!