Studio Lighting and Natural Sunlight in 3DS Max (CGI & Post-Production)
Become a master in CGI. Everything you need to know is in this course, brought to you by Ilya Plotnikov.
In this course you will learn how to create natural-looking light and sunlight in CGI using 3DS Max. One of my favorite writers, Scott Adams said: "every additional skill doubles your odds for success". There are three of them I'm going to cover over the next two and a half hours: 3D modeling, visualization, post-production. There's not much modeling, because I don't want you to stuck with the least interesting job.
I focused on 3D visualization which is mostly about lighting than anything else and post-production which most of the times can turn even average image into a great one..
This course is for you, if you …
… You want to impress everyone around including yourself with your new set of skills after just a couple of evenings.
… Were ever wondered how it's possible to create realistic images out of nothing.
… Want to tremendously increase odds of your success in the advertising industry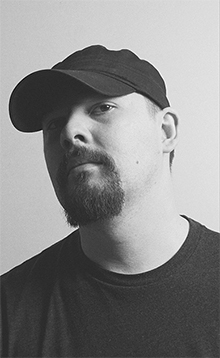 Ilya has grown from an in-house photographer to the founder of one of the top Russian photography, CGI, and creative retouching studios – Plotnikov Photography.
Along with his team, he managed to build a studio that helps to keep Russian advertising industry on the highest possible level.
Ilya has been chosen by Luerzer's Archive as one of the best ad photographers in the world for two years in a row.
He works for major worldwide ad agencies such as McCann, BBDO, DDB, etc., and such famous companies as Coca-Cola, Pepsi, Bud, Nestle, Unilever, and many others. His works are featured in l'Officiel, InStyle, and Forbes.
At the end of the Studio Lighting and Natural Sunlight course, you'll be able to create images like these:
Course Breakdown
Total Running Time: 2+ hours
Level: Advanced
Shutterstock - 8 min
So called micro stocks is great place to find cheap but nice images or maybe just references for your projects. That's where from this project begins..
Modeling - 17 min
It's pretty often when complicated models could be easily built if you know the right way of doing it. From this part you'll learn how to create models of a golf ball, tee and grass in just a few minutes.
Materials - 8 min
Good materials is 50% of a great result. Let's now cover models with them.
Scene 1 - 24 min
Lighting is the other 50% and in this part you'll see how to imitate studio lighting in order to be able to compose render with photography.
Scene I - MXI - 7 min
The chapter where the rendered image becomes a part of the whole picture in Photoshop.
Scene II - 12 min
New lighting scheme for the pure CGI picture with no composing.
Scene II - MXI - 4 min
Saving images with slightly different brightness.
Post Production - 20 min
Post production process of the second image. Final touches before the image could be considered done.
Scene III - Sunlight Imitation - 16 min
CNow the real magic happens. Imitation of natural sunlight is a big deal and a huge part of CGI in the advertising industry.
Scene III - MXI - 3 min
A few more minutes of saving images before the post-production.
Scene III - Post Production - 22 min
Final and probably most important part of the project. Everybody can see when the rendered object doesn't seem realistic and when it does but only a few have certain skills to actually make the difference.
Sign up for the course Studio Lighting and Natural Sunlight
REVIEWS
See what other people have to say about their learning experience.
Use Code "BACK2SCHOOL"
and get 50% OFF
Register FREE for this online workshop with Alex Koloskov and Artem Pissarevskiy