Secrets behind the post-production you didn't know:
the making of a Half of Cup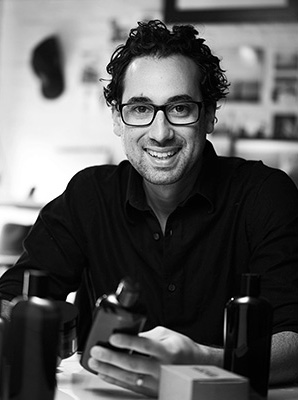 David Butler is a Commercial Product & Still Life Photographer and Digital Artist specializing in high-end luxury products and other forms of natural still life.

He collaborates with professional brands and creative leaders to craft images that showcase their vision and their product in all forms of print and digital media. Clients include Bose, Converse, Timberland, Brickell, CenturyLink, Staples, Decada, Bissell Brothers and many more.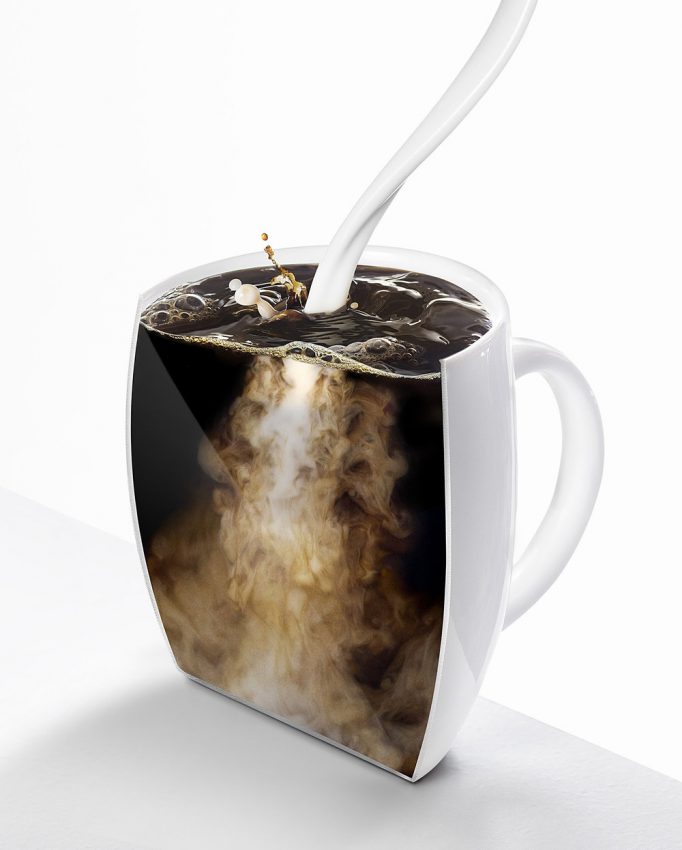 David says, "The idea behind this shot was to create a high-key visual that shows the motion and swirling design of the cream mixing with the coffee. As you will see in the video, I photographed everything in pieces, then composited them together in post."
"Essentially, I photographed the cup, then the coffee pouring in for the motion on the surface, followed by the cream pouring in to capture the stream and the interaction on the surface. I then repeated the whole capture process the same way, only using a square clear acrylic container. This allowed me to capture the squared off inside of the coffee and swirling cream, as well as the top bubbly surface edge line.", David said.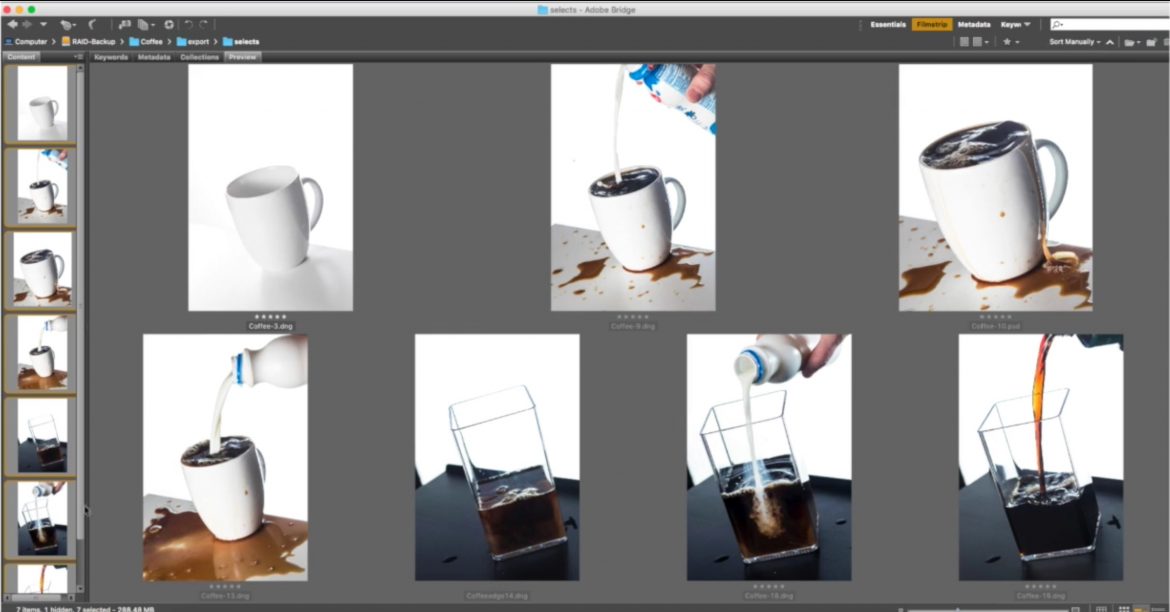 As you can see, David captured different elements separately to put everything together in post. At first image you can see an empty clear cup which will be used as a base.
The next three images represent different variations of stream and top part of the cup.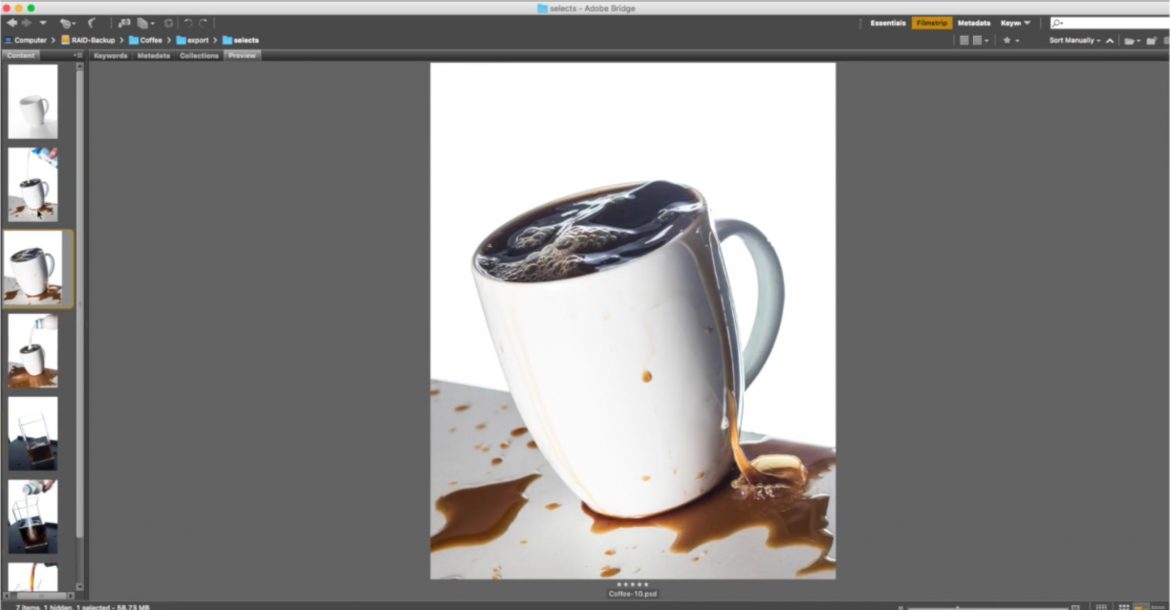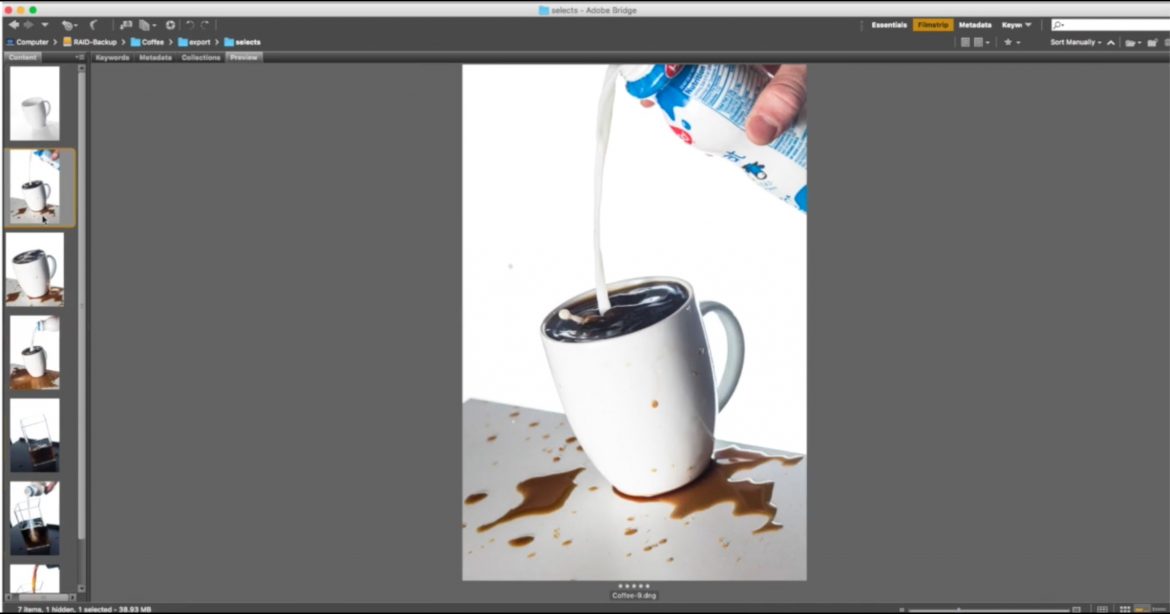 Clear glass allowed David to shoot inner parts for a future composition.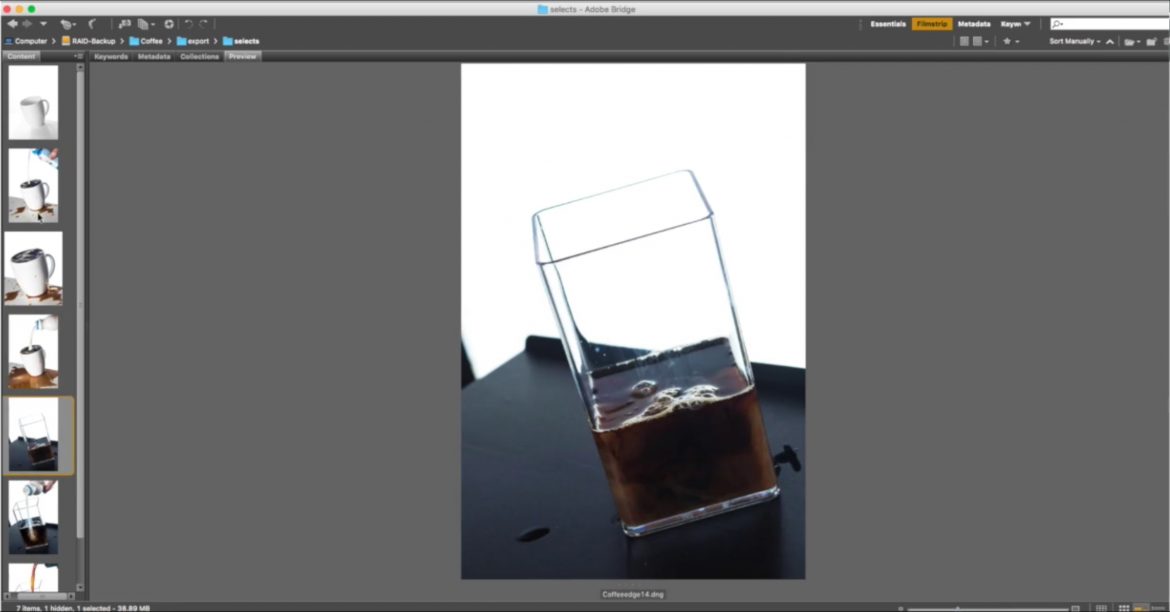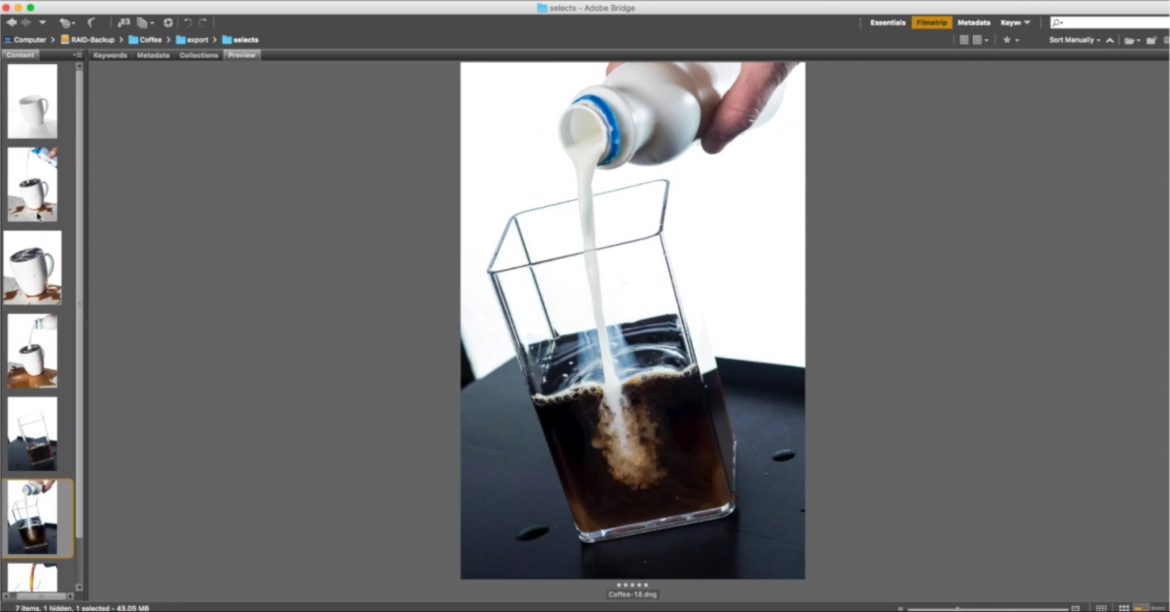 Here you can see how David masked front side of the cup (notice that mask was applied to the group of layers, which contains retouched clear cup). Also background and inside part of the cup was added underneath.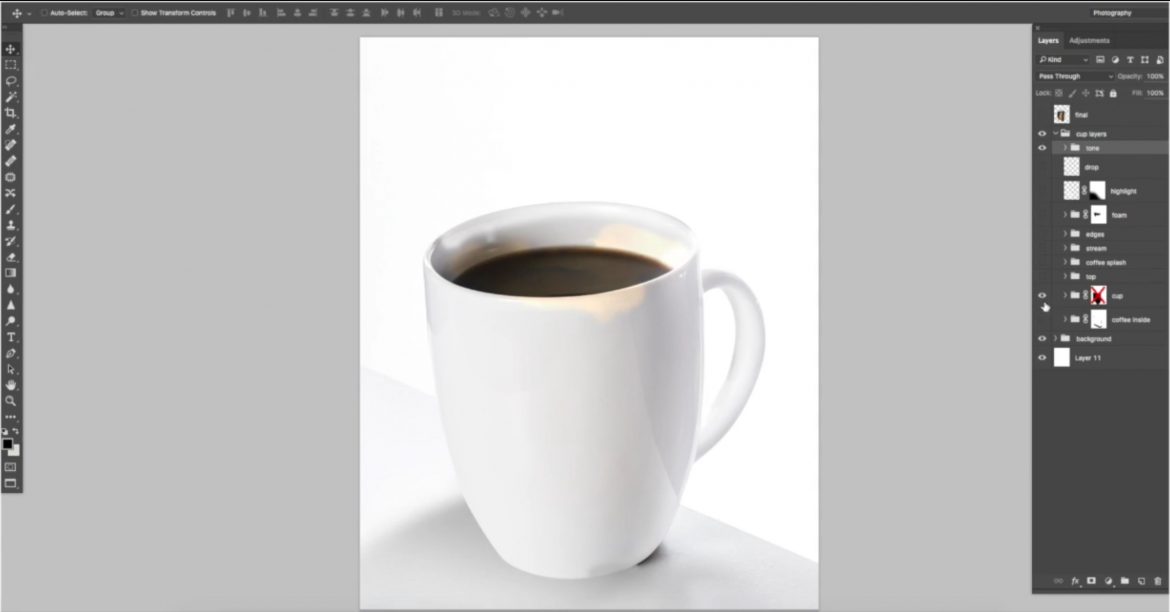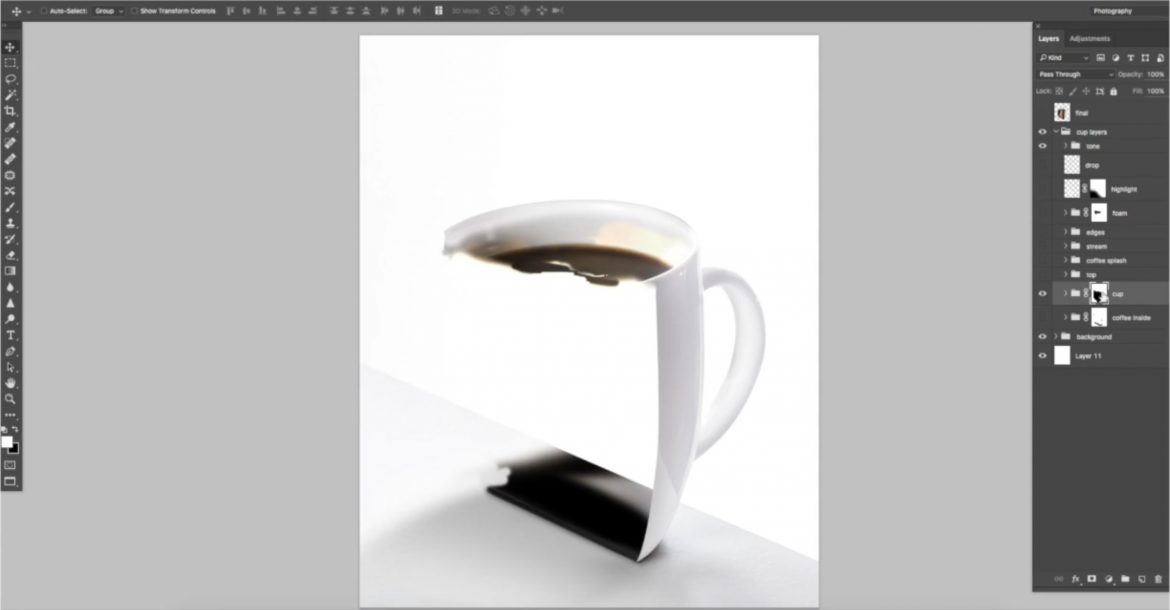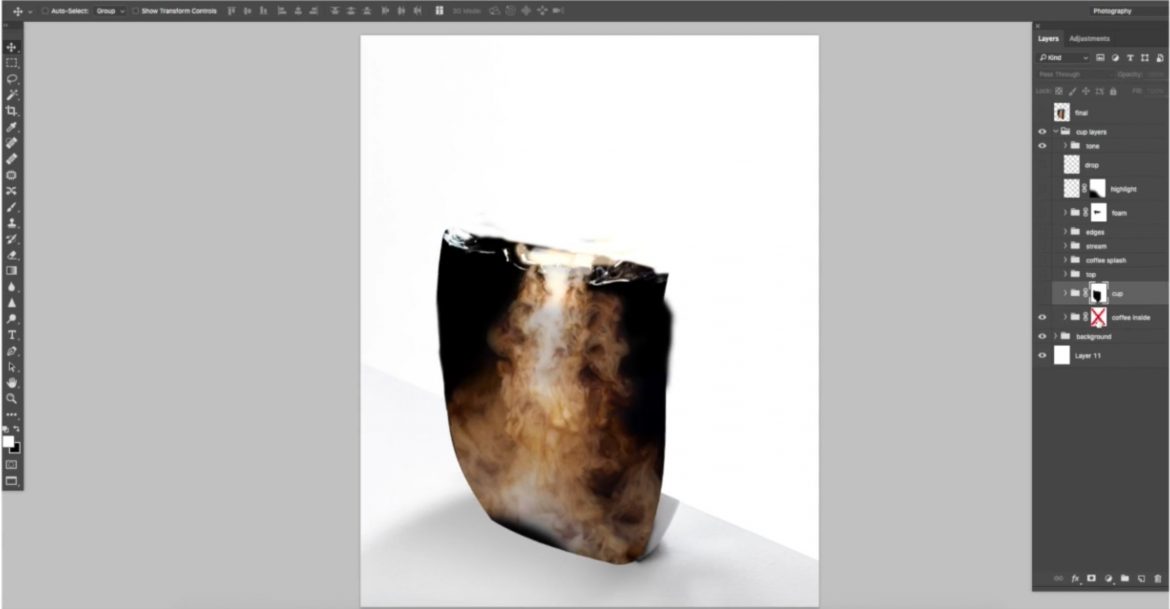 After that there were added top part and a stream.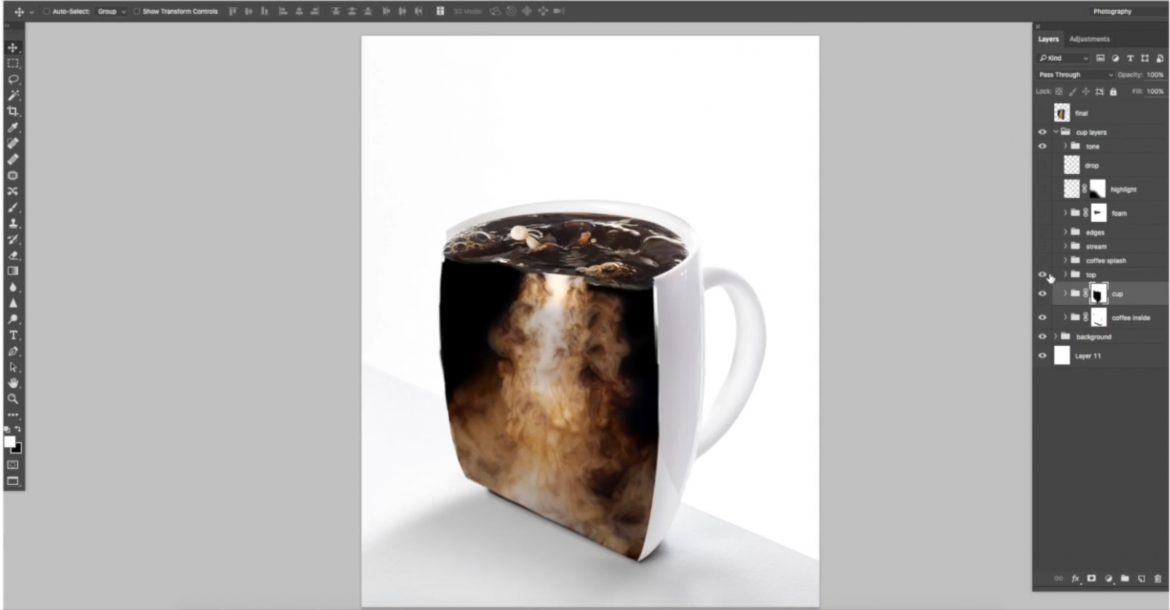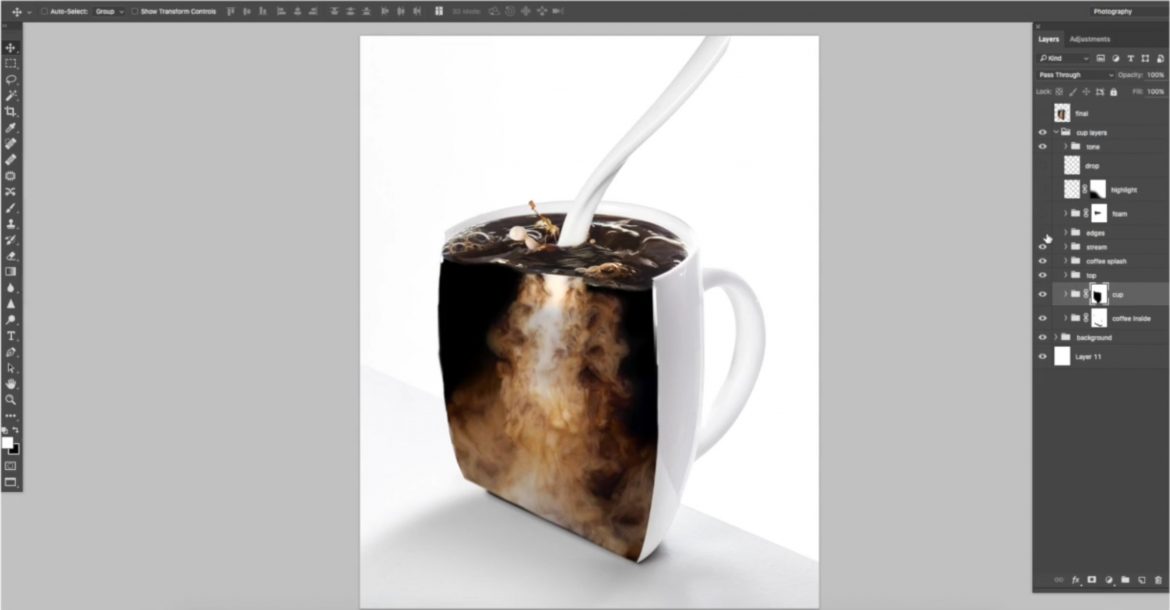 Details add a lot of realism. Look at the edges texture, they are so believable and you can definitely say they were captured as is if you wouldn't know about the process.