This is my experience with polarized light in jewelry photography. First impressions, first results.
Before and After examples.




Before – is where polarizer was not blocking the light, After – when it was.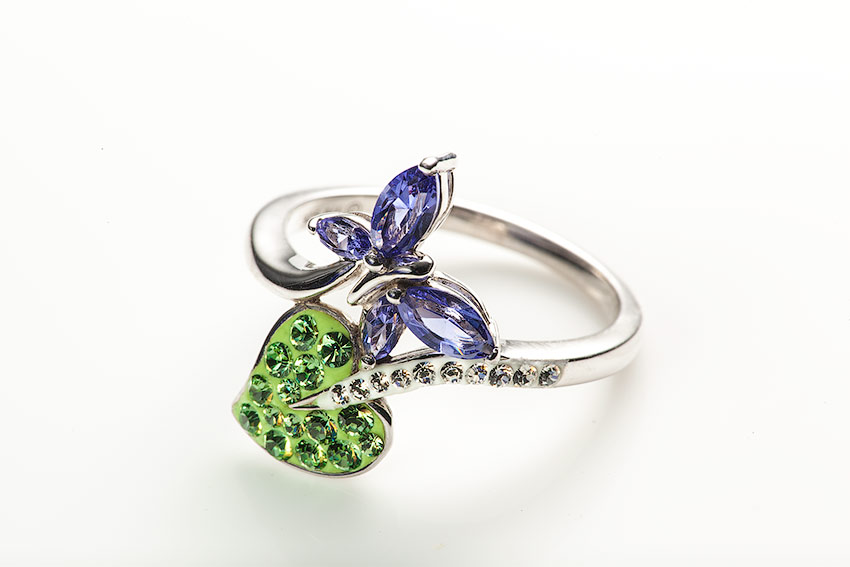 To be considered:

I am not 100% sure that the After is good enough, as many little gemstones look too dark, which is not good.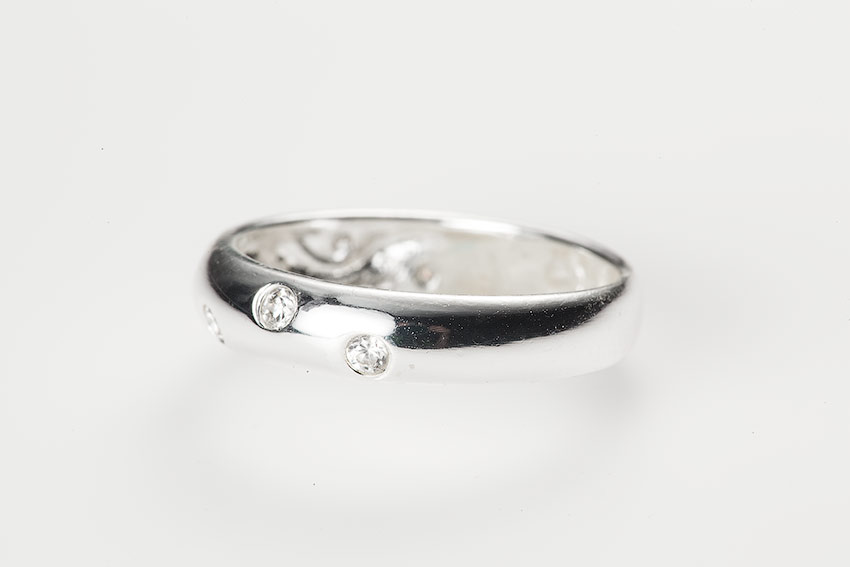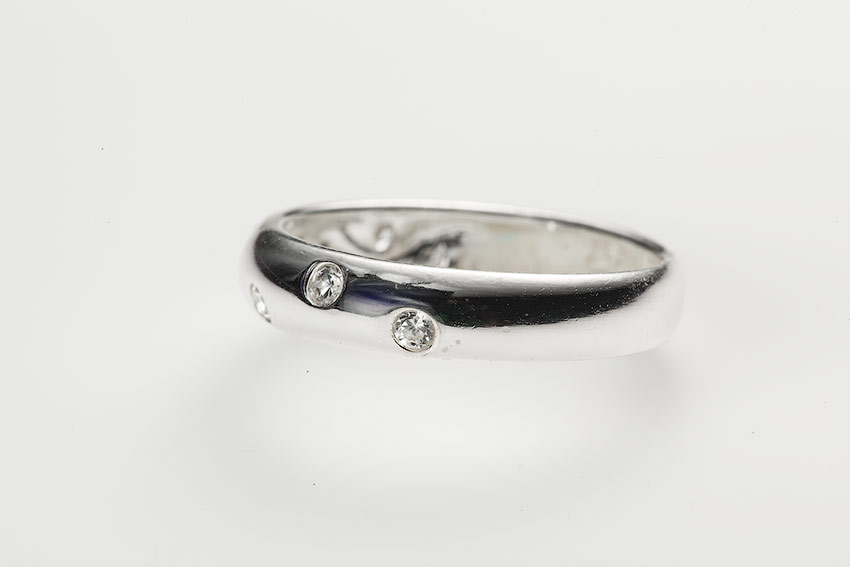 To be considered:

Despite the odd look of the ring, polarized light works the best here, eliminating the huge spot from the diffuser on the metal surface.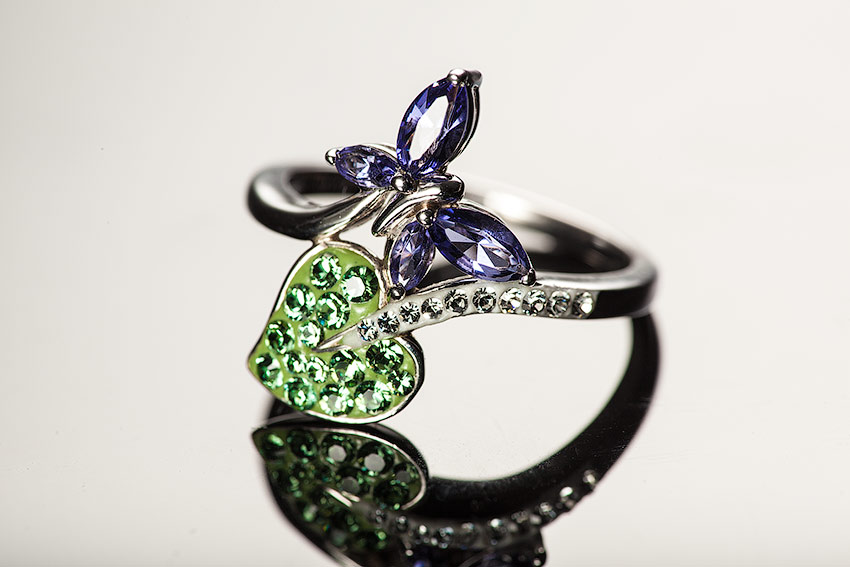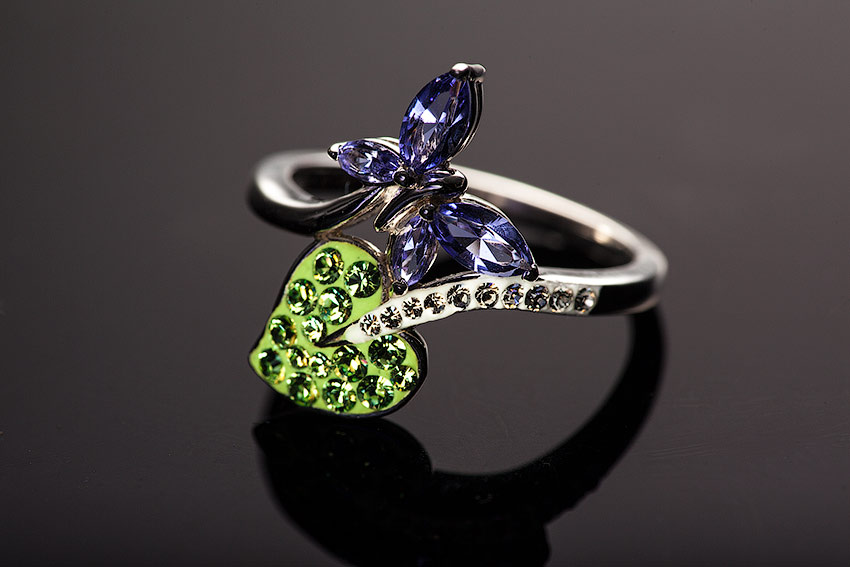 To be considered:
The gemstones are too dark after I cut off the polarized light. The polarized diffuser can be larger, creating more internal sparkles on gemstones.
Plus, it is cool to be able to manipulate with the reflection from the top diffuser on a glossy black surface with the CPL filter.