Shooting RAW with iPhone? Not exactly, but very close!
How good iPhone photos can be? We already know they are pretty good for a smartphone, but is there a way to get even better results form your iPhone? We can't do anything to improve optical quality of iPhone lens: even the best iPhone attachment lenses can't improve the quality of the image, what they do is expand zoom range of the iPhone built-in lens. In some cases it works very well, but there is not way to improve the quality of the lens by adding something in front of it.
I'll get back later on this, now let me share my experience with iPhone's camera application which does improve the quality of photos. It is called 645 PRO: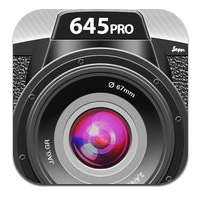 The main difference between this camera and others that 645PRO allows you to save unprocessed TIFF file as well as hi-quality JPEG (100% JPEG quality). For example: "regular" JPEG I shoot at full resolution with iPhone size about 2Mb, while 645PRO is around 11Mb.
Here is what a creator of 645PRO, Michael Hardaker, explains: 
645 PRO takes a different approach. It gets its image data at an earlier phase of Apple's "development process", before any JPEG compression has been applied. This means its final JPEG files have only been compressed once (and, if you select the Lossless JPEG option, not even that), and also that we can save a second copy of the image data, before any processing has been applied, as a TIFF. We're calling this a "developed RAW"—dRAW—TIFF because it contains the image data in a state equivalent to that of a "developed" Camera RAW file and because, this being so unusual in the context of iPhone, that it hasn't been through any JPEG compression (no one would assume that it had in the context of a DSLR; everyone who knew anything about iPhone camera application development would assume that it had in the context of iPhone) . So this is 645 PRO's approach. Read more>> 
The camera allows photographer to easily control exposure by changing between spot and evaluate metering and locking measured exposure, as well as to lock white balance. I found both features to be very useful and handy, WB lock is quite unique (I think). Camera also tend to shoot with wide open aperture (you can't control iris manually) and lowest possible (for given lighting condition) ISO, which helps to create quality images.
Here is how the interface looks like:
iPhone 645PRO camera interface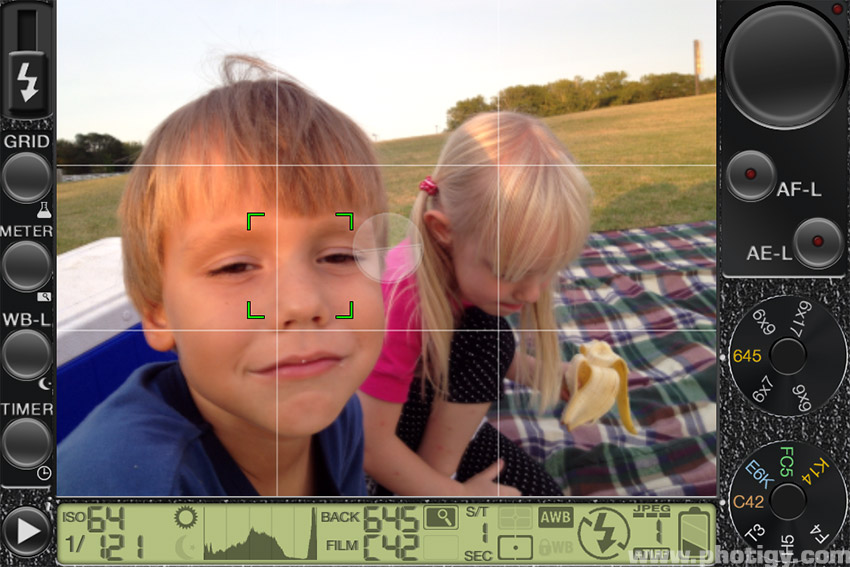 Looks cool and "PRO" to me:-) I am not going to cover all the features here, there is a great PDF manual supplied with the app, as well as many online resources where you can read about it. Good starting point is the creator's website:  645PRO for iPhone.  Yo can buy the application in iTunes store, for $2.99, get it now: 645 PRO
What I was interested in this:
Is there any difference between TIFF and JPEG?
Keep in mind that we compare TIFF and hi-quality JPEG from the same snap (camera saves both files). Jpeg is about 12MB, TIFF is 9 Mb. Yep, slightly strange. However, like I mentioned before, the iPhone built-in camera app produces 2Mb Jpegs in Hi-quality mode, and the difference in quality between 645PRO TIFF and such "default" JPEG would be even more evident.
Below is the image I shot during sunset, hand-held, with iPhone, no other accessories were used. It was processed in Adobe Camera RAW with the same settings for both, TIFF and JPEG and prepared for web in PS CS6: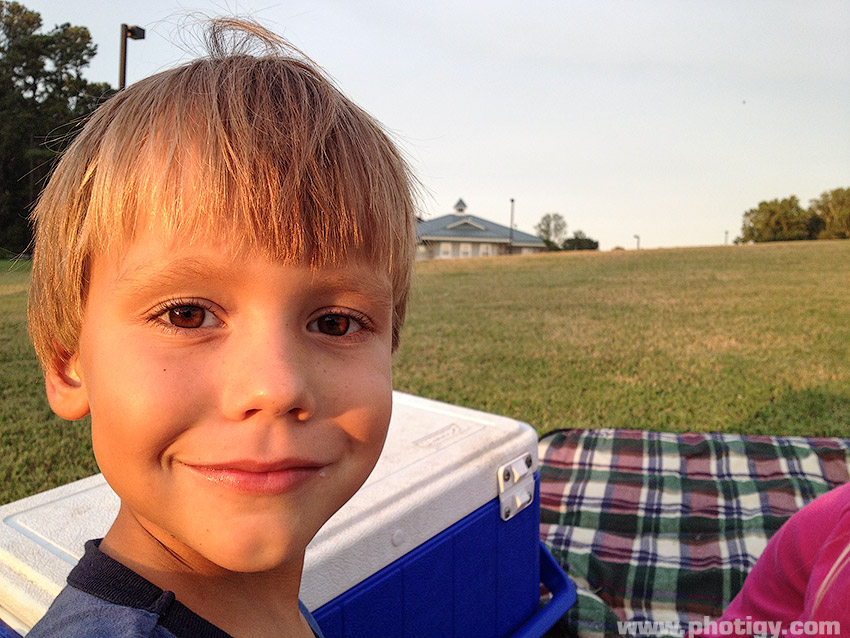 I've used our advanced sharpening action for photoshop which we use to prepare for web all our images. You can get it for free on our retoucher's blog: Advanced sharpening for web in one click and full control.
Here is the settings from the ACR:
Sharpening – none
Color correction – some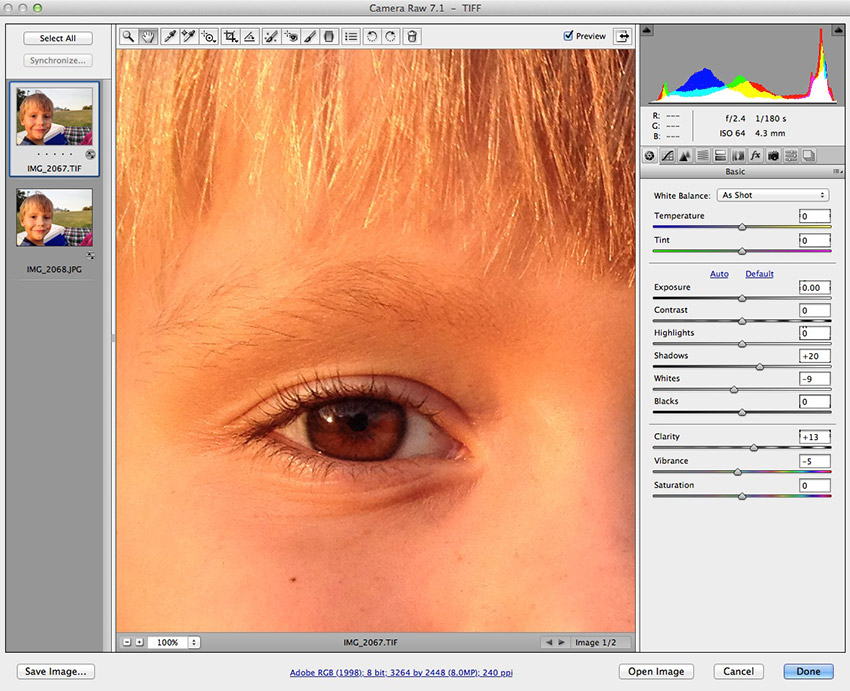 Exposure settings:
 And this is actual TIFF v.s JPEG comparison:
TIFF v.s  quality JPEG from iPhone, 100% crop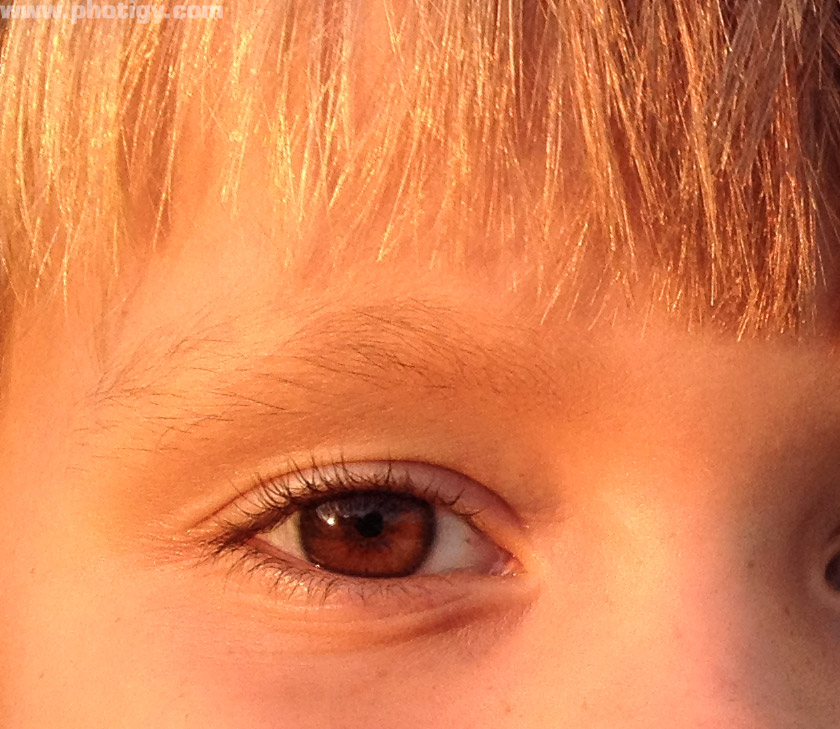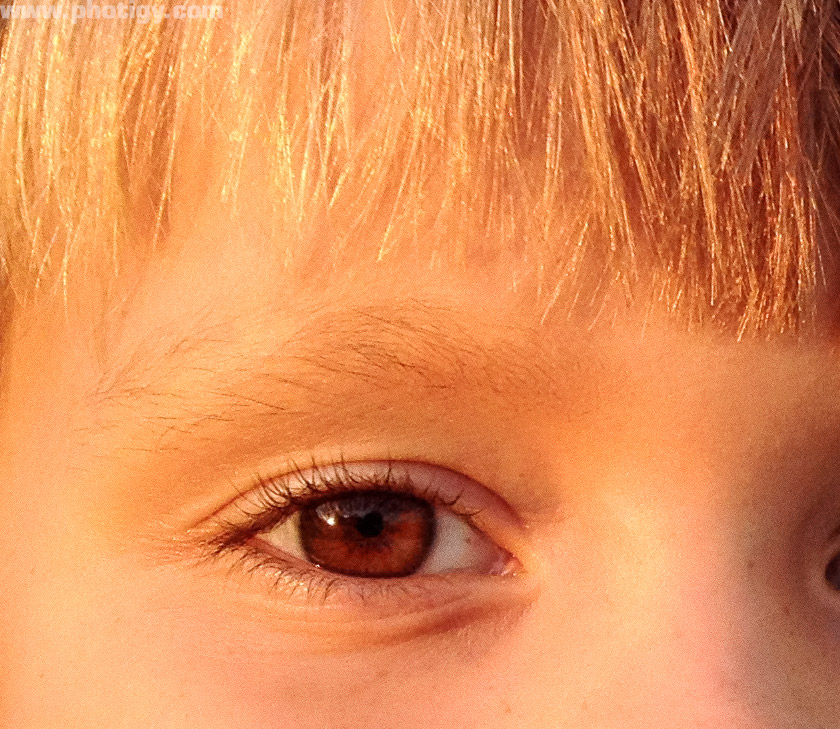 Quite a difference, right? More details in TIFF means that it can be manipulated much further without quality deterioration.  Hi-res original TIFF and JPEG files (in case you decide to play with them  yourself) are available for download absolutely free, you just need to sign-up for our newsletter.  To sign-up, use the top form on right sidebar, and link to our special downloads page will be sent to you.
What next?
Today, thanks to my friends from B&H I've got bunch of toys to play with, and soon you'll see the reviews and comparison of these iPhone lenses and accessories: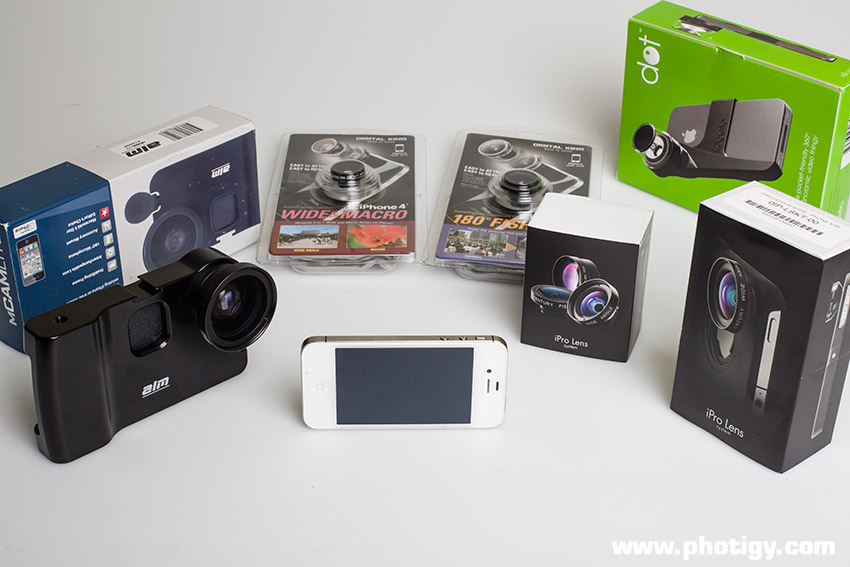 Video teaser with me unpacking all these iPhone goodies:
If you do not want to wait for my review, go ahead and shop for these pretty cool accessories: I do not want to spend my time and money on $5 crap lenses, and selected the best from what is on the market:
| | | | |
| --- | --- | --- | --- |
| | iPhone mCAMLITE Mount for iPhone 4 / 4S | Magnet Mount Conversion Wide Angle & Macro Lens for iPhone 4 | |
| | | | |
What else?
Do not miss my other smartphone reviews and tests: