Live Webinar with Alex Koloskov: Learning Product Photography
Learning commercial product studio photography?
Do not miss this awesome opportunity, join us now!
About the Webinar
This time we'll be working on a perfume bottle, a very nice "crystal" bottle of perfume, and we are going to create something new and creative. This is the perfume:
Google result.

We'll start from a creative idea and will implement it during the webinar. This time it will be a more creative shot than we did while learning  "Clinique Style" during our last webinar.
Update: Below is a draft shot of what we'll be shooting during workshop: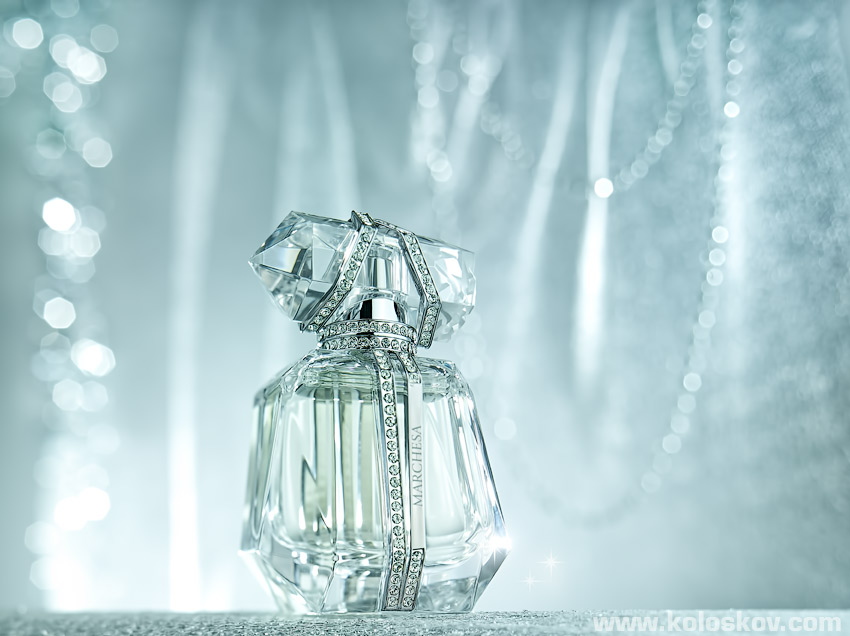 Update
: Below is what we shot during the workshop: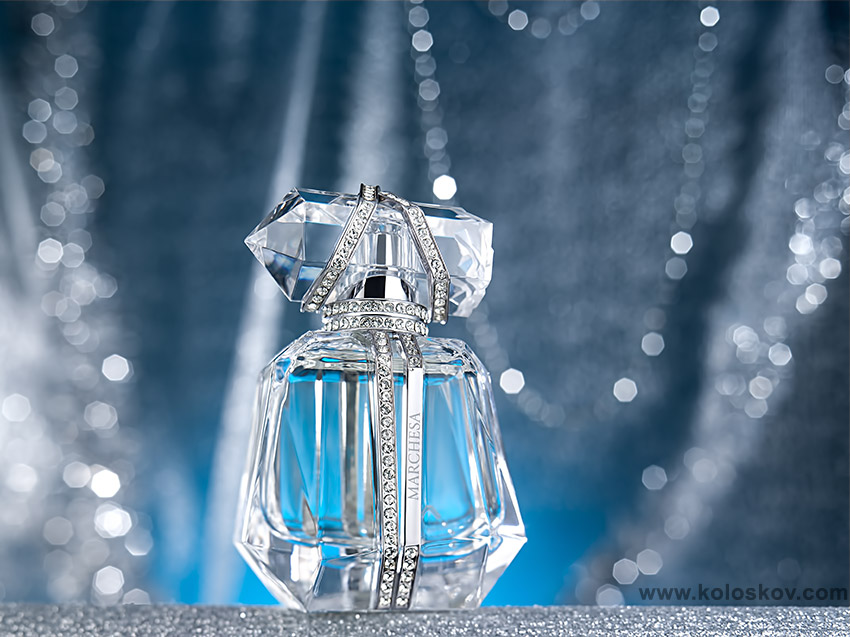 What you will Learn from this workshop
How to implement the idea of an art buyer which the photographer receives working with AD agencies (we'll be both, Idea creators and implementers:-)

Develop techniques on how to work with clear (glass) subjects in a studio. These techniques will work for fine art, drinking  & bar glasses, and many other subjects in commercial product photography

How to shoot pieces with small crystals or gemstones to make them "pop" and shine. It will be very useful for jewelry photographers, as our subject mimics a large crystal (filled with perfume) with accents of little diamond-like crystals.
When:
Duration: Approximately 2 hours
Where:
Online: Join us from any location to watch and participate in the Webinar live broadcast and chat. (Broadband Connection Required) We'll be streaming Hi-def video via Photigy Live server
How to Join: 
Register using the form below and  I'll send one more email to confirm your reservation for the Webinar. We may not be able to accept everyone, space is limited.

Use chat to communicate with Alex during the Webinar.
Bonuses (this time they are even more valuable)!
The Recorded Video will be  provided afterwards to participants to download
Post-production video. Our great retoucher is going to show you how to process the shot to achieve that inique "polished" look of the product we are going to shot.
In commercial photography, the post-production is exceptionally important, there is almost no way you can deliver an outstanding shot by using an "as-is" image. Of course, some subjects do not require much of post-production, but every shot needs to be "polished" to make the product look like a million dollar piece.
An invitation to join our next Webinar for a very attractive price. Think about up to 50% off discount from the regular price.
Price:
Below are few shots we created while learning this style during our recent workshop:
Registration Is CLOSED
 Thank you everyone who joined us!
It was a very successful webinar, and we are going to run online webinars like this every month. Join our group and receive an invite to join the next Photigy Live webinar by using the form below: