Max Plotnikov
Commercial Studio Photographer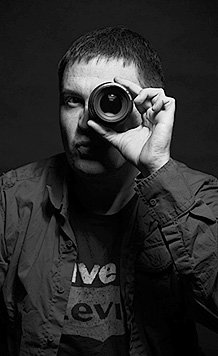 About Max Plotnikov
I started my photography in high school. I've been shooting black and white and then color film. It was sort of a background hobby.
After graduation, I had worked for a product package design studio for about 10 years before I joined Doberman. It was the place where I first met professional product photographers. I was very impressed by what they were doing. Among other things I have been part of food photography, some splash photography, etc. That was a truly invaluable experience. As I say – I was really impressed by what our product photographers were doing, but somehow never considered myself being a professional product photographer.
I came to Doberman with the idea to expand it to fully integrated creative and production studio.
We turned photography and retouching into something bigger – casting, stylists, makeup artists, shooting logistics, 3D graphics.
Read more in Photigy's Interview with Max Plotnikov and Doberman Studio team.
Portfolio: www.dobermanstudio.ru
Facebook: www.facebook.com/dobermanstudio