This is the First Part (1.1) of the Elinchrom Quadra Ranger Review
For quite a long time I was looking to test the fastest (by flash duration) Elinchrom strobe lights, and now I've got the Quadra Ranger RX to review and test in my studio. In this first part of part one (1.1) (sounds weird, I know: explanation is below:-) I'll show you this Elinchrom Quadra Ranger RX battery powered pack, and on the second part of part one I'll do a demo shot of some water splash photography, just to see if this Elinchrom Quadra will be able to stop action and freeze a water splash.
A little explanation:
Originally I thought I would create two parts of the Elinchrom Quadra Ranger Review: On the first part I was going to describe  the pack and do a test shot with water splash, stopping action photography, and on the second part I would compare the Elinchrom Quadra Ranger RX to Paul C Buff Einsteins and Broncolor Grafit A4 pack with Pulso heads.
However, when I was done with part one, I got 40 minutes of video of me talking, splashing and shooting… And this is where I decided to split it into two parts, as it will be easier to get through each. I'll post a "Part 1.2" of this review in a couple of days.
The Video: Elinchrom Quadra Ranger RX Battery Pack, Controls, Functions and Thoughts 
I got Speed Heads  (Quadra "A"), and they are capable of firing up to 1/6000 sec t.5 flash duration when connected to a "superfast" channel B. The following quote is from Elinchrom.com:
The Ranger Quadra A Head (SPEED) offers a unique super short flash duration with a single, twin electrode A-Flashtube to ensure even light distribution.The RQ A Head is the perfect choice for "Action Freezing" photography up to a 1/6000 s when the RQ A-Head is plugged into the Ranger Quadra super fast channel B.
More about this will be covered in the second part of this review, now let's look at the most interesting functions of the  Elinchrom Quadra RangerRX:
400 ws with asymmetrical 2:1 power distribution.
Small and lightweight Flashhead with plug-in flash tube and LED / Daylight Pilot light.
Integrated EL-Skyport Transceiver, programmable 4 Groups, 8 Frequency channels, flash power & Pilot light remote control, flash triggering. To activate and use these functions, the optional EL- Skyport Transmitter 19351 is required.
Extended RX features with EL-Skyport software version 3.x for PC™ or MAC™
Eye Cell; Anti-Red-Eye pre flash management system.
Optimised battery management system with programmable Auto-Off and efficient power saving LED Daylight 20 W (equals ca. 40 W Halogen).
Display for power settings in f-stops or ws
Quick battery change system with safety locking.
Two outlets; asymmetric 2:1 ratio.
6.6 f-stop power range
Speed outlet; short flash duration up to 1/6000 s
Automatic head recognising system, the display shows correct power values if the asymmetrical power outlet B is used.
Auto Dump Function, discharges the unit precisely to the displayed power.
Fast battery recharging with RQ Multivoltage Charger.
Extended RX features with EL-Skyport software version 3.x for PC™ or MAC™
More info about Elinchrom Quadra Ranger RX on the Manufacture website. Or, buy it at BHphotovideo.com: Elinchrom Quadra Ranger RX
A Few images of the Elinchrom Quadra Ranger RX Unit I Have: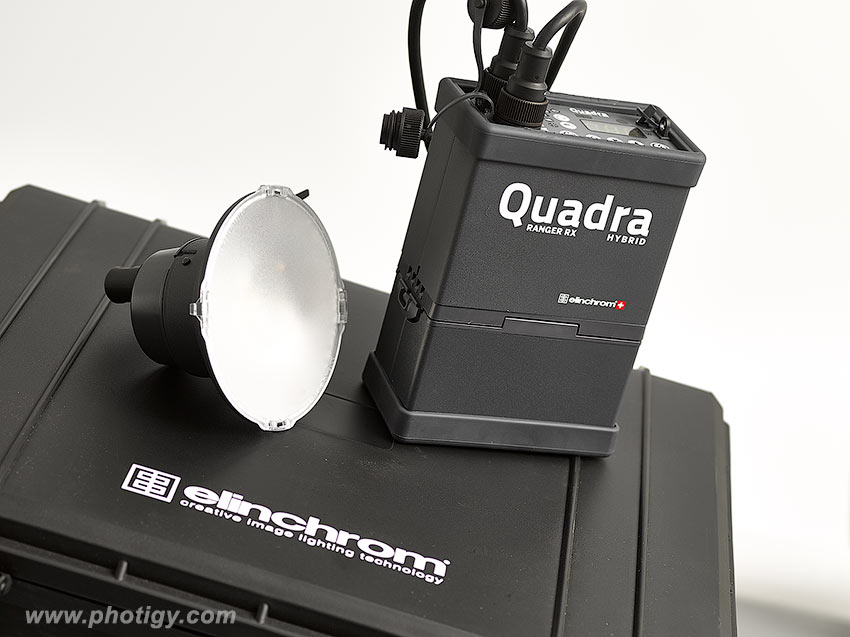 Battery connections is "symmetrical", opposite to power distribution, which is 66%/34% between head A and head B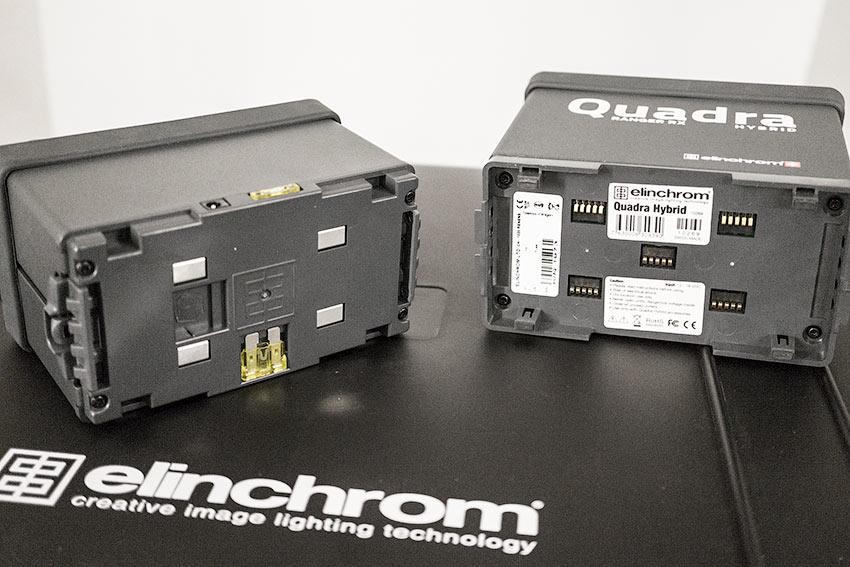 Hybrid "A" head with umbrella connector: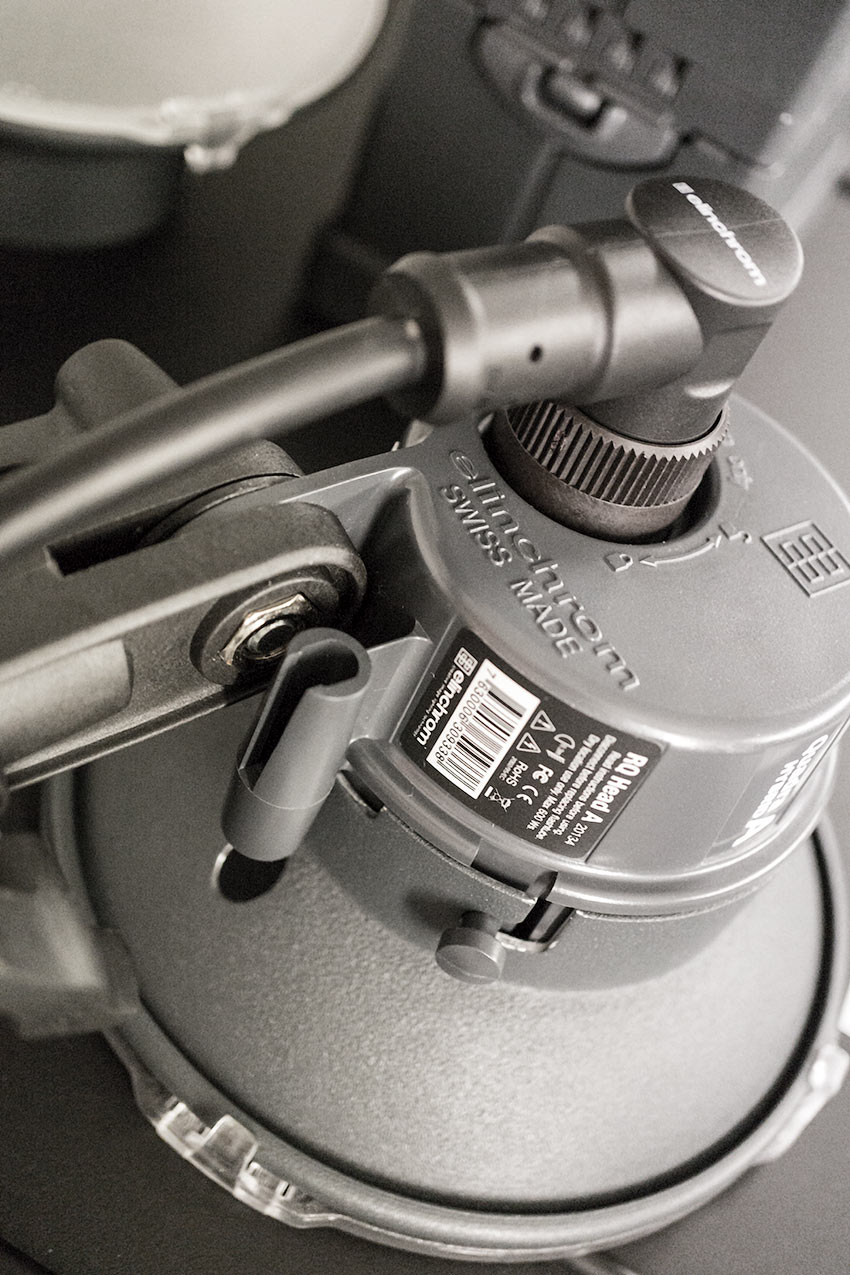 Flash Tube and LED Modeling Light of Elinchrom Quadra Ranger RX:
This is why it called "Speed head". The distance to travel for plasma is two times shorter than in "conventional" flash tubes (red marks are mine:-)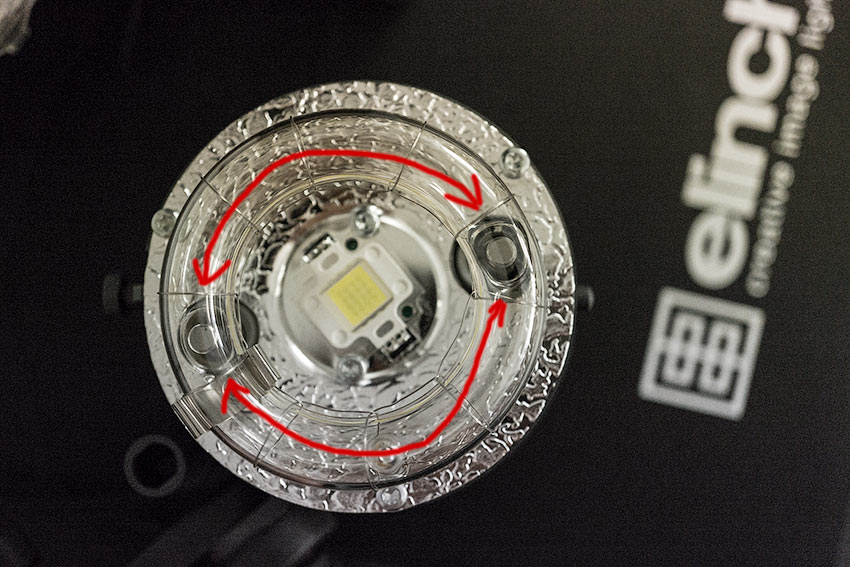 Cool Connectors and Controls of the Elinchrom Quadra Ranger RX: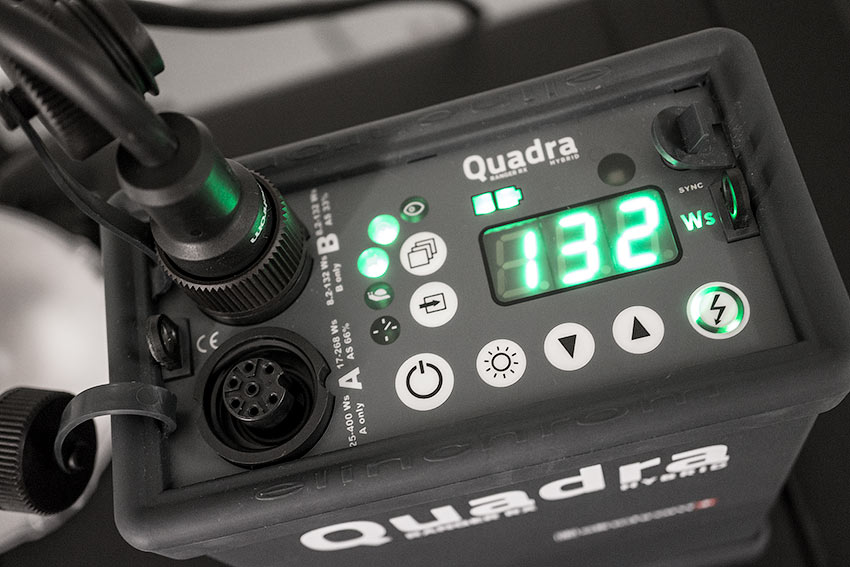 Conclusion:
There is no conclusion at this time. This Elinchrom Quadra pack is great, but it won't worth much if it will not let me photograph water splashes like these: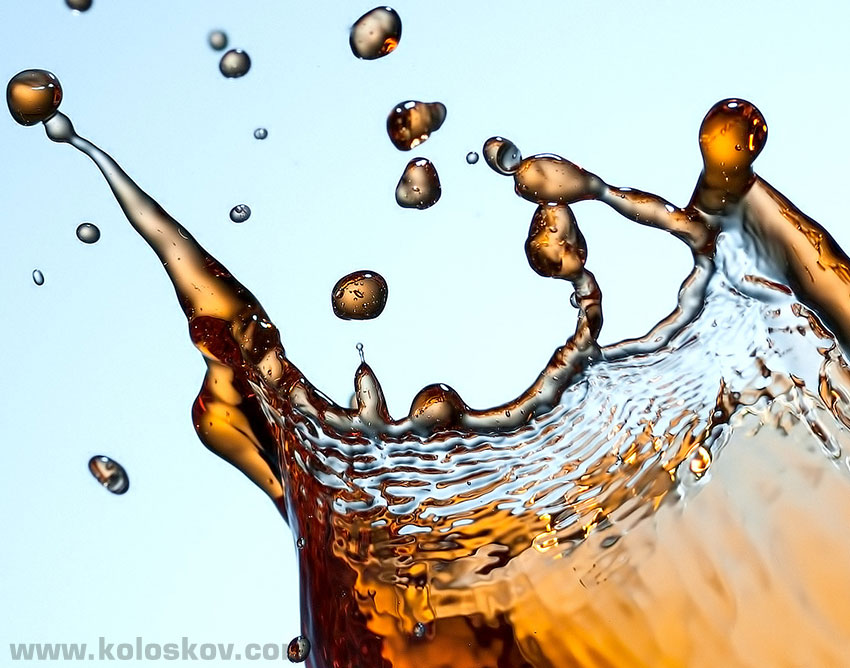 Which strobe did I use to get these shots? Einstein, Broncolor or Elinchrom? The answer is coming. Wait for Part 1.2 of this Elinchrom Quadra Ranger Review, coming in 1..2.. days!
P.S Watch my Elinchrom Quadra Ranger Review on Youtube, like it and subscribe to the Photigy Channel.