Last weekend we had a big Halloween costume party in our studio, with around 50 ladies, gentlemen and various age kids gathered together to talk, drink and spend crazy time posing in studio:-)
It was a great time: I was shooting for four or five hours, occasionally participating in posing with our ladies (while random guest was taking control over the camera), and we got about 1500 photos at the end of this awesome day.
One of good things was that I did not get tired at all, most likely due to huge amount of positive emotions and the fact that I did not drink alcohol :-)
Plus, I've got a great help from Joshua Geiger, our newest Photigy.com team member and my assistant. Thank you Joshua!
Before disassembling the lighting setup and cleaning the studio I decided to record a quick walkthrough tutorial-like video about how we setup everything in the studio. I demonstrated the role of each light, taking pictures of myself while recording the video, so you'll get a better idea of how each light affects the outcome.
Please do not judge me as a model though:-)
Video tutorial, studio lighting setup explanation and demonstration
 The lighting setup for studio Halloween shot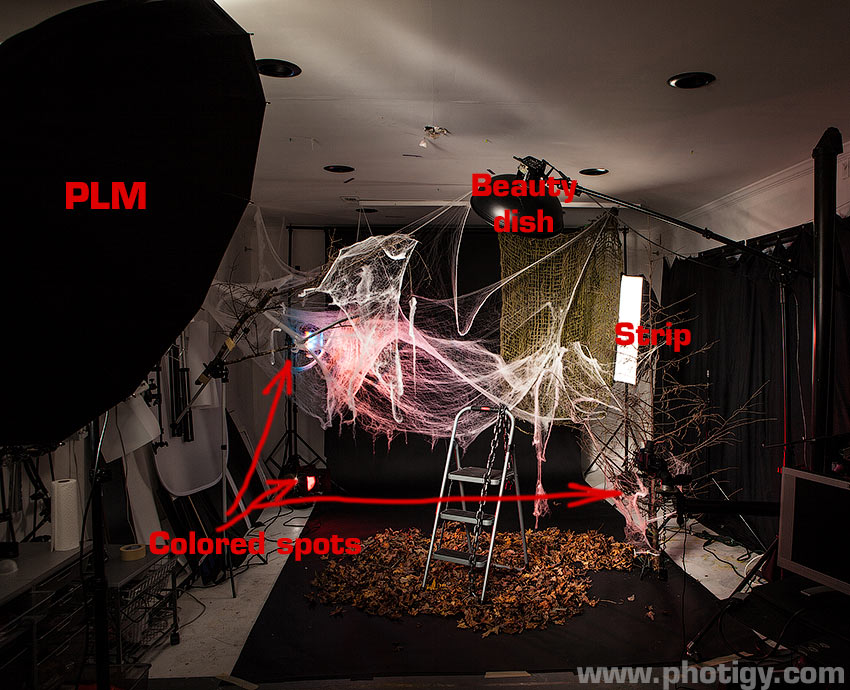 AKELstudio Halloween Party 2012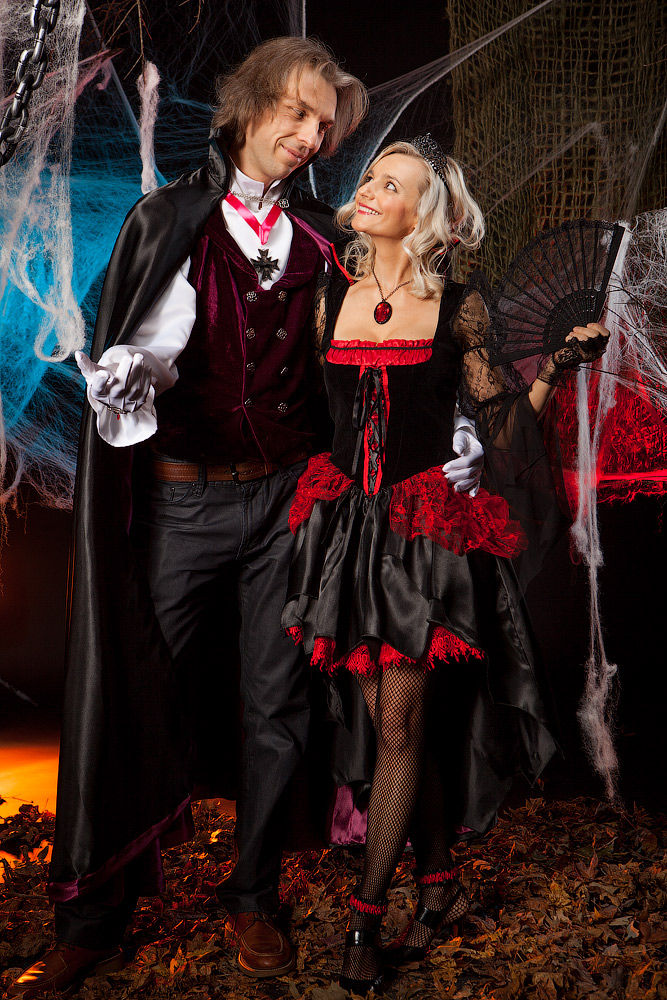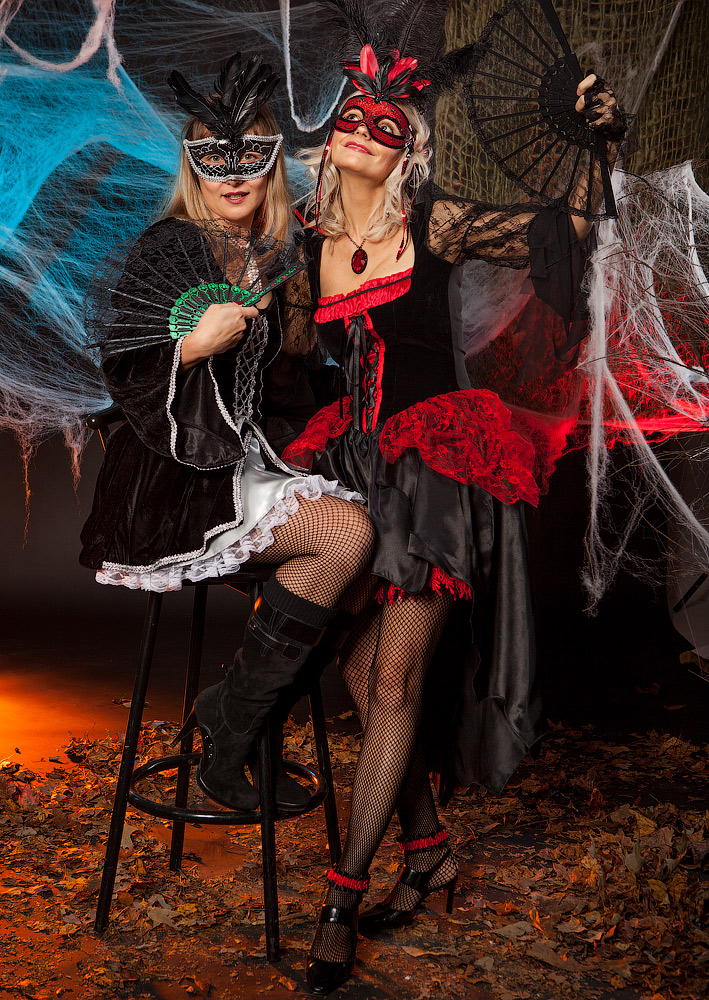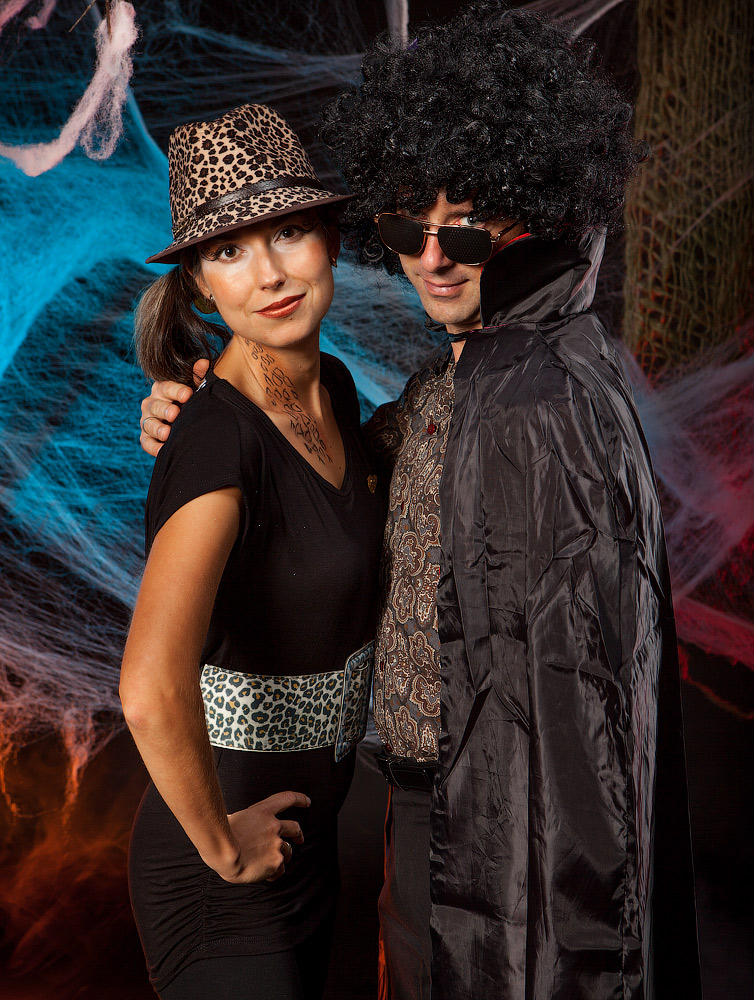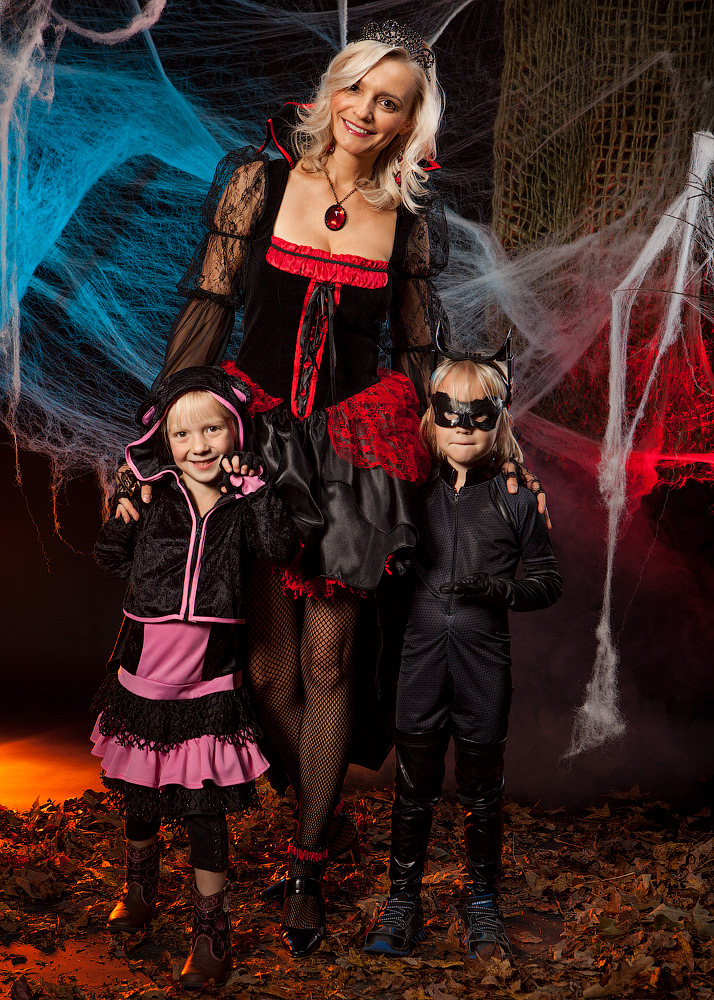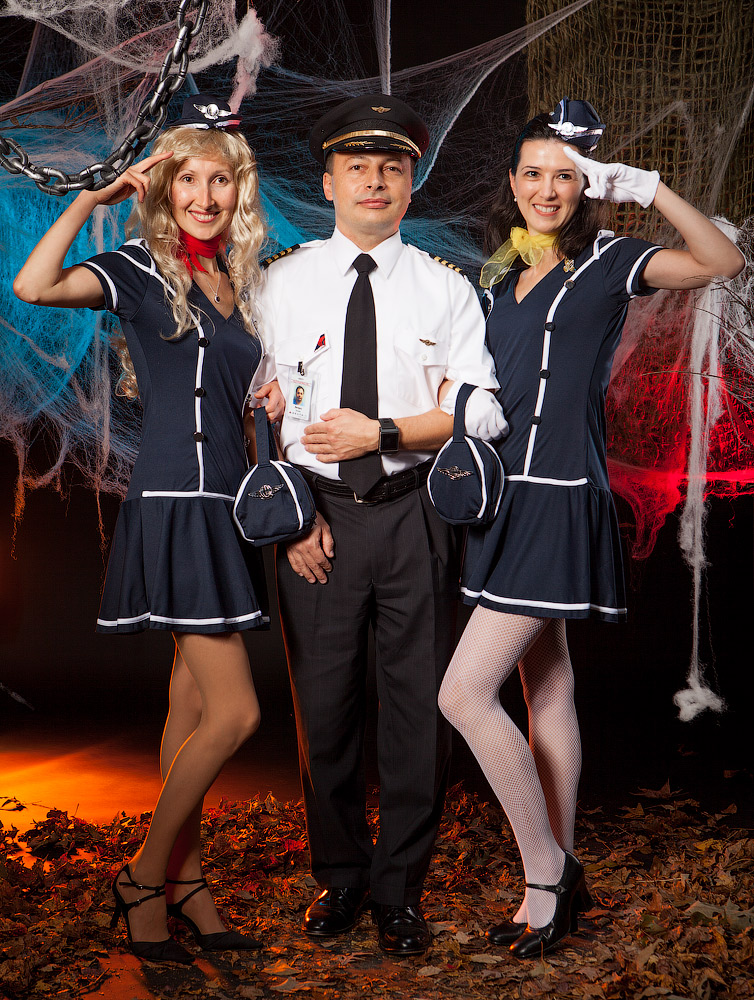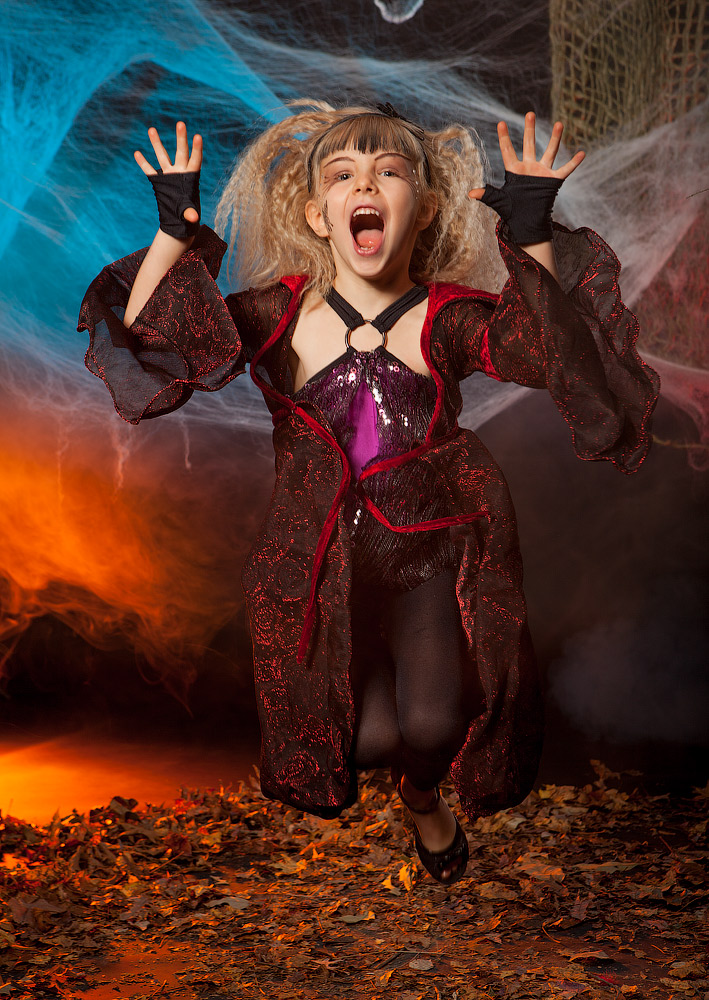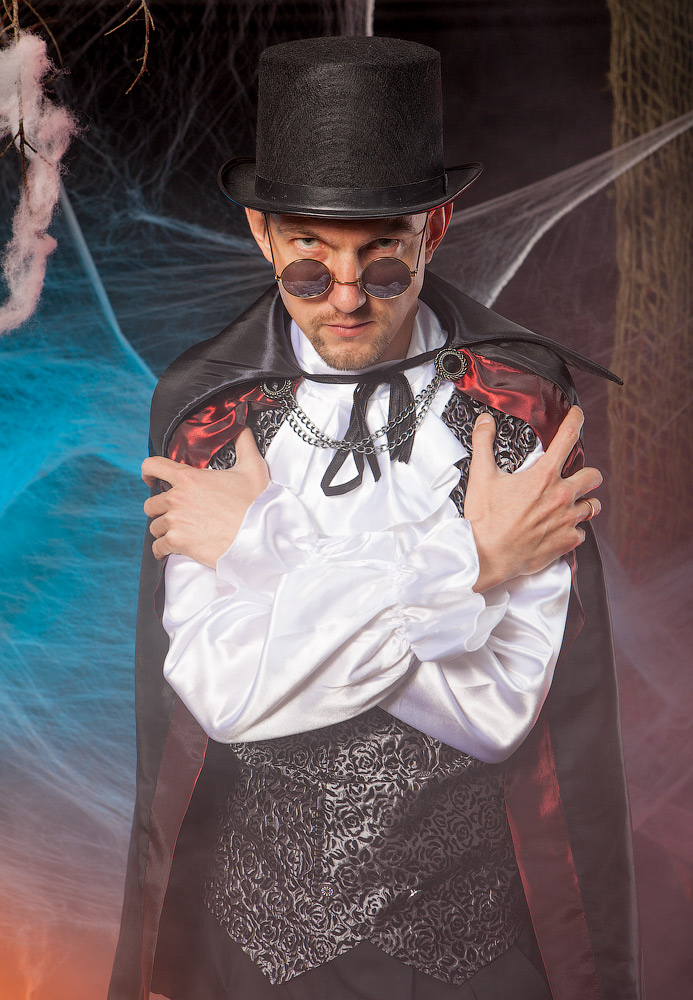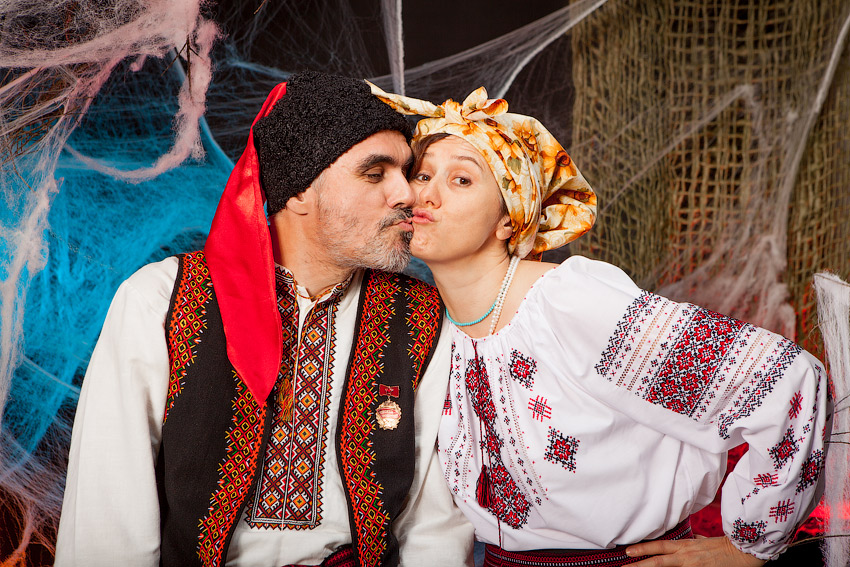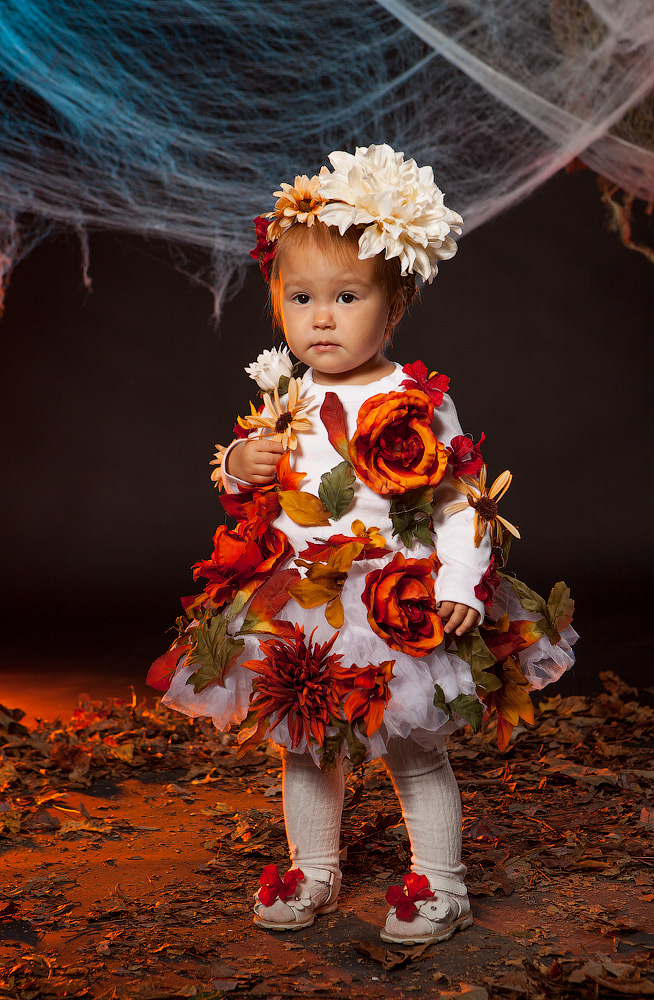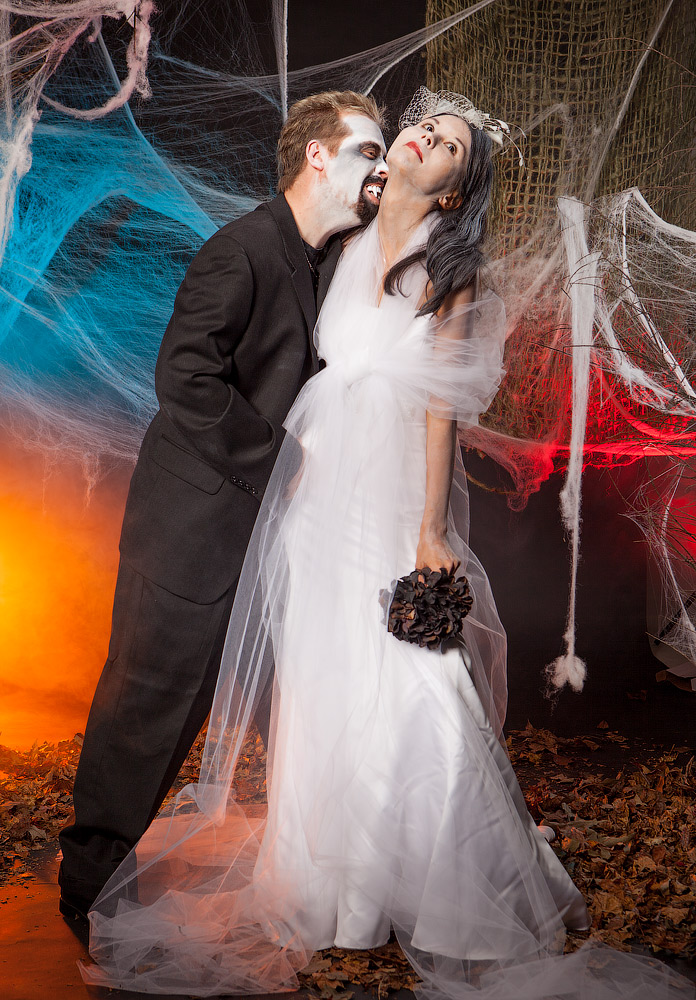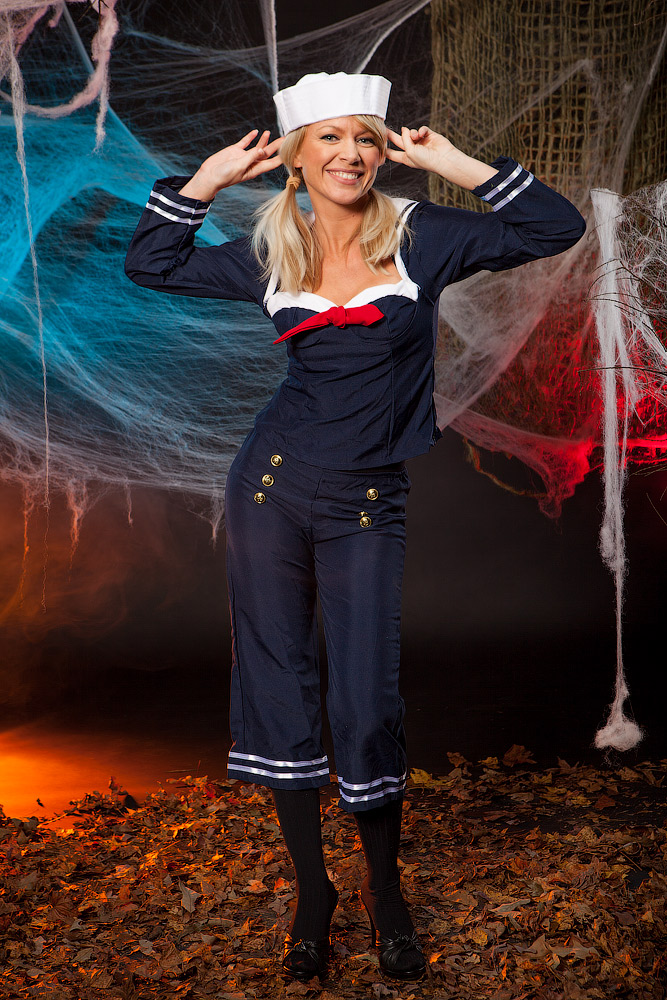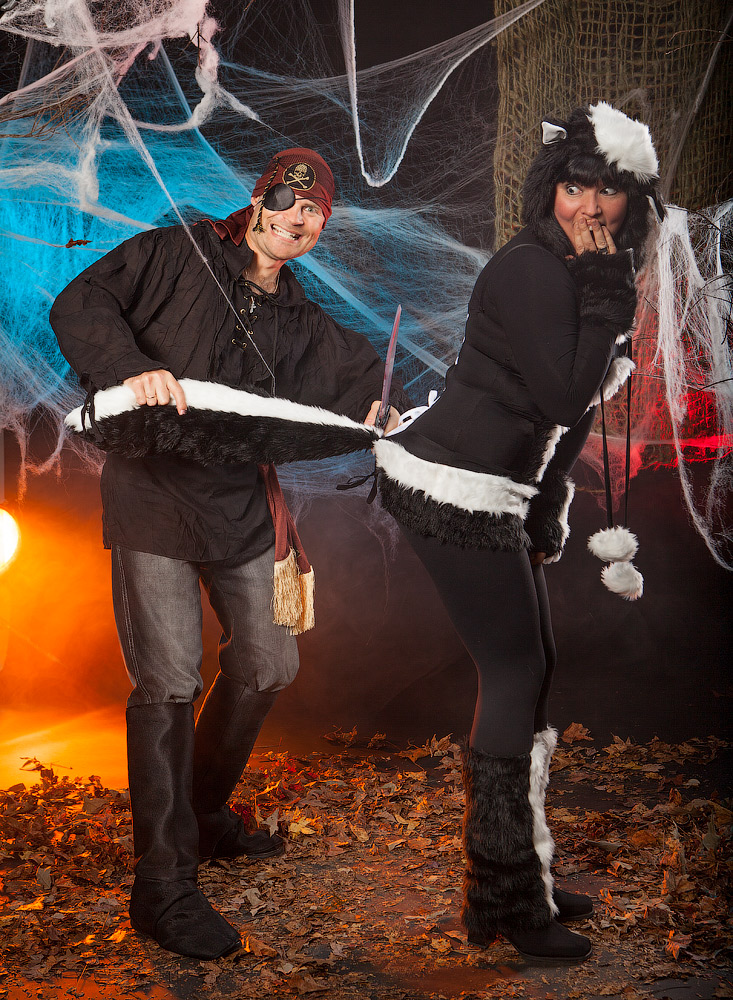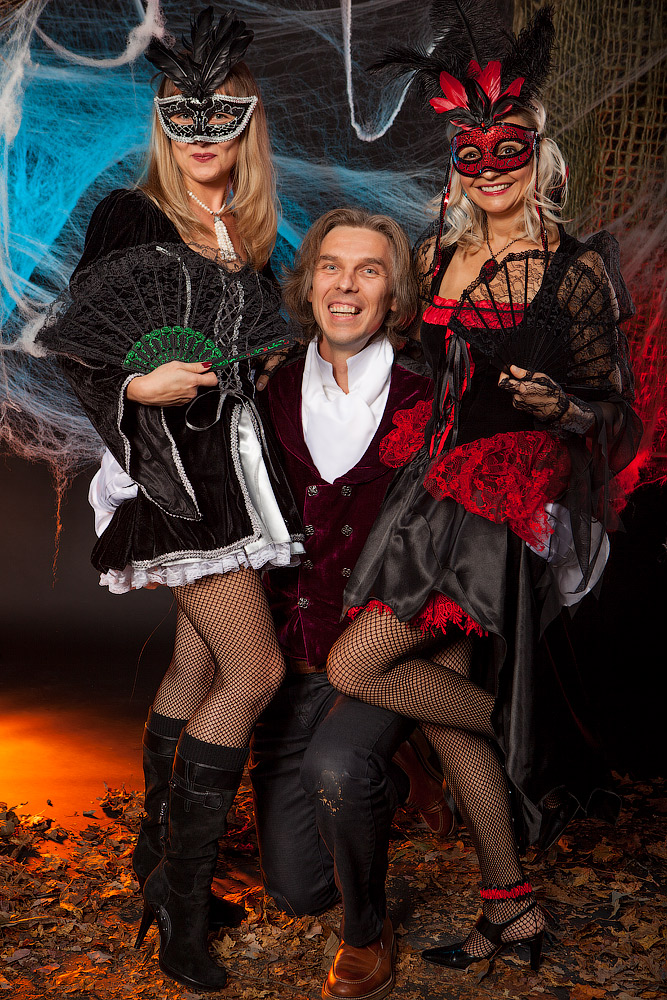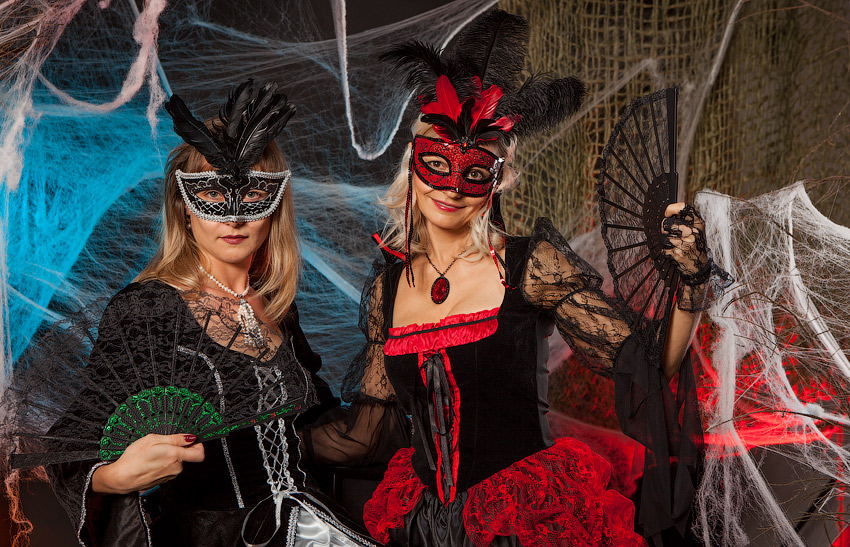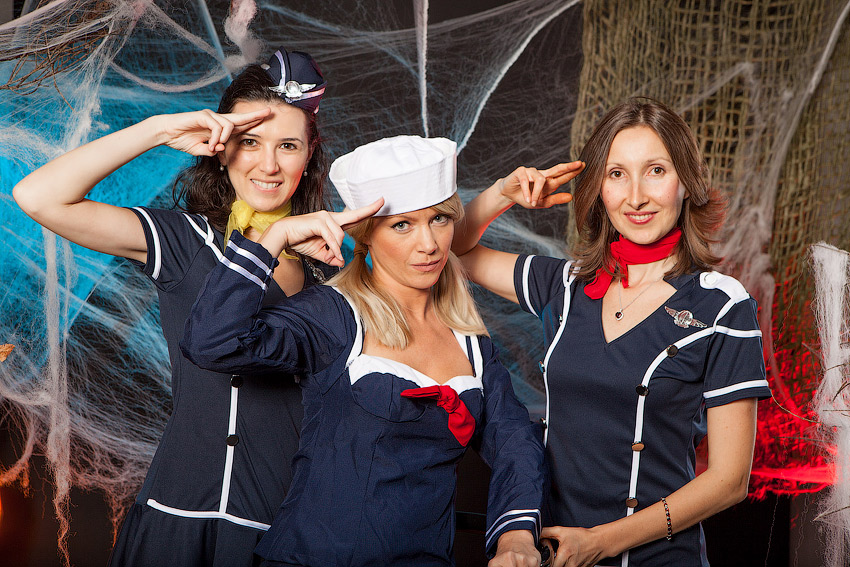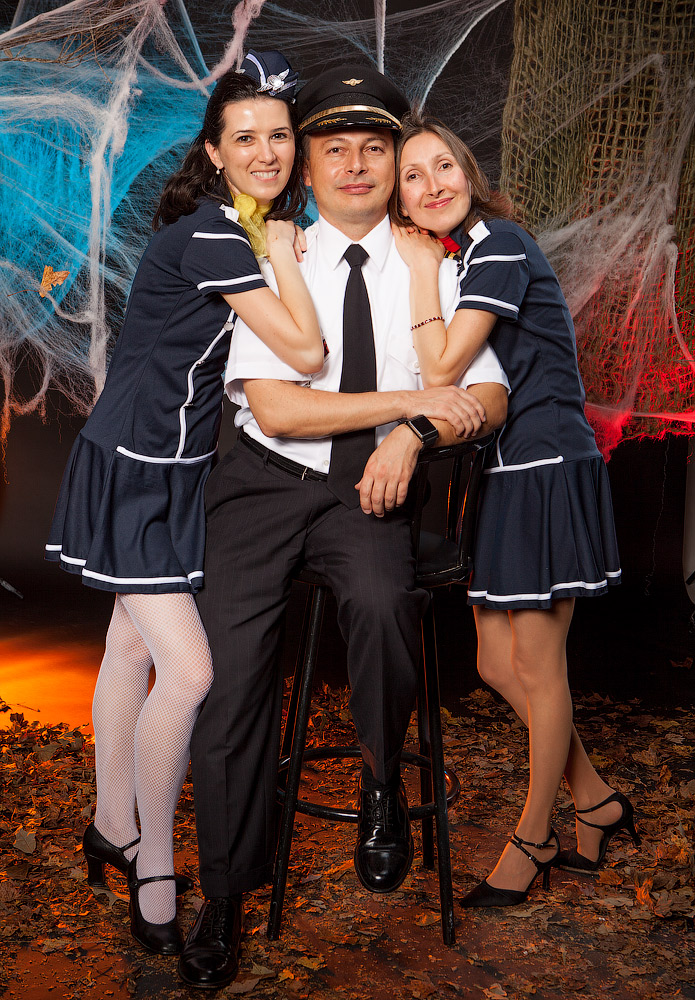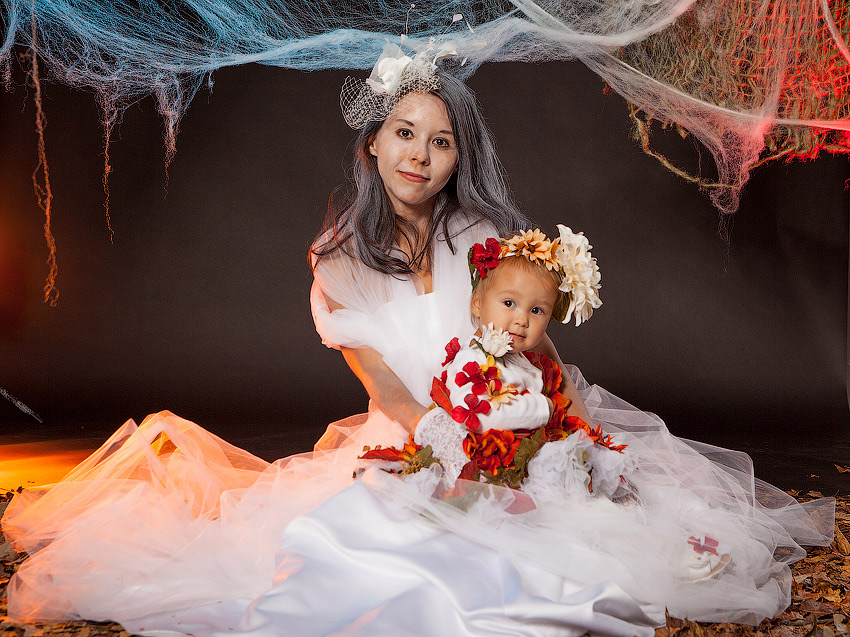 Happy Halloween to everyone!