Amazing iPhone Hight Speed photography:
Martini Splash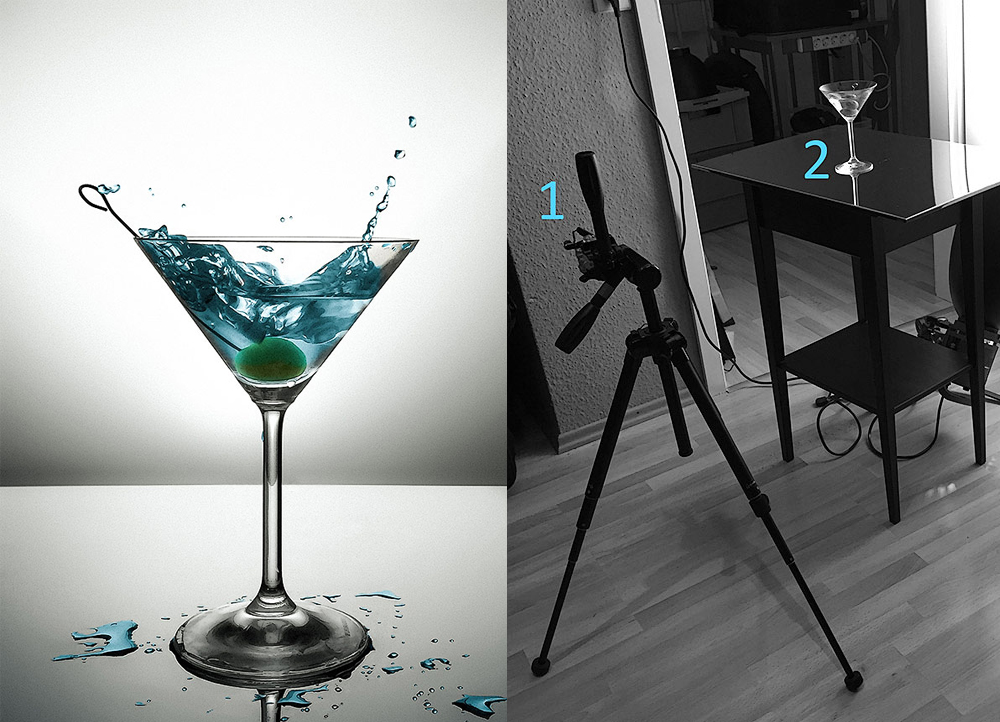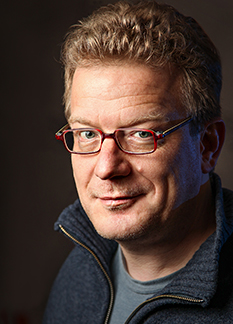 Inspired by Alex's cool iPhone vs Hasselblad whiskey shoot, I thought it would be nice, to take that idea one step further and try an iPhone SPLASH! : -)
That is not easy, because splashes normally need flash light and the iPhone really does not work all that well with flash.
The rolling shutter and the missing flash sync capability make it very hard to use a flash with that smartphone. The solution is to use a powerful continuous light.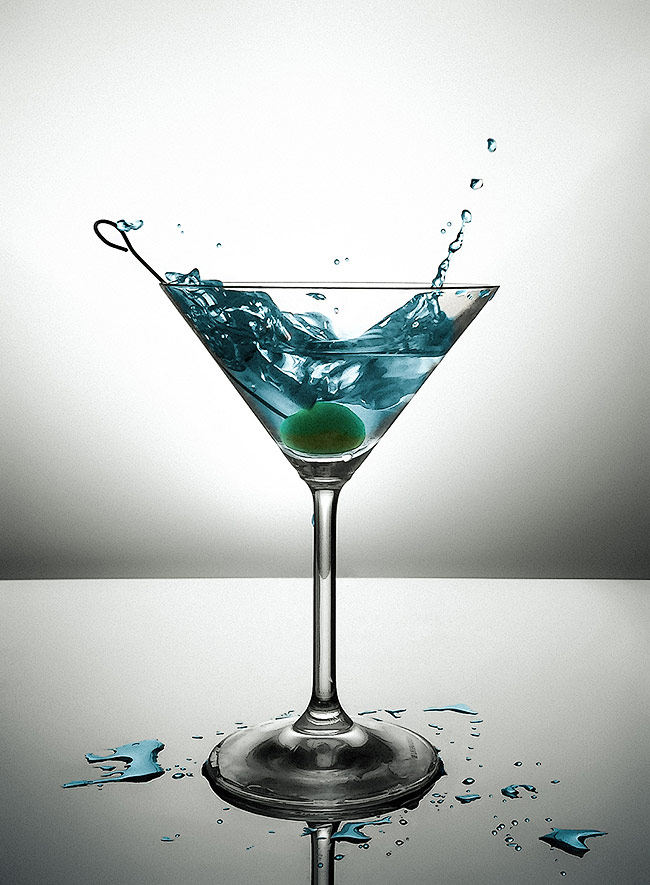 THE SETUP
Splashes also can be shot with a continuous light source – it just has to be strong enough. Have a look at the setup shot to see, what components I used:
Camera tripod with iPhone attachment
Nightstand + Martini glass on a stainless steel mirror (to avoid an ugly double reflection)
Manfrotto floor lightstand
1000W quarz halogen lamp (from Amazon, ~80 dollars)
Tele PAR reflector from Walimex (a standard reflector would also work)
My office door, which I used as a reflector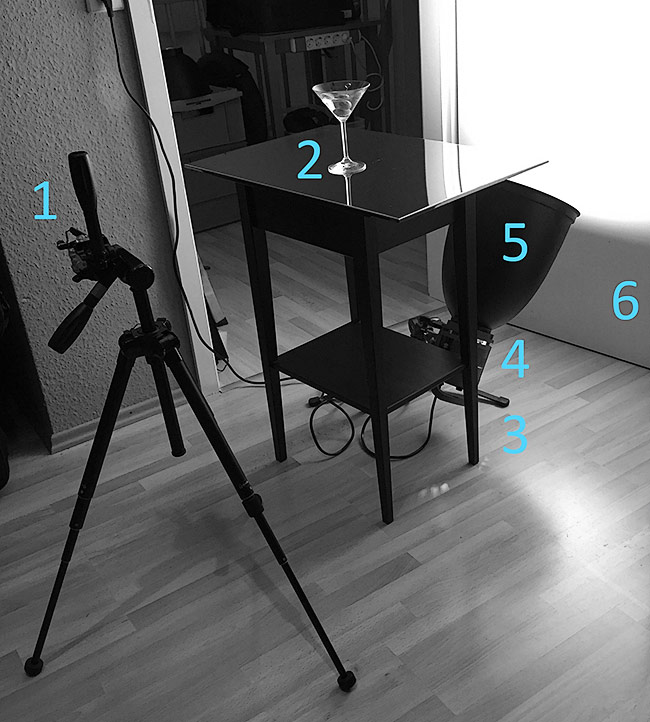 THE SHOT
For splashes you either need a little crossbeam sensor or a loooooot of patience. This time I chose the second way and threw the olive 30+ times in the water. Keep in mind to shoot some clean shots, before things get messy, so you can paste parts of the clean shots in the result image later-on.
I tried several apps, but at the end I used the standard app, because it had all the features I needed. And then I used the earphone cable's plus button as shutter release. In the next image, you can see the making-of. I used one almost clean shot as a basis and then pasted in the glass and the splash.
That worked just fine. What did not work so well, was the white balance. I tried a custom white balance, but the results just looked yellowish and dirty. The reason was, that the halogen lamp I used to deliver a lot of red and orange light, but is not very powerful in the blue part of the spectrum.
I fixed that in Photoshop via desaturating the image, coloring the liquid and restoring the original color of the olive.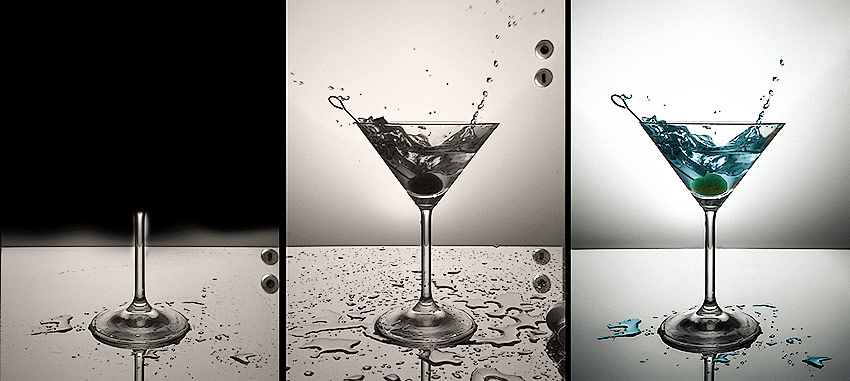 THE PROCESSING IN PHOTOSHOP
Not as much as you might think. Sure, the colors needed treatment, and I painted out every drop of liquid on the mask of the "Blue" layer, but that's it regarding any special steps.
The rest is straight forward: Cloning out unsharp droplets, cleaning the background, sharpening. Have a look at the screenshot for the exact workflow.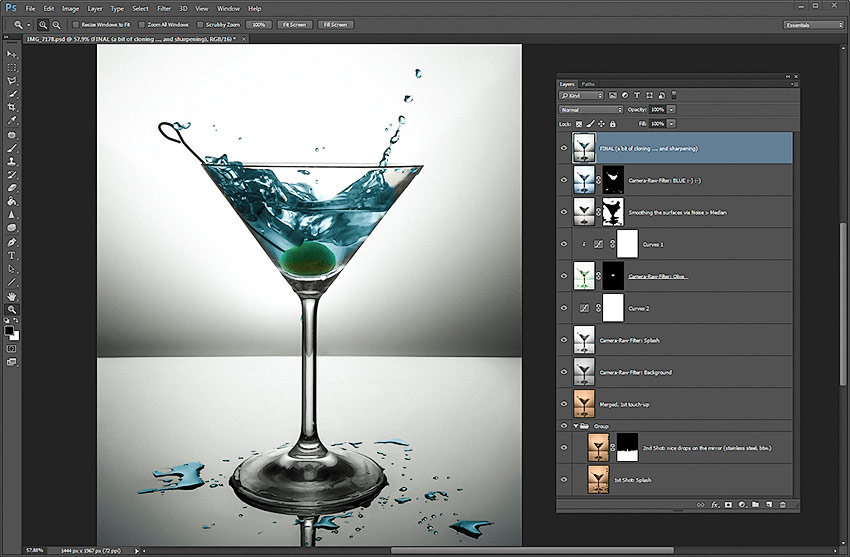 TIPS & TRICKS
The iPhone has a focal distance that feels like a 30 mm lens on a full frame body. This wide-angle characteristic would introduce too much distortion for shots like this, at least for my taste. The solution is to vary the distance. Perspective only depends on the point-of-view, and so changing the distance can help to obtain a more telelens-like look. The price you have to pay is, that you have to crop your shots later-on. Here you can see the original shot with a lot of space around the glass: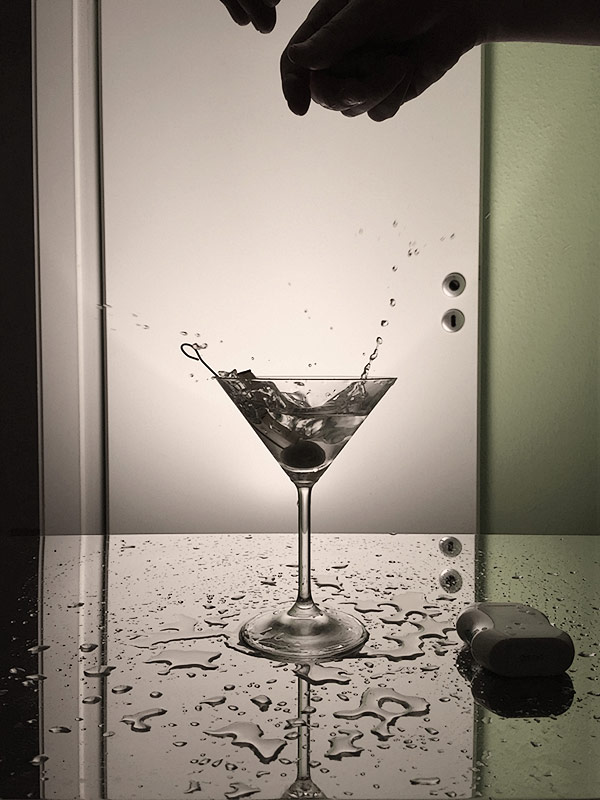 Stainless steel mirrors are expensive, but they are a perfect choice to avoid an ugly double reflection. Using standard glass mirrors, we would see a reflection on the silver coating and a second one on the glass surface.
And then … well, ok: that little "cocktail stick" is actually made for beef roulades … Don't tell anyone! : -)
Tilo ~gallo~ Gockel, [email protected] 
Also visit Tilo's blog, fotopraxis.net, which offers numerous tips and tricks learned from his extensive experience with photography. (in German)