Rob Andrew
Commercial Food Photographer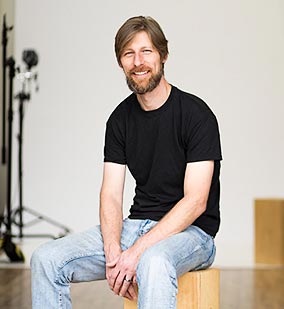 About Rob Andrew
I started shooting product images while running a web design business here in San Diego. I quickly became bored with sitting at the computer and excited beyond comprehension about photography. My first images were of custom made knives but as a mostly "self-taught" photographer, learning from books, workshops and websites like Photigy. I've shot many different styles including fashion, lifestyle, portraiture and everything in between. Lately, I've rekindled my interest in still life photography and food and beverage in particular. I have focused my commercial portfolio on food, portraiture and lifestyle as well as a bit of product work.
I now live midway between San Diego and L.A., and operate a studio in Mira Mesa, CA. I've been a full-time photographer since 2011. In that short time, I've been privileged to shoot for brands like John Deere, Perfect Foods Bar, Shakesmart, Gordon Rush, as well as magazines like Westways, Woman's World, First for Women, WebMD and more.
When I'm not shooting, I love snowboarding, hiking, camping, playing guitar and hanging out with my beautiful wife and daughter.
Contact me any time if you'd like to discuss whether I would be a good fit for your creative project, I'd love to hear from you!