This topic contains 3 replies, has 2 voices, and was last updated by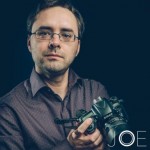 Joe 1 year, 6 months ago.
Hi everyone,

I've enjoyed learning about splash photography from the advanced course and have finally managed to give it a go. Got very messy but had lots of fun! Here is my first attempt at using a splash in a composite with nail polish. The nail polish was shot using 2 stripboxes containing speedlights through diffusion panels. The splashes were shot using 3 speedlights.

Thanks

Joe

Joe, These both look pretty good, on the first one have a look at the attached image. I just thing the splash would look better more fluid or curved. On the second image remember to add some reflection or color to the product where the splash would show up.
You must be logged in to reply to this topic.