This topic contains 5 replies, has 5 voices, and was last updated by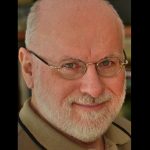 Fred Brown 7 months ago.
March 17, 2014 at 09:45

#46533

Hello Can anyone recommend, preferably in the UK, where I can buy good looking arcylic ice cubes. I recently purchased some on Amazon which arrived today, they are glass, not cubed and have a flat bottom!

I found these, but they look to have a lot on bubbles in them…http://www.barmans.co.uk/products/product.asp?ID=5200

Kind regards.

Pete.

March 17, 2014 at 13:38

#46544

i just bought from http://www.fakeplasticicecubes.com. They arrived a few days ago and they are great. 

BTW they are in the US.

I am looking for acrylic ice cubes and had a look at <span style="color: #1f3a49; font-family: 'Open Sans', 'Helvetica Neue', sans-serif; font-size: 16px; line-height: 22.8571434020996px;">http://www.fakeplasticicecubes.com. There are different types and sizes. What size would you recommend for photos of drinks in a glass? Ozan, I notice that you are happy with the ones you bought, what type and size was that?</span>

I also find a lot of cubes available on ebay from China and Honkong. Is that an option or are they not that good quality compared to those from the US?

/Fredrik

March 17, 2014 at 13:59

#46546

Another great place in Trengove Studios. Like FakePlasticIce, they will sell you some (relatively) expensive cubes as well as relatively cheap "display ice" (which will require a bit more 'shopping to make clean, but is otherwise better than anything you'll pull out of your freezer – but it's meant for those Japanese fake food menu replacement things and the backgrounds of sets, where small defects aren't going to too apparent). They've recently introduced a line in the middle of the range (QC cubes) which, at $10/cube, can't be called cheap by any means, but it's better than the display ice. And both outfits sell silicone rubber ice cakes (score and tear) which you'll need if your ice has to float and "instant ice" (just add water) in various sizes for things like ice buckets and crushed-ice beverages.

They, too, are in the US, and you pretty much need to phone them to order anything (you can email an order form, but it's still going to end up with a phone call), so they're not quite as handy. On the other hand, they'll do custom work (including splashes and pours from design comps) and have a line of fake food things (berries, olives, citrus slices, etc.) that can make styling easier. You just need deep pockets.

March 17, 2014 at 15:30

#46554

Appreciate the help Ozan and Stan…You're right stan, very deep pockets even at $10 each. They do look good though!

I'll see how much delivery will cost to the UK

Trendgrove Studios lists three sizes of ice cubes: 1, 1.25 and 1.375 inches. Is there any particular size that you'd recommend? Thanks.
You must be logged in to reply to this topic.