This topic contains 3 replies, has 3 voices, and was last updated by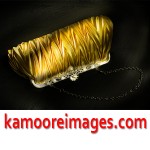 Kurt Moore 1 year, 8 months ago.
September 14, 2017 at 01:41

#445220

I used a plexiglass as a backdrop in which I aimed a LED torch to get the light strings. The boat is illuminated through the water container glass, taking care to shake the water before the bulb bulb is released to allow background lighting during laying

September 14, 2017 at 06:27

#445229

Am having trouble visualizing the set up. Is the boat in the water or behind it. I like the result.

September 15, 2017 at 17:47

#445315

Alessandro, When you are posting images here and asking for help it is best of include at least one behind the scene image to show how you placed the lights, what modifiers you used etc. etc. the more information and images you can post the better the feedback will be. When you are posting your assignment images for Proclub Alex requires that you post a behind the scene image with the assignment so it is good to just take behind the scene images as part of your process.
You must be logged in to reply to this topic.