This topic contains 0 replies, has 1 voice, and was last updated by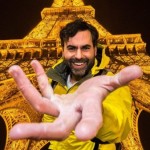 lilson pablo dafonte moraes 6 months, 1 week ago.
Hi guys ! im moving back to Europe and im selling my two Matthews frames with the translum savage diffusion on it ! both are in supreme condition no marks , no dents , 100 percent clear and white ! they are in San Francisco California ! im asking $57 for each one !

Hi,

when do you plan moving back to Europe? I am living in Germany, and still serching the net for these Matthews Flag Frames – I did not find anything comparable over here. And buying it from US market quickly triples the cost of every order, because of taxes and duty fees.
You must be logged in to reply to this topic.