This topic contains 3 replies, has 3 voices, and was last updated by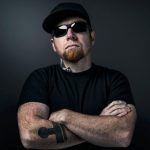 Sef McCullough 1 year, 5 months ago.
I've watched Ilya tutorials using smoke/steam and notice the PS layers with the steam have a transparent background. Have not been able to figure out how to select smoke/steam and move to a transparent background layer. Can anyone explain how this is done?

Thank you. Will try that today.

Hey Jean, @PIT is right – first step is to capture the smoke in a high contrast environment. Applying that entire layer to your artwork using a blend mode such as Screen might get the results you want, but I always want the most flexibility when compositing smoke or steam, and I find that extracting the smoke element from the photo source works best for me.

To do that, pull a Channel Mask. Find the best contrast Channel, and duplicate that to a new Channel. Apply a contrast curve to make sure the blacks are truly black, but be sure to preserve the qualities of the smoke itself i.e. not crushing the nice detail in it with the curve. Then simply set this channel as a selection and create a Color Fill Layer made of white. Viola. You've got a smoke layer that you can move around or warp. Bonus tip: convert it to a Smart Object before warping, liquefying, or applying filters to keep your workflow non-destructive.

Note that this is just a mask filled with white – I've found that there is very little reason to keep the actual photo within the mask as smoke is just basically white, and the mask creates the detail. This gives you maximum flexibility.
You must be logged in to reply to this topic.