This topic contains 1 reply, has 2 voices, and was last updated by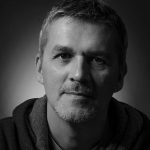 Artur Emski 1 year ago.
Hi all,
i have a doubt to set up gear for product photography since i joined certification program and i would like to understand what could be a good trade-off in buying equipment.

From what i saw about introduction videos of certification program best option is to duplicate items in order to have a sort of balancing. Therefore i have some choices to be done:
1) light modifiers –> since they are the most important part, i'm going to choice Savage Translum Backdrop (Heavy Weight, 54″ x 18′) attached to Matthews Flag Frame – 48×48″ but maybe the size doesn't match so i need to understand the best solution. Moreover a couple of grip head to link diffuser to stand
2) softboxes –> i'm gonna choice FotodioX EZ-Pro Strip Softbox (12 x 56″, Bowens Speed Ring) since it is higher and little cheaper than Impact Luxbanx Duo Small Strip Softbox (12 x 36″)
3) lighting –> here the struggling part because monolight is better than speed light but buy 2 monolight could be pretty expensive (for example Godox QS400II Flash Head) and total cost will be around 420€. So maybe it could be right solution to resort to blended solution Godox QS400II Flash Head + Godox TT600 Thinklite Flash?

anyone has useful advices for above gear items?

Hi Carlo,
I can tell you what works for me:
1/ savage translum heavy – best choice wIth Matthews open end screen (instead of flag). Time shows you why.
2/ Stripbox: max working length is 35″ in most cases.
3/ It depends on your budget: 3 light sources is minimum, 5 should cover all your needs (or better: all your ideas). I use 3 monolights and 2 speedlights. Different light sources gives you different light, so first 3 lights should be the same. I dont know Godox TT600, but Yongnuo YN560-IV works ok and is suggested lightsource for this course.
Good luck,
You must be logged in to reply to this topic.