This topic contains 9 replies, has 7 voices, and was last updated by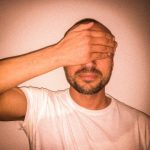 Antonio Tavares 7 months, 4 weeks ago.
Please post your work here for the June 2017 review. One topic for all, 1 post per user. Make sure to include the lighting setup. The review will take a place at Photigy LIVE on June 26th 1 PM PST

Hi! Can you please review my photo that I took for assignment #36. Thanks in advance.

Hi. Here is my submission for Assignment #48. I didn't get it finished in time for the original review a couple of weeks ago. Any CC much appreciated. Sorry for the bad bts shot. The laptop was shot by stringing it up as shown over black Ikea glass with stripbox/diffuser on the right and also on the left. My hand in white glove holding the glass was shot with the same setup. The splashes are from Alex's Milk on Black splash package.

Please critique – Creative Watch Shot, Assignment #27 – 2 Versions – Same set up.

I did a retake of this one. I think it's a bit better.

Hi Guys,

I liked assignment 16 and tried to do it myself, here are mys gear and settings:
-Nikon D810 with 105 macro F2.8 lens and F16 and iso 250 and sutter 1/160
-Lighting: 2 einsteins with strip box, one of them with difusser and third light with 20 degree grid
-for the powder I used powder for construction with different colors
-to trigger the camera I used a wireless trigger.
– I put on the window a black material and a black screen behind the camera because the brush is so glossy and I was getting nasty reflections, actually first I spent 2-3 hours without getting rid of the reflections, the problem was that I was shooting at F8 and every wall was a big reflector :P, with F16 the problem was gone .

Hi everyone,

I did the assignment #4 Lipstick shot . was a really fun and challenging one.
Have 2 versions , one with the petals floating, and other with static petals.

The petals floating was taken in one shot , throwing the petals from above and trying to find the best shape :) , flash duration of about t.01 – 4800 and f16

camera : Fuji XT2 (APS-C sensor)
Lens : Macro 60mm
f:16
3 speed lights
2 strip boxes
1 snoot for detail on the petals

I did composite image , one shot for the petals and other for the lipstick.

Thanks for you feedback

The second version and the soc photo.
You must be logged in to reply to this topic.