This topic contains 12 replies, has 8 voices, and was last updated by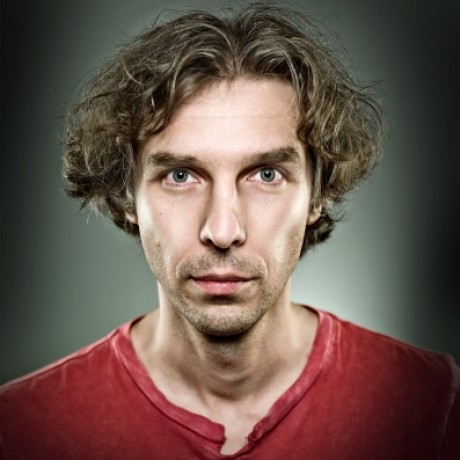 Alex Koloskov 9 months ago.
I purchased this course thru the 5-Day Deal. The downloaded folder does not contain the pdf file with the materials list. Is it possible to get that?

Thanks,

Bob

Hey Robert,

There is a link that Alex has mentioned in the course – this is your registration page for the course as a student.
If you have used Photigy affiliate link to buy the bundle and entered your email in that special page, you will receive instructions shortly after the 97% off sale is over, (it ends October 16th 12PM PST).
Also, on the page that is linked from the course, you will find a link to a special forum on Photigy where you can ask questions about the course materials.

I found the link but does not work for me. It just goes to a page that says I should receive an email with the information in about 2 minutes. funny place to put the link.
This is what I get:

Confirmed
Check your email – free lessons are on the way!
Step1: Sign up ✓
Step 2: Confirm email ✓
Step 3: Receive free lessons
Access to your course will be sent to a provided email address in two minutes.
In the meantime, watch this short but important video and learn how you can get our exclusive stock collection of splash images along with a tutorial that will help you create stunning photos for your portfolio and bring more clients to your photography business.
Tilda Publishing

What if the course was purchased as part of the "5 day deal" but not through the Photigy website?

I understand that the ability to answer specific questions is a bonus for using the Photigy affiliate ; but something as basic as the PDF file of where to buy the basic materials to build the "contraption" should be made available to everyone who has purchased the course, regardless of the place it was ordered,

This is really a very simple problem to solve. Simply post the pdf file of the "supplies list" somewhere on the website with a link , or as a downloadable attachment to your response to this reply, In the meanwhile, I for one am becoming frustrated and disgusted . . . apparently along with others, Obviously this is not where you want your customers to be.
If you really want to be a hero, have someone draw a schematic with the dimensions of the "contraption" and make it readily available to everyone.

Hey guys, all materials will be sent if you registered at a mentioned website, no worries. Just make sure you're registered.
We apologize for a delay!

Andrey, I do not mean to be picky or to suggest that you are being evasive; but you still haven't answered my question. What do you mean by "registered at a mentioned website"? Does this mean that the materials will be sent to everyone who purchased the 5 Day Deal, no matter what website they purchased it through? Does it mean that only those who purchased the course through Photigy will be sent additional material?
Obviously I am registered on your site (but did not purchase through it). Otherwise I would not be allowed to post. I think that everyone who watches the "Zero Gravity" videos would benefit from having the list of where products are available to build the "contraption". Any additional diagrams, schematics, dimensions that you include would of course be helpful; but perhaps you wish to make those available only to those who qualify for "bonuses" by purchasing through your website.

Hello everyone,
Gentlemen, I am sorry for your frustration. We had a delay adding the PDF, but now it should be on the topic Andrey mentioned.
And uyes – we provide support to all registered users – no worry, you all covered.
Soon we'll send a link to a survey to all of you to get an idea what topics need to be covered in bonus lessons – we'll do them on-demand for you.

Please let me know if you have any questions. Thank you and welcome to Photigy!

Larry,

That's correct, if you bought a 5DD bundle (which you did on their website, we do not host any files), you'll receive all the new materials. Everyone who bought the bundle using our link will receive updates :)

Will will release a guide how to build the setup your saw in the course, for now, please check out this topic to get all the necessary parts for the rig: https://www.photigy.com/topic/hello-everyone-4/

Please shoot me a message if something is not clear, we're always here to help.
You must be logged in to reply to this topic.