This topic contains 14 replies, has 2 voices, and was last updated by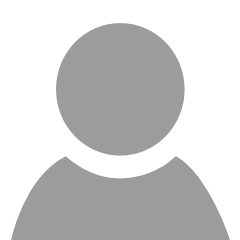 Jillian 3 years ago.
hi there.

I'm hoping someone can help me, this is an ongoing personal battle I'm having with metal tags, buckles etc when shooting handbags and retouching them.

Joshua you have answered one of my previous questions related to this before and I'm hoping you can help me out here again please , or you Kurt as I have always found your information / support very helpful.

Attached are 4 different sets of issues: (each one I have given you an image of the overall image for you to see it in context)

1. the red bag, I totally forgot to light the buckle separately and would love any ideas suggestions on how I can work with this in post ?

2. the white bag …. as you can see I've made an attempt to work on it – please give me any feedback, ideas, etc on how I can do this / what I can do better / is this acceptable ?? etc

3. the black bag, there are 2 pieces of metal, the buckle and the clasp …. again, any feedback – does my final version look too painted ? NB – how do I work with the black bits meeting the silver bits ? how should I make a transition or not ? etc

I would SO appreciate any help please. Also, I'm needing to urgently finish these images so any help soon I would be very grateful

thank you
Jillian

Thanks Alex, I've just come across your video where you answered my first question on 'retouching metal label'.

I have a request, and I would love for you to do something on lighting metal label's / clasps / buckles within a smaller part of the image (as I have shown here) … where the metal is only a small part of the image. I am finding this really challenging because once I have my set up and I shoot it, I don't want to rearrange all my lights to shoot the buckles as I like to shoot empty sets at the end with exactly the same lighting as my overall shot …. I find it difficult going in afterwards just doing the metal bits – so if you can please show me how without moving anything (only adding lights / diffusers etc), I would REALLY appreciate it !

hope this makes sense ?

many thanks
Jillian

The way I would shoot this is to shoot and light the bag in one shoot so that you can light the bag to show it's features the best way you can (surface texture etc. ). Then without moving anything I would light the buckle by bringing in reflectors or other light sources into the image too light only the buckles even if they cover up other parts of the scene and then just composite the buckle image. I usually hand hold a reflector and move it around the buckle and take multiple shots to get the buckle covered with the reflector and have the images to combine in post.

I hope this helps. Let me know if it doesn't

thanks Kurt, great to hear from you. This is pretty much what I am doing, I think my biggest problem is to know what it should look like, as I guess if I had that in my mind first, I could keep working it until I got it. I find it difficult to know when a hard black line running through the buckle is best, or if a gradual gradient works better ? and if either , what works best so that it doesn't look too different to the overall lighting …… Hope I'm making sense ? …. I don't know how much black area or how little black area to go with …. etc

Please could you give me feedback on each buckle that I have included images of ? As you can see, I have shot a few variations and then comped them together. If you can give me feedback on my final one that I attempted that would be great !

thanks Kurt

I'm really struggling with this

please also find attached an attempt I did to retouch the red bags metal buckle …. I would LOVE some feedback please. I really want to be able to retouch / learn how to retouch these as best I can, but I have no idea if I'm on the right track or completely off track ….

– If I am making them look too painted ?
– how to work with black area's along side shiny metal parts ?
– if I'm using too much black area's or if they should be more gradated ?

any comments / feedback would be greatly appreciated

thanks
J

About the buckle on the red bag. To me there is to much black and the black that you painted in looks messy. I would draw the shape that you want on a separate layer with the pentool. Then add a bit of gaussian blur and a touch of noise to the new layer. You might also play with the opacity of the layer as well. I think some of this retouching questions and how much you time you spend on it will depend on the size of the buckle in the final image. The buckles is the images you are posting is a really small part of the image so how refined do you need to be? This is a decision between you and your clients.

The black is needed to show the surface of the material. If you have sharp lines between the different tones it show a shiny or glossy surface. If you have a softer line it starts to show that the material is more mat or textured.

On my example of your buckle, I took the bottom area of the buckle and copied and flipped it and then blended it in with a soft bush and a layer mask. and then add some highlight using the tech above. This was done quickly so not my best work. But show give you an Idea.

hi Kurt

thanks you so much for your detailed feedback, really helpful for me to start building up an image in my mind what I need to ultimately look for / work towards

I have done 3 of them since your feedback and would love your feedback / comments on them please

Less black and it already looks a million times better, thank you ! now for me, it's just where I create the black lines and how ….

(I'm still struggling with the red one as I feel I am still 'painting it ' too much)

I'm aware the metal bits are quite small in the images but I am also using this opportunity as a good learning curve. I now wish I had done art before doing photography !! :-)

attached:
1. red bag
2. white bag
3. black bag

J

Yes I think they are looking better. I think the size of the buckle in the final image is going to dictate how big the details on the buckle should be after retouching. With what your posting and the size of the image that I can pull up on the forum here the black areas might be a bit small now, but like I said this depends on how large your able to view the image.

Red Bag: I think looks like your going in the right direction, but a bit of tonal change in areas to show some shape would help. You are starting to do that in the upper left and right corners on top of the buckle. Since the metal is polished (glossy) be careful of using to soft of brush. The white highlight on the bottom wouldn't happen in real life so you might tone that down a bit. It is reflecting the table surface which isn't real white.

White Bag: Same thing about black areas being to small based on the size of image I'm able to view also the before image looks gold and the after image looks white. At least on my screen which I admit needs to be calibrated.

Black Bag: Same comments. But remember they are looking a lot better.

Also check your facebook page for messages from me.

hi Kurt

Thanks again for your support in getting me through this and your feedback.

– I've thickened the black lines a bit more and it definitely make a lot of difference – keeping in mind the size it will be when you view the whole image

– I re-did the red bag one taking into consideration your comment about the bottom highlight , which totally makes sense and looks better. Any final comments / suggestions on this one ?

– you've picked up on another difficulty I'm having and that is the tone of the metal. The metal parts are all silver. The surface I'm shooting on is yellow which is bouncing back into the silver. I've now desaturated them to make then look more silver but it very quickly looks blue….. do you have any other suggestions on how to do this ? I'm not in a bad place with them now tone wise but was wondering if there was a better way to do it ?

Thank you for all your help. I've really needed to bounce this with someone to kickstart my thinking on how they should ultimately look, I was a bit lost

I have included 3 images of the 'before & after's' with slightly thicker lines

and I have also included one you haven't seen – 2nd black bag. I'm struggling with this one too a bit, the top part of the buckle looks quite flat, I'm struggling to make it look more curved

I'm getting there ! :-)

Alex if you pick up on this, I have a request for a webinar on photographing buckles within an image where you don't want to move the lights or anything on set (I do empty sets afterwards and want everything to stay the same – I can add in lights although I am limited to 3 lights in total) . I know you have done one bag one which I have watched and you do mention the metal bits. What I would love is quite a few different metal shapes as this is what I'm finding quite challenging , they curve in all different directions !! :-) It may also be too basic ? not sure, I'm struggling with it – shooting and then the post production mostly is what I'm after

thank you

Jillian

hi Kurt / Alex

I have created 4 boards of images of what I'm doing 'behind the scenes' for feedback please

These are a selection of different bags with different metal bits I'm struggling with …

– I have one lighting set up which varies minimally / or not at all for each bag. Once I have the set up and I shoot the image, I don't want to move anything as I like to do empty sets afterwards with exactly the same lighting etc used – which makes it difficult for doing any metal bits afterwards. (it is really important to me to do empty sets exactly as shot afterwards – I collect them and plan to use them on my website as a 'blog' / 'news' section as well as using them in post production)

1. so how can I work with diffusers and reflectors without moving my lights ? I only have 3 lights which when I'm using them all makes it even more difficult, sometimes I have one spare …. If I do have one spare, what do you suggest ?

2. how can I make these look great in post production ? (I'm really wanting to / trying to learn to do this to a good standard, and struggling with it in terms of 'how things should look' as a guide line)

3. what am I missing ?

Equipment used:
– Bowens Gemini 500 lights
– with Softlite Reflector / honey comb centre (which I'm aware is more for portraiture, but I love it !)
– Hasselblad H5d with wifi (hence live view to iPad as in 'behind the scenes' images – what a joy !!)

I look forwards to your response

thanks
Jillian

PS …. a bit of background for whatever it's worth …. I am part of a photographic collaboration, I come from people related advertising and my partner comes from an art background. Just over a year ago I put an end to shooting people and have, within the collaboration, turned to only doing still life. I personally hate images that look too technical (it all starts looking the same for me and I easily get bored :-) so I have a constant battle between knowing the rules so that I can break them and working from a 'feel' first. However, I know the value of technical because without it, the work can quickly look amateurish ….. my ongoing internal battle

My partner is amazing with composition Alex , being a trained artist, I often hear you talking about it, if you interested I can see if he would be willing to do something for you ?? our website http://lochnercarmichael.com/gallery/ He is originally an installation artist so may add something new ?? He is excellent at rigging ….If you are interested I'll ask him

I think for the most part you're moving in the right direction.

The multiple images you are shooting for the buckles are giving you most of what you need except right in front of the buckle. I would take a piece of white foamcore and possible cut a hole in it for the lens so that you can place the foamcore directly in front of the buckle.

I don't think your last retouch of the red buckle was an improvement. I would go back one retouch and just remove or lessen the effect of the bottom highlight.

Otherwise I think it's just going to be experimenting with different levels of blurring, placement of highlights and shadows as well as refining your shooting methods. Maybe do some online research for buckles so that you can find some good examples of light on the metal for highlight and shadow placement and shape.
You must be logged in to reply to this topic.