This topic contains 4 replies, has 3 voices, and was last updated by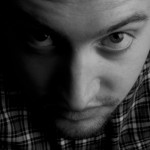 Michael 1 year, 3 months ago.
Hi Folks

I'm struggling to photograph a multipack of 12 transparent cylinders with white dome lids. roughly the size of a beer can.

I'm unable to disclose the product but have attached my set up.

Can anybody "shed some light" on the matter?

Thank you for your time!

Mike

Attachments:

You must be

logged in

to view attached files.

Hi Michael,

I would like to see product it self. you can even shot it with your smartphone or something.

What I see from your setup, I would use low power light to make transparent object a bit grey – then I would go to photoshop cut out product and retouch it to look like a transparent. Hope you understand what I mean.

Post your result so I can help a bit more.

Best results I've seen with clear glass products is too shoot on medium gray seamless. Think about it in terms of what the image of the glass is composed of in the capture – just light and dark reflections/refractions. So the key is to capture those so they can be isolated, and then as @PIT stated above, the rest happens in post…

Shooting in a bright white environment, you may be capturing some of the dark refraction detail, but almost surely anything bright just disappears.
You must be logged in to reply to this topic.