In this lesson you will see another DIY solution for a shooting cone. On one of the forums a fellow photographer suggested that they have used a white trash can as a substitute for the cone… I got a smile at first when I read the comment, but then I realized that this is such a great and simple ( I love simple things:-) idea, and it's a shame I did not get it myself.
Trash cans are usually cone-shaped, and can be used as a shooting cone with minor modifications.. same as a $500 shooting cone can be used as a perfect trash can:-)  I know this solution may not look serious for a true "pro" photographers, but being 100% self made and dogma-free person I always look for the end result instead of judging on how my work process may look from the side. Yes, it will be a good idea not to use trash can while having a client in the studio: they want to see how well you spend their money.
On the other hand, if the client will know that you can deliver outstanding result regardless of the equipment availability, it may help to get an assignment… true? Long story short: The next day I've bought few trash cans, one black SKAGEN watch  and spent some time in the studio…
The End Result: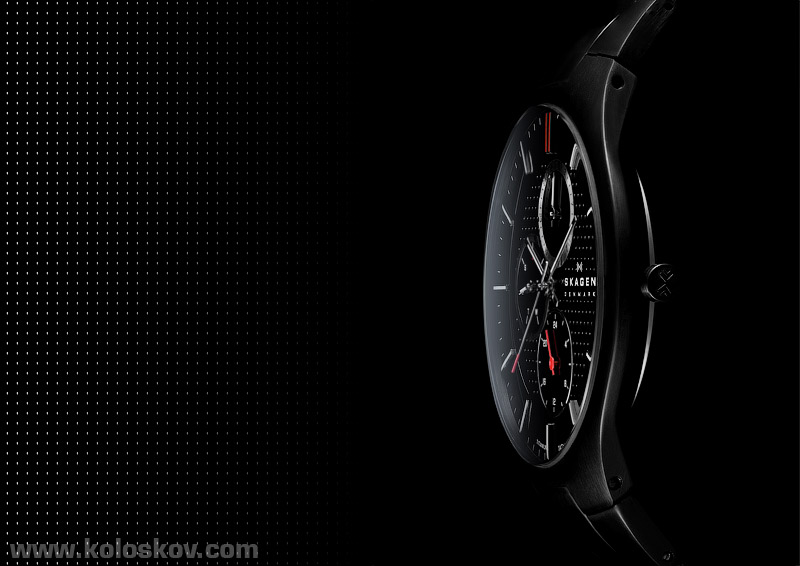 Looks not bad for a trash-can made shot, doesn't it? To explain things faster, here is the video introduction of the shoot: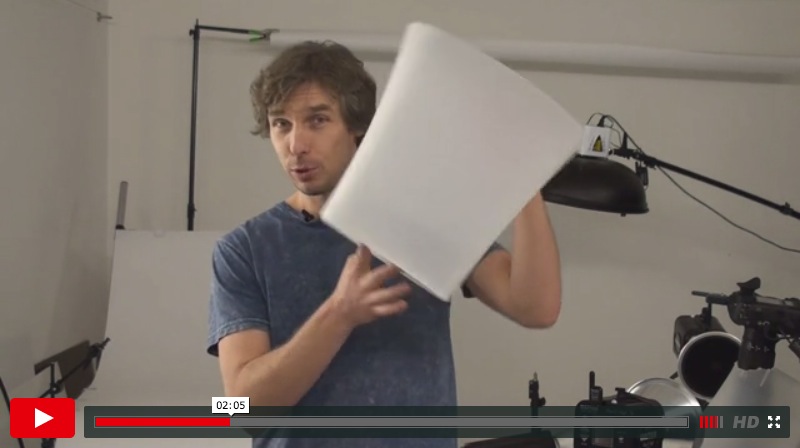 To watch this video, please login or join Pro Corner:
The alternative (final, Focus Stacked) version, without that foggy addition: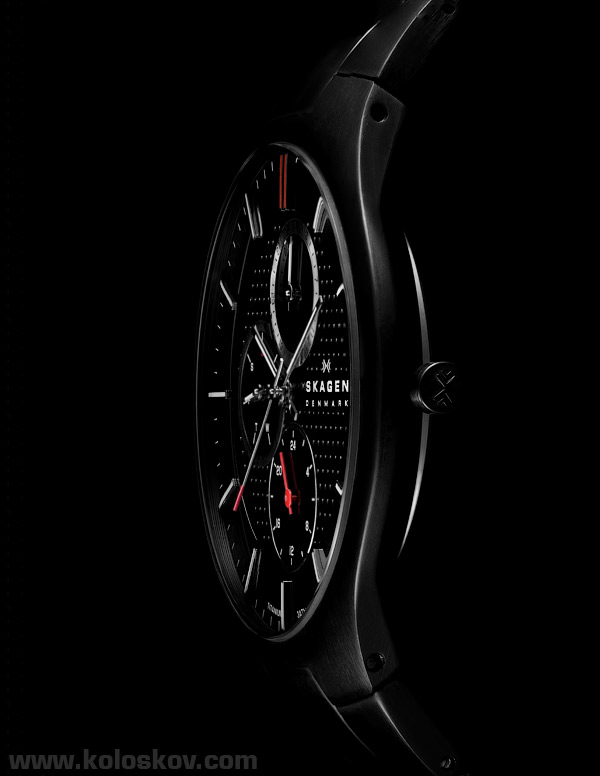 I did a total 11 exposures for the final shot: The first five were needed to get it all in focus, using a focus stacking technique (explained in this article).  Also, to get watch dial highlighted the way I wanted I would have to combine 2 exposures every time I moved the camera.
I wanted to have the watch body lit by only 2 lights (from both sides), but the watch face was not lit well this way. Adding one more light from the front of the watch face inevitably affects the watch body. Below is what I am talking about: mouse over to see how the 3rd light was changing the composition: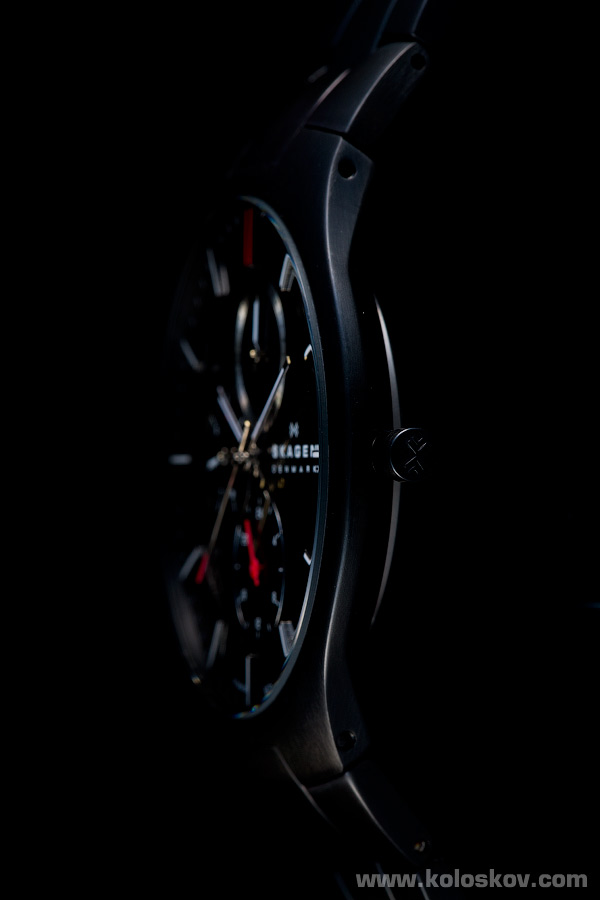 The combination of two photos (multiplied by 5, for each focus stacking move) was the most efficient and fastest way to get the job done: total 1.5 hours for shooting, few more hours to get everything fixed (including digital background) in Photoshop. Do you call this cheating? If yes, think about what really matters: the process or the end result?