We're moving in a new direction that simplifies the lens selection process for photographers … 
With new lineup Sigma bring 3 new lenses, but before that lets see what are 3 new categories:
(For me, this classifications seems childish as they don't say anything to me without actually seeing the lenses specifications and real tests.)
Contemporary – These lenses incorporate the very latest technology and keep size and weight to a minimum.
Art – These lenses are developed with an emphasis on artistic touch and are designed to meet the expectations of users who value a creative, dramatic outcome…
Sports – With their high-level optical performance and expressive power, these lenses can capture fast-moving subjects, even at distance ….
Photography Gear: Three New Sigma Lenses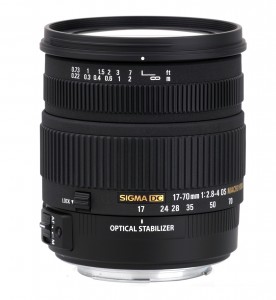 Designed for APS-C sensor cameras.
Some parts of the lens made from metal and has good build quality.
The lens extends when zooming.
This lens is fast, quiet and has optical stabilizer.
The vignetting is high at 2.8 and corners are soft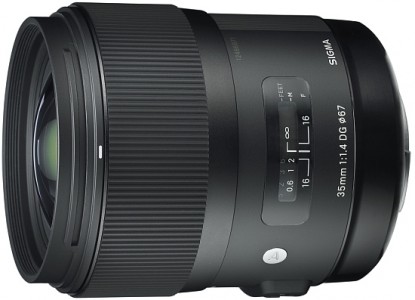 This lens feature (FLD) low dispersion glass and (SLD) special low dispersion glass to minimize axial chromatic aberration and traverse chromatic aberration. Parts of the lens made from metal.

It also has Aspherical lens that minimizes astigmatism (not sharp images due to grinding and polishing factory processes) and various aberrations and make lens lighter and more compact.
The lens have new feature – TSC (Thermally Stable Composite) "that offers minimal thermal shrinkage" .(For me the question how it contributes to real world still remains).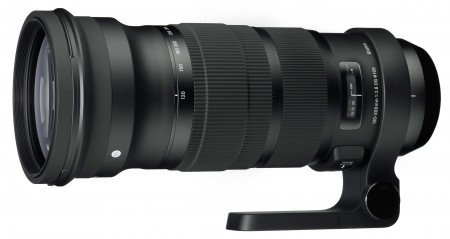 Good Features: Hypersonic Motor,Optical Stabilizer is 4f stop effective, Fast Hypersonic Motor,Constant physical length across all focal length,tripod mount)
From the reviews on photozone the 1st lens are not impressive as the 2nd 35mm prime lens.
The third 120-300 mm lens are good price as they cost twice less than fixed length 300mm 2.8 equivalent lens but did not score high score on tests.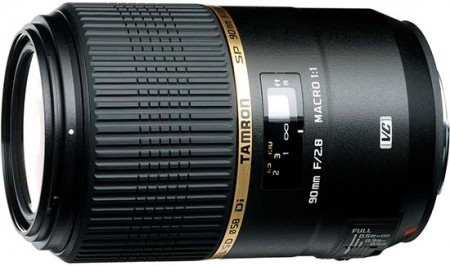 It features Vibration compensation and Ultrasonic Drive Autofocus.
It has optical design and a rounded diaphragm*4 which delivers good blur.
The advantage of new version of this lens is that it Incorporates IF (Internal Focus) system, which focuses by moving only the internal lens group, rather than the front lens elements .
Two XLD*5 (Extra Low Dispersion) glasses and one LD (Low Dispersion) element reduce chromatic aberrations .
Newly developed eBAND (Extended Bandwidth & Angular-Dependency) Coating*6 delivers a dramatic improvement in antireflection performance—significantly reducing flare and ghosting for clearer, crisper images. (The eBAND (Extended Bandwidth & Angular-Dependency) Coating is a new nanotechnology-based coating technique developed by Tamron to reduce unwanted reflection. )
It also has Moisture-resistant construction that helps to prevent moisture from penetrating the lens.
Will wait for review at photozone.de . Dxo mark figures are here: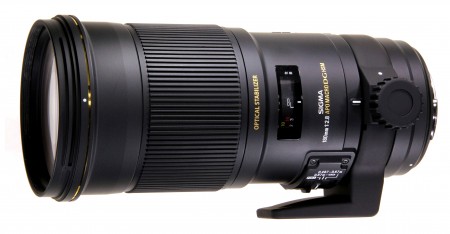 This is a new macro prime lens from Sigma. It's professional lens with all the Sigma's technologies: EX features,APO,OS,HSM and 2.8 aperture.
The lens has good build quality, very sharp, fast focusing, good optical stabilization, good distortion control, FLD glass(for minimizing CA), floating internal focusing, metal mount.
One con is that it has CA towards the edge of the frame at small apertures , like f11.
Also it has noManual override of AF.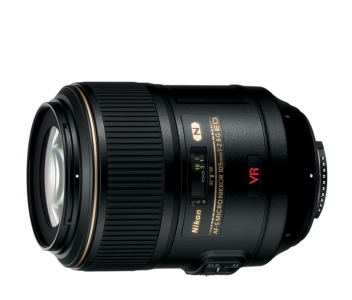 These lens are not new but they have cool features like Vr, Internal Focusing, ED glass(for low chromatic abberations) and Nano Crystal coating(anti reflecting).
This lens are good build quality – outer barrel made of metal.
Here is the review: http://www.photozone.de/Reviews/224-micro-nikkor-af-s-105mm-f28g-if-ed-vr-review–test-report
As you can see, it's awesome lens in Oprical and Mechanical aspects! Cost around $900.00+


 
This lens were reviewed in 2012 and scored great results.
The build quality is great- it has rubberized metal body. It has optical stabilizer,Rounded 9 blade diaphragm which contributes to attractive blur on out of focus areas. It features also HSM(hyper sonic motor) like Canon's USM. The AF is fast. It features constant focal length.
It costs around 550 euros(little bit less than Nikon 105mm).
Review can be seen here:http://www.photozone.de/canon_eos_ff/743-sigma105f28oseosff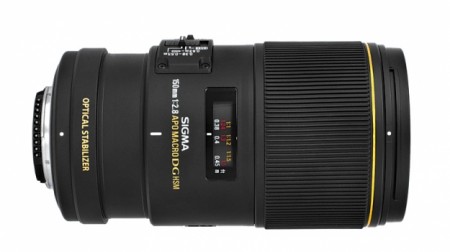 This lens got 2012-2013 EISA award as a best macro lens.
This lens are from EX ("Excellence") lineup , means professional segments like best build quality rubber coated metal ,physical size of lens remains constant through all focus range, tripod mount
BUT they miss weather sealing! The mechanical quality is good as the optical quality.
If you want to see the review, go to http://www.photozone.de/canon_eos_ff/667-sigma150f28oseos.
This lens has next features :APO,OS, HSM.
Maybe a better choice that 180mm that costs more than twice( ~$2400.00)
This lens designed for full frame cameras but can work with APS-C sensor cameras also. Tilt-Shift lens enables to control DOF and perspective.
It's good not only for architecture and landscape and creative effects but also for studio environment for controlling focus plane. The lens allows 12mm shift with a 8.5 degree tilt .
The lenses are manual focusing. Maximum f-stop is 22.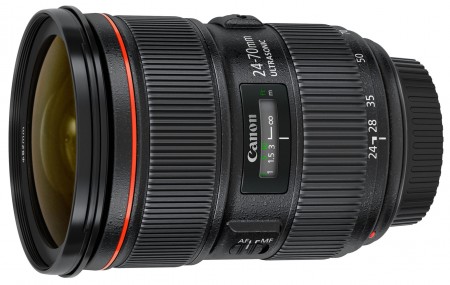 This new II version of lens came out in 2012.
It lacks VR (versus 24-70 made by Tamron that feaures VC and USD and also costs ~twice less) – Why not to add VR in 2012?
From Canon "The mechanical structure of the lens has been improved to offer enhanced zoom durability and greater shake and shock resistance within the lens barrel".
The lens are pro grade – mostly made from metal. It has dust and moisture sealing, fast and silentAF
Despite the fact the lens are good build quality, the optical performance is not the same though improved over the 1st version.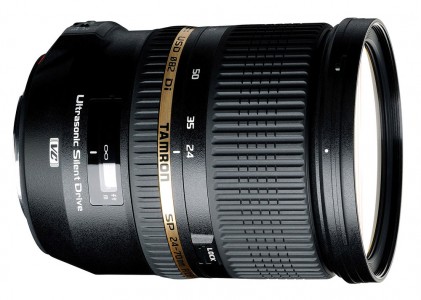 This lens were also announced in 2012 and are full frame cheaper alternative to canon.
Available for Canon, Nikon and Sony fittings.
The lens feature weather sealing, USD, VC, pro-grade build quality, made mostly from quality plastic. As with Canon 24-70 , the body extends when zooming.
VC is 4 stop effective.
Overall the lens are great- they are sharp,have low CA but has vignetting and distortions at wide open aperture.
The question is why to run for this f2.8 lens while they are not good at this aperture in some aspects even it's cheaper than canon's 24-70?
 Nik Software Collection sold now just for $150.00 in cooperation with Google.

The package includes HDR Efex Pro 2 ,Color Efex Pro 4 ,Silver Efex Pro 2 ,Viveza 2 ,Sharpener Pro 3 ,Dfine 2.Do you like Google? – If you purchased any individual plugin within the last five years, you will get the entire collection for free. If you spent more than $149.00 on plugins since February 22nd of this year, you'll be refunded the difference. Click here to see new changes
 Adobe Announces Lightroom 5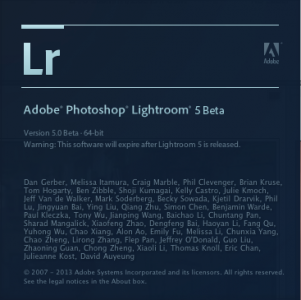 What a surprise. Here you can download beta version. The full version will be released this year.
New Features in Lightroom 5 Beta:Advanced Healing Brush ,Upright ,Radial Gradient ,Offline editing with Smart Previews ,Video slideshow sharing ,Improved photo book creation ,Smart Previews and more. Pretty impressive.
  360 Degree Photography Gear
360 degree product photography (not 3d , when we put red/blue glasses) is growing up according to sites that promote this techniques. Hence I share some websites that deal and explain 360 d. photography. The first website called http://www.swiftspin360.com.You can register for basic plan for free and see how to build your own turntable or buy from them(different sizes- jewelry vs big objects) , code that explains how to embed flash content of your 360 d. product to your website and free guide how to shoot products for that specific task. There are also tutorials that require premium membership for money, but it's good start to try what is free.

Another company that also sells accessories to 360 d. photography is http://www.fotorobot.cz/ .It's not cheap, but probably can earn with it something.

And last website that sell great kit ( I assume) is David 3D Scanner http://www.david-laserscanner.com/. As opposed to previous website, this one does not have dozens of accessories which is good as it does not complicates us. Buy 2000 euro kit, and start from here. I think the best start is not to buy this kit, but to taste what it is by using 1st free option, to shoot 36 images on turntable, use Adobe flash to create this rotating object and embed it to website. If it will not be enough, buy this 2000 euro kit.
If we will decide to deal with 360 d. photography , we will lose some of the creativeness we want in our images, it is the same when shooting for a catalog, so there is no photographer style that can be seen in these shots.
What is interesting around
Nikon patents lens that requires authentication. As I see it, each lens will have password, hence you have to enter password to camera in order to work with the lens. If someone stole the lens, he will not shoot with this lens without password. Why not to do much faster to photographer fingerprint instead in 2013?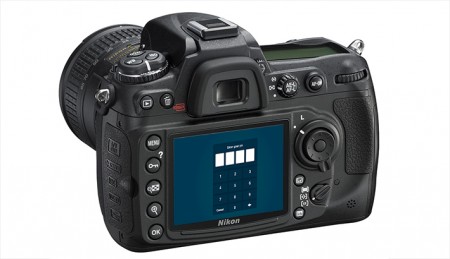 There are dozens of photo magazines. I would like to introduce some of them that their intention is on (photo) art:
Update: Do not miss our upcoming workshop: