Post-Production of Glass of Whiskey with Ice shot: Tabletop Photography Tutorial Part 2
In this part of the photography tutorial I want to show you how I did the photo editing and post-production for this shot.
Import and sort the images in Lightroom
I Started by going trough every image from the photography session in Lightroom. I mark the images that I like with blue color. Next thing to do is to sort the images marked with blue out so I only have those to work with in the final image.
When I'm done with the sorting I start with making some basic adjustments for one shot and then I copy the settings and paste it into the other two. (I'm able to do this because I used the same flash and camera settings on all of the three shots.
If had different settings I would have to change each image manually or, change each image to the way I want with any specific part of that image).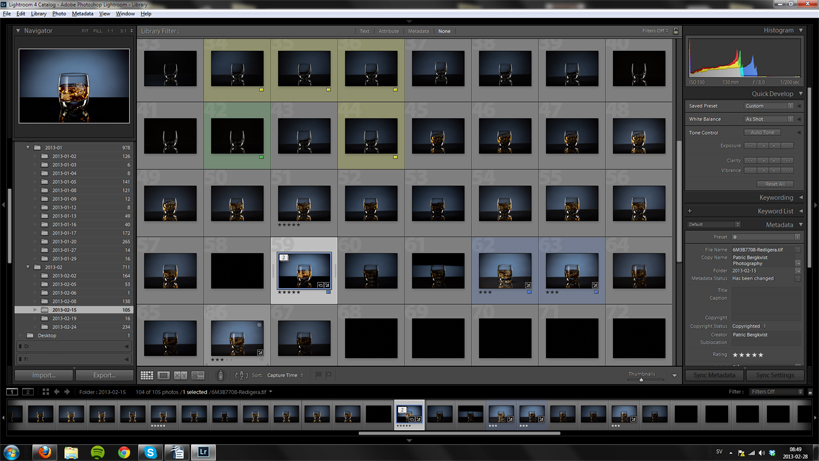 This is how my Lightroom catalog looks like Yellow and Green marks is for Part 1 of this tutorial
Post-production Video showing how I edited in Photoshop