Amazing Behind-The-Scene:
Automotive Photography on Location and Post Production
One of the most complicated and at the same time interesting photography jobs is shooting cars on location. Therefore when we got a project with a goal of shooting a black horse surrounded by luxury cars in an underground parking we realized that it's going to be the one of the most exiting projects in the year 2014.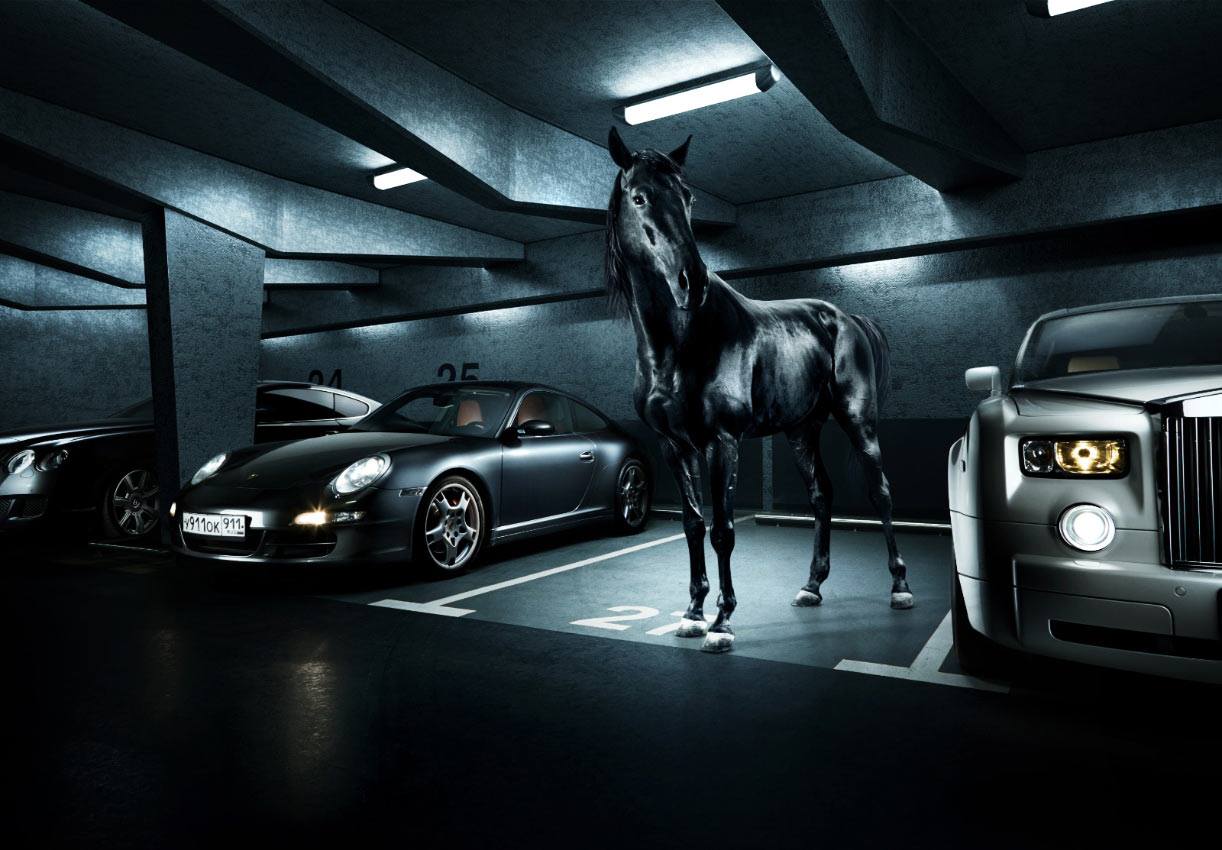 First of all we looked around in order to choose a composition of the image and understand if we can partly use parking natural light.
There were two different approaches to the shooting:
Set a lighting scheme for the whole thing and take two pictures: parking with cars and the horse alone with no cars around.
Take pictures of every component of the future image separately and compose them on post production.
We decided to go the second way for these reasons:
In order to create a lighting scheme for the whole composition we'd need a lot of lighting equipment and some of it would be seen on photos and we'd have to get rid of it on retouching.
There would be lots of undesirable reflexes on cars.
Post production would become a nightmare.
In general the second way would give more lighting options which will guarantee a great flexibility on a post production.
As for the composition we decided to choose a location by the wall in order to have a clean background.
At the beginning we put cars on their places and took some test pictures with natural location light in order to get an idea of light distribution.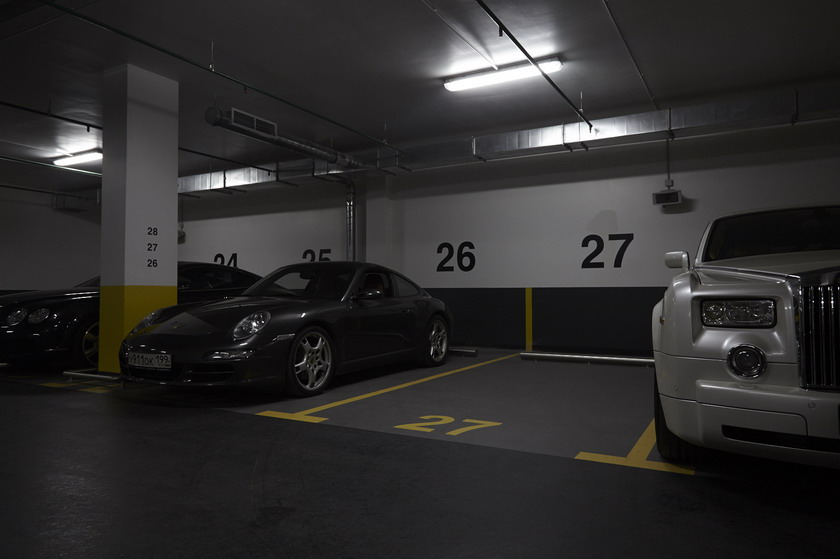 After that we separately shot every car. One light was turned to a ceilling and a the second light was used for lighting different parts of the cars. By the end of the day we had around one hundred images for every car.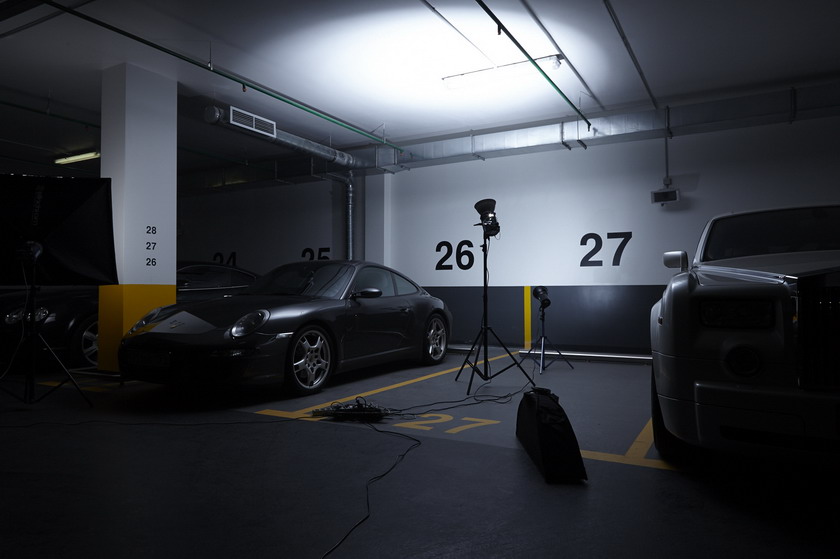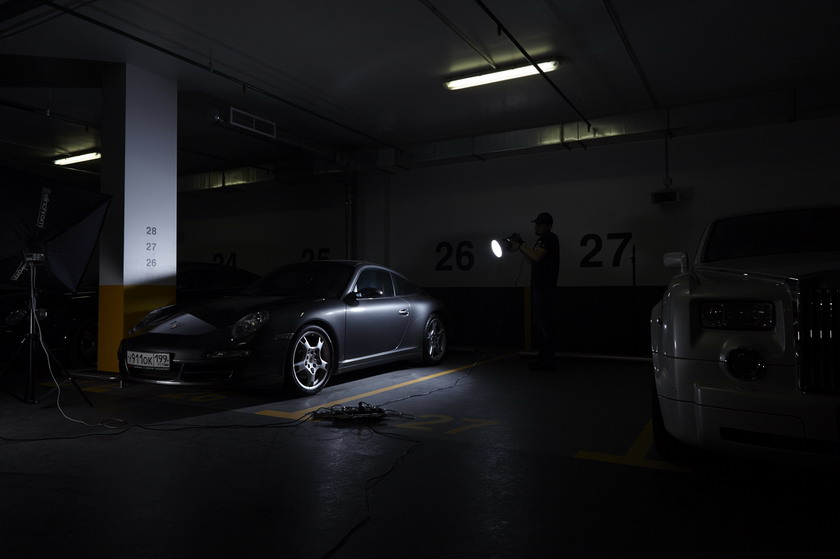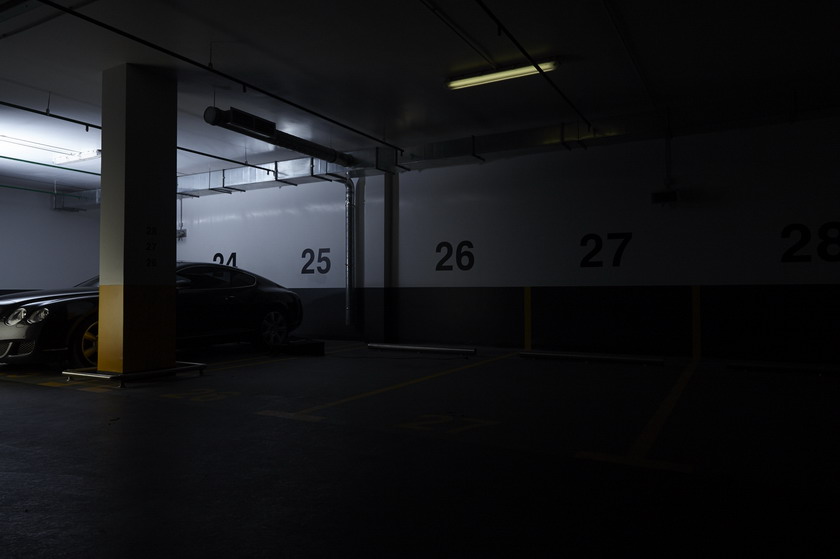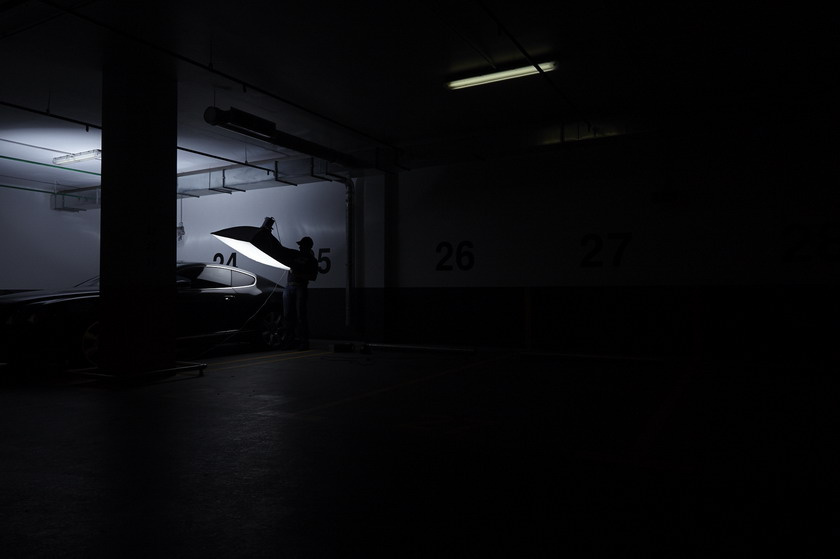 Then was the horse's turn. By that time he was tired and wasn't really exciting about the photo shoot and it turned out the horse are really alike any other model. We've talked to him, explained that it's not for long and finally got him to stand on the right spot in the right pose.
One of the lights lit the ceiling and backed up natural light while few other lights were used for lighting details.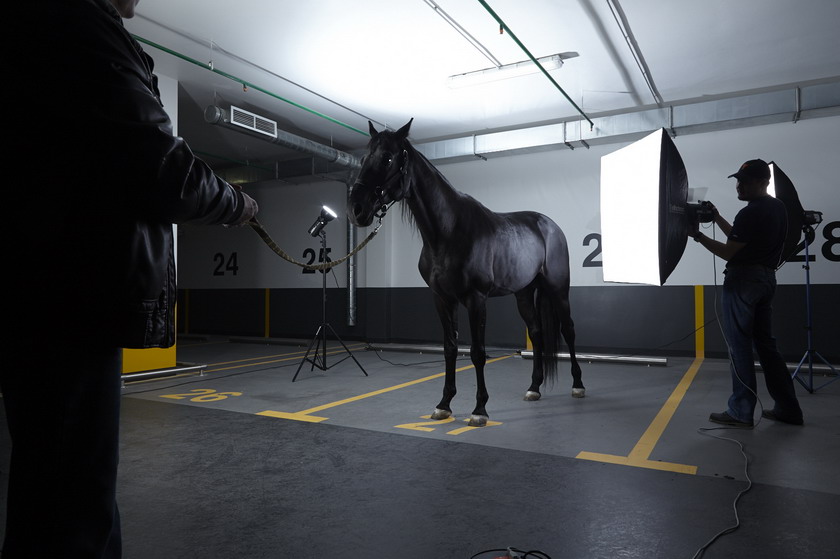 At the end we took a picture of the empty parking in order to have a clean background for post production.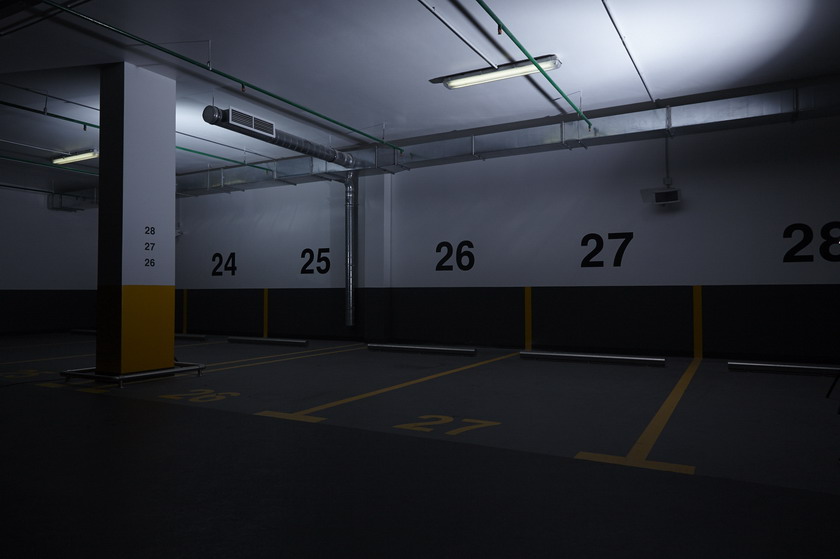 Real ceiling didn't look great but had a huge part in the composition so we build another ceiling in 3ds Max, rendered it and used instead of the real one.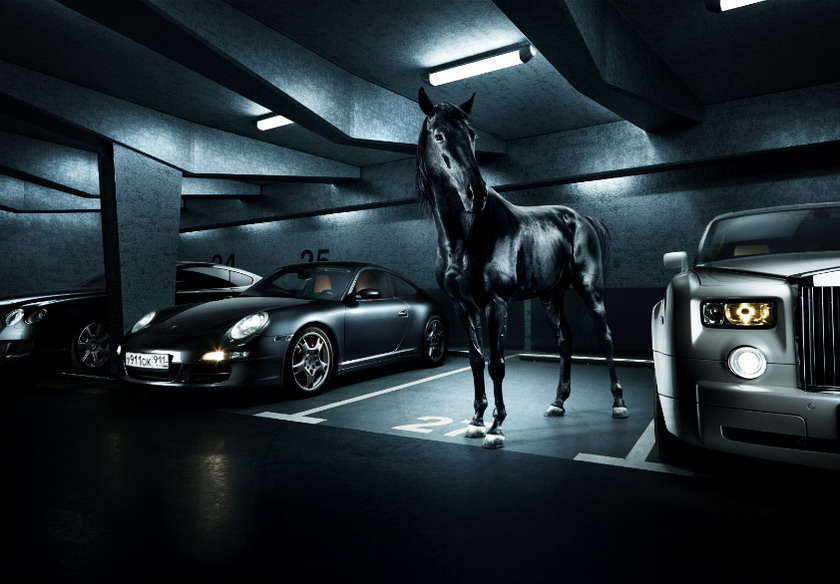 Photography and post production: Doberman Studio
Case Studies
Music by Andrew Filippov